American Thinker | Bowing to Islamic Supremacy
See on Scoop.it – Islam Revealed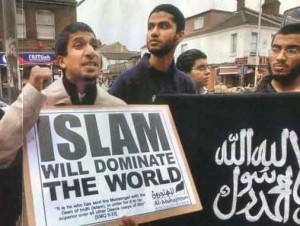 Resplendent in her royal blue hijab for an official appearance in Bangladesh on Sunday, Hillary Clinton proclaimed that she was deeply hurt by charges brought forth at a public forum that the United States was biased against Muslims.
"It hurts me so much," Clinton lamented. "It's a painful perception to hear about, and I deeply regret that anyone believes that or propagates it."
Even for a woman who had no trouble during her husband's tenure as president consorting with the father of modern terrorism, Yasser Arafat and his wife, Suha — recipient of the famous Clinton kiss — it is a remarkable statement. Hillary Clinton voiced no public distress over the findings of the last FBI report on religious hate crimes in the United States, which revealed that the overwhelming majority of hate crimes — 72% — target Jews, compared to just 8.4% for Muslims and 6.4% for Christians.
Meanwhile, in the Indian subcontinent, Mrs. Clinton also failed to address the decades of oppression and massacres suffered by the Hindus of Bangladesh at the hands of Muslims and the abject discrimination, extortion, and threats that remain rampant today continue reading
Fatwa On Islam
See on www.americanthinker.com
No comments yet.