Poll: Egyptians Want to Emulate Saudi Arabia Not Turkey
See on Scoop.it – Islam Revealed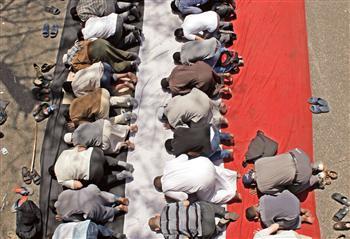 The majority of Egyptians prefer Saudi Arabia over Turkey as a model for the role of religion in governance, a poll says. Six out of ten want Shariah while secular figures are paradoxically still most favored by society.
Most Egyptians see Saudi Arabia as a better model than Turkey for the role religion should play in government as they want Islam to play a major role in society and believe the Quran should help shape the country's laws, a recent survey indicated.
When asked which country, Saudi Arabia or Turkey, served as the better model for the role of religion in government 61 percent said Saudi Arabia. Only 17 percent choose Turkey while the remaining 22 percent responded that neither country was an appropriate model, according to a nationwide survey conducted by the Pew Research Center's Global Attitudes Project. Results of the survey in Egypt are based on 1000 face-to-face interviews conducted from March 19 to April 10. The sample taken was representative of the country's adult population. continue reading
(h/t Weasel Zippers)
Fatwa On Islam
See on www.hurriyetdailynews.com
No comments yet.