Critics of Sharia law push Michigan foreign law bills
See on Scoop.it – Islam Revealed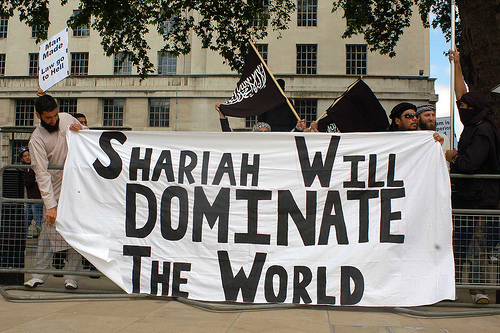 LANSING, Mich. (AP) — Supporters pushing measures that would ban implementation of foreign laws are trying to get the bills through the Michigan Legislature, a move they hope will curtail Islamic Sharia law in the U.S.
About 150 people gathered Thursday near the state Capitol to hear advocates for House and Senate bills modeled after a proposal dubbed "American Laws for American Courts" and written for a group called the American Public Policy Alliance. Similar legislation has been proposed in about two dozen states and approved in three.
The Michigan bills don't specifically mention Sharia law, which broadly refers to codes within the Islamic legal system. But Sharia was frequently cited as a concern by speakers and others at Thursday's event.
The legislation language states that use of foreign law would be outlawed only when it violates rights guaranteed by the U.S. Constitution.
Supporters cited 50 appellate cases in 23 states that involve conflicts between Sharia law and U.S. state laws, including foreign judgments on divorces and child custody allowed to stand.
"We're in a battle for the very conscience of this nation," said William Wagner, a constitutional law professor at Cooley Law School in Lansing. "(This legislation) is a very small but important step." continue reading
Fatwa On Islam
See on www.mlive.com
No comments yet.