New French president wastes no time in bowing down to Islam – BANS PORK from Presidential Palace
See on Scoop.it – Islam Revealed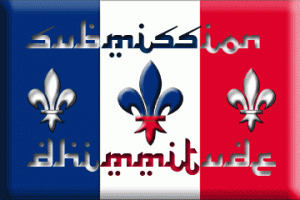 This demonstrates precisely why Muslims can never be allowed to amass enough political power in America to swing elections. That would mean the end of the Western world and the destruction of all freedom.
And you thought Sarkozy was an Islamopanderer. Not even in office for a week and Francois Hollande has banned all dishes containing pork products from all government offices, in deference to France's demanding and perpetually offended Muslim population. How long before he unbans street prayers and burqas?
Revolts in Europe – Effective immediately, the new French head of state never again will allow pork to pass his lips…or the lips of his staff, other government officials, or foreign guests.
With this decision, Hollande embraces the profound change in the French ethnic and religious population, with Christians becoming slowly extinct, replaced by the massive and permanent infestation of Muslim occupiers. continue reading
Fatwa On Islam
See on barenakedislam.com
3 Comments »
[…] New French president wastes no time in bowing down to Islam – BANS PORK from Presidential Pala… (paulmarcelrene.wordpress.com) […]

Pingback by MSNBC: Don't Expose Muslim Atrocities « Thoughts and Truth from the Impossible Life | May 22, 2012 |

[…] New French president wastes no time in bowing down to Islam – BANS PORK from Presidential Pala… (paulmarcelrene.wordpress.com) […]

Pingback by Gaza Muslims Honor the Sabbath – Shoot 30 Grad Rockets Into Israel | The Gateway Pundit « Thoughts and Truth from the Impossible Life | June 30, 2012 |