CAIR targets Reza Kahlili
See on Scoop.it – Islam Revealed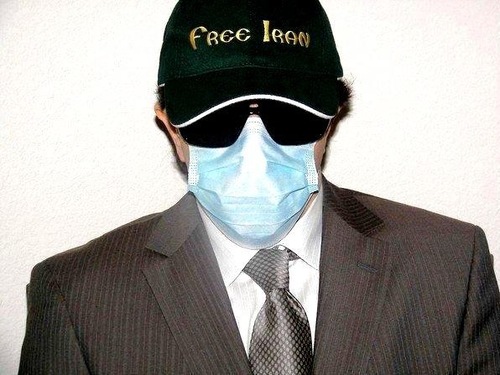 Reza Kahlili is the most authoritative voice speaking out on Iran, the Revolutionary Guard, Hezbollah, and all the rest of the insanity coming from the Mahdi Madmen. This can't be allowed to happen.
How is it that the clueless FBI & CIA haven't caught onto CAIR's game?
Besides all the evidence from criminal cases in America, just by observing their actions it becomes beyond obvious what the Muslims of CAIR are doing.
——–
(CAIR) — The Council on American-Islamic Relations (CAIR) today called on the Department of Defense (DoD) to drop an anti-Islam lecturer at the Joint Counterintelligence Training Academy (JCITA) in Elkridge, Md., who wrote on an Islamophobic hate site that he "renounced Islam and began the quest to find the real God." (reza kahlili:"Why I Renounce Islam and Choose Christ)(reza kahlili:" WND)(reza kahlili:8/24/11)

That lecturer, "Reza Kahlili," a pseudonym for a man who says he is a former CIA operative in Iran, also claims that Iranian agents are "coordinating operations out of [American] mosques and Islamic centers," that Iran already has nuclear weapons, and that Iranian agents have infiltrated the United States through the "Muslim Brotherhood's Muslim Students Association." (Daily Caller, 7/22/12; Washington Times, 10/27/11, Los Angeles Times, 7/6/12, American Thinker, 2/23/12)

A program coordinator for Iran instruction at JCITA confirmed to the Los Angeles Times that Kahlili is a paid lecturer for the DoD-chartered academy. His lectures are audio-only, allegedly to protect his identity. The newspaper called Kahlili "one of the most influential and outspoken voices in the U.S. advocating the overthrow of the Iranian government."

"This is yet another unfortunate example of our nation's military and counterterrorism personnel being trained by individuals who weaken America's security by promoting their own religious and political agendas," wrote CAIR national Executive Director Nihad Awad in a letter sent to Secretary of Defense Leon Panetta.

CAIR chapters in Florida recently held news conferences in Tampa and Pembroke Pines to ask the Florida Department of Law Enforcement (FDLE) to stop using a notorious anti-Muslim bigot as a counterterrorism trainer. continue reading
——–

Related
Army of Iran sadists poised for U.S. invasion Reza Kahlili: Why we need regime change in Iran Khamenei: We Must Prepare for the "End of Times" U.K. intel: Iran 2 years from nukes Iran state TV poll: Iranians say stop nuclear program Former CIA spy advocates overthrow of Iranian regime Iran: Time for US and Israel to "Disappear" U.S. Adds Forces in Persian Gulf Revolutionary Guards' Terror Cells in U.S. Mosques Iran Reiterates Commitment to Israel's Annihilation (Video) Mahdi Madness: 12th Imam Psychosis in Iran (Video) Ron Paul: Suicidal Delusion Fatwa On Islam: The Iranian Threat Fatwa On Islam: Free Iran's internet
Fatwa On Islam
See on www.marketwatch.com
No comments yet.