Dubai police chief 'accuses Brotherhood of plots'
See on Scoop.it – Islam Revealed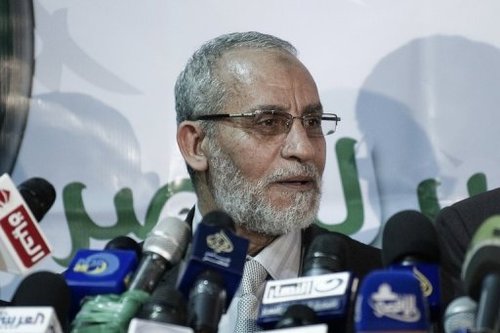 The Muslim Brotherhood's stated goals are to implement Sharia law, recreate the Caliphate, and fight to make Islam triumphant over every belief-system and all people.
In pursuit of those ends, the Ikhwan are working to overthrow governments all over the world. In fact, eventually overthrowing the US government is the Brotherhood's strategy for America. And that's why the Muslim Brothers can NEVER be trusted. They are deceptive, subversive, and rabidly committed to global Jihad. They are no different than Al-Qaeda–except they are far more organized, strategic, and dangerous.
The MB realized a long time ago that they'd never bring victory for allah using only the sword.
—–
(AFP) – Dubai police have stepped up accusations against the Muslim Brotherhood of plotting to topple Gulf monarchies, saying a group of UAE activists arrested for threatening state security was linked to the organisation, a report said Friday.

The Brotherhood, which is the emerging force in the Arab world after the Arab Spring uprisings, "met people from the Gulf and discussed toppling Gulf regimes," Dubai police chief Lieutenant General Dahi Khalfan was quoted as saying by the Emarat al-Youm daily.
Khalfan warned that the Muslim Brotherhood "would lose a lot if they challenge Gulf states," and that the oil-rich region is a "red line."

"The Gulf is not a red line for Iran only. It is also for the Muslim Brothers," he was quoted as telling a forum in Dubai, referring to traditional tension between Sunni monarchies and Shiite foe Iran.

Khalfan has repeatedly accused the Muslim Brotherhood, which is the most influential Islamist group in the Arab world, of plotting to take over the Gulf states.He also said that a group of UAE activists arrested recently was also linked to the Brotherhood and accused it of pledging allegiance to the supreme guide of the Islamist organisation.

"It is a small group that has deviated from the right path and declared allegiance to the (supreme) guide, who appointed one of them as an emir (local leader)," he said.

Egyptian Mohamed Badie is the supreme guide of the Muslim Brotherhood, founded in Egypt 84 years ago.

The UAE had earlier this month announced it has dismantled a group plotting against state security without identifying their affiliation or the number of arrests.

The UAE, a federation of seven emirates led by oil-rich Abu Dhabi, has not seen any pro-reform protests like those which have swept other Arab countries, including Gulf neighbours Bahrain and Oman since last year.But the government has increased its clampdown on voices of dissent and calls for democratic reforms.
—–
Related
(Video) Blasphemy laws coming to America CAIR targets Reza Kahlili CAIR targets law enforcement and Sam Kharoba CAIR wants non-Muslims to join them in Jihad (Video) Re: CAIR's Jihad against the SEALs FBI Tracking 100 Suspected Jihadis in US Military Quebec: Islamophobia activist charged with terrorism Al-Qaeda trains native Norwegian to attack West CAIR is whining about the No-Fly list ICNA Launches Campaign to Indoctrinate Americans OIC TV Channel to Counter Islamophobia California Gets Its First Jihadist Judge CAIR: Anti-Muslim Rhetoric Echoes Nazi Rhetoric US & MB Sponsored "Islamophobia" Workshop (FF Radio) Fatwa on MB & Elected Dunces National Security: Facilitating the Prophet's Jihad What the Know-Nothings Don't Know CAN HURT US (Map) Stealth Jihad from Coast to Coast (Videos) We Have Idiots Guarding the Gates
Fatwa On Islam
See on www.google.com
No comments yet.