Iran upgrades Palestinian Jihad Islami's Gaza arsenal
See on Scoop.it – Islam Revealed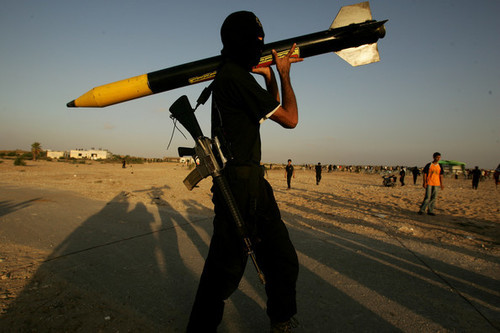 Iran is working at speed to give the Jihad Islami, its radical Palestinian arm in the Gaza Strip, a strong military edge over the ruling Hamas which it no longer trusts, DEBKAfile's exclusive military sources report. Tehran is motivated by two objectives:
1. Because of its growing distance from the Assad regime in Syria, Hamas can no longer be relied on to support the Islamic Republic's cause and strike Israel or US Middle East targets if the latter go to war on Iran's nuclear program.
One of Tehran's top strategic priorities now is therefore to set Jihad Islami up as the spearhead of a potential attack on Israel instead of Hamas from the Gaza Strip and its Mediterranean coast.
2. Partly also as a rejoinder to the Qatari and Saudi arms shipments channeled to the Syrian rebels through Turkey, Iran is matching the level and quality of those arms deliveries by its own consignments through Sinai or by sea to the Gaza Strip and the Palestinian extremist group continue reading
Fatwa On Islam
See on atimetobetray.com
No comments yet.