See on Scoop.it – Truth Revealed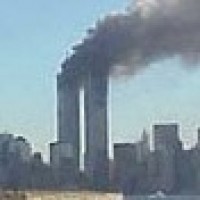 After years of collaboration with the Muslim Students Association, UChicago Dining Services has created permanent halal stations in two dining halls and expanded food options for students with dietary restrictions.
Beginning this quarter, both Bartlett and Cathey Dining Commons now permanently offer daily halal offerings for students. Until last year, halal options rotated between dining halls each week. Last fall, dining halls began dedicating an entire station to halal food for the first time during the week, but had no halal offerings on weekends.
The expansion of the halal program has largely grown out of a collaboration between UChicago Dining and the Muslim Students Association (MSA) over the last five years.
Fourth-year Saalika Mela, one of several MSA students who helped UChicago Dining gauge the dietary needs of Muslim students on campus, said that students wanted more variety in halal offerings.
"We wanted healthy food options for Muslims, such that we could have grilled chicken and greens and not always have to resort to fries or cheese pizza," she said.
Halal food must be prepared according to tenets of Islamic law, including specific guidelines for slaughter. Halal meat also cannot come into contact with other foods restricted by the Qur'an, such as pork.
According to Richard Mason, executive director of UChicago Dining, figuring out how to provide halal foods in the dining halls was mainly a case of finding places to procure halal meat and ensuring that it did not come into contact with foods that would contaminate it according to the halal laws. Since the dining halls already adhere to kosher, vegetarian, and vegan dietary requirements, which are also concerned with contamination, offering halal food was not an entirely new concept, Mason said.
The collaboration between dining officials and MSA that produced more halal offerings began around Ramadan five years ago. Mason said that at the time, the dining halls offered no halal options.
"During the course of that work, it became clear that there were additional needs that they had for halal offerings. At that particular time, we didn't have any halal program, so we worked with the MSA to figure out what we could do and what they were looking for," Mason said.
According to a University statement announcing the improvements last week, Mason also took UChicago Dining chefs to different neighborhoods to sample different recipes to increase the diversity of halal offerings.
As halal offerings increased, Mela and other MSA students served as an intermediary between Muslim students and dining administrators.
"The MSA spearheaded the initiative on campus," Mela said. "We conducted surveys on Muslim students' satisfaction with dining hall foods and their needs, and we met with the Dining committee frequently and made certain proposals."
Mason said that working with the students was an "enlightening and rewarding experience."
"The students have been educators and great to cooperate with. They have kept feedback very frequent and let us know when we are going in the right direction. They've given us recipes and been real problem-solvers," he said.
Too bad they can't solve the problem of jihad. Oh, right. That's because jihad is not a problem for Muslims, it is obligatory. Courtesy of the Muslim Student Association's own website quoting the Koran:
002.216
YUSUFALI: Fighting is prescribed for you, and ye dislike it. But it is possible that ye dislike a thing which is good for you, and that ye love a thing which is bad for you. But Allah knoweth, and ye know not.
PICKTHAL: Warfare is ordained for you, though it is hateful unto you; but it may happen that ye hate a thing which is good for you, and it may happen that ye love a thing which is bad for you. Allah knoweth, ye know not.
SHAKIR: Fighting is enjoined on you, and it is an object of dislike to you; and it may be that you dislike a thing while it is good for you, and it may be that you love a thing while it is evil for you, and Allah knows, while you do not know.
This puff piece on sharia concludes with:
"I think the addition of halal foods to the dining halls has greatly contributed to an easier and more comfortable experience," Kodaimati said through e-mail. "It represents a considerable amount of accommodation for Muslim students on campus as well as a phenomenal job done by dining."
And that sums up how sharia is so rapidly infiltrating all areas of American life: It represents a considerable amount of accommodation [read submission] for Muslims – at the expense of non-Muslims.
MY COMMENTS:
Obummer's stolen election now requires more Sharia compliance. Obummer will never be MY President and shame on all those who just flushed the USA down the toilet. Anyone who doesn't have a job or loses their home in the next year better look in the mirror and say "its my own fault for voting for Obummer". You will NOT get sympathy from me. As a Good Christian, I will help you, but the coming disaster of the loss of the America I know and love IS your fault. And that makes me angry! You personally ruined MY country.
See on creepingsharia.wordpress.com