More Jewish blood libel from Muslim media: Photos of Syrian Massacres Recycled as Gaza Atrocities
It's Goebbels one better. Unlike the Muslim world, the Nazi propaganda war machine didn't have a supplicant world media eager to advance their monstrous blood libels.
Yet another fake "Gaza" photo has incited a flurry of comments on Facebook against Israel during the fifth day of Israel's Pillar of Defense operation in the Hamas-controlled Gaza Strip. An Arab news site called Alarab Net released the photo, which shows a family who was allegedly 'massacred' in Gaza on its Facebook page on Sunday, November 18.
The caption in Arabic roughly translates into English as "martyred massacred family in Gaza shortly before…"Thanks to Tazpit News Agency's investigative work, it was found that the photo had been originally published on a news site based in Dubai, United Arab Emirates called Moheet one month earlier on October 19. On the Moheet website, the photo was titled "Syria killed 122 Friday…Assad Used Cluster Bombs."
_
See on Scoop.it – Truth Revealed

Israel Defense Forces' The Israeli Experience: Life Under Fire set…
See on www.flickr.com
See on Scoop.it – Truth Revealed


As you no doubt know, yesterday Israel launched Operation Pillar of Defense — a purely defensive operation designed to stop rocket fire from Gaza into southern Israel. And as you also know, too many voices in the media and across the country are focusing on Israel's strikes while ignoring the context which necessitated them. This means that all of us must now become Israel's ambassadors and explain to our family, friends and neighbors why Israel has the right — and the responsibility — to defend its citizens.
Israel needs you. And you need the facts:
• In the week preceding the launch of yesterday's operation, over 120 missile were fired from Gaza into southern Israel.
• Since the beginning of 2012, over 760 rockets have been launched from Gaza into Israel's southern communities.
• Since Israel launched this operation yesterday, an additional 245 rockets have been fired into Israel, killing three Israelis and injuring many more.
• These rockets target Israeli civilians, and have forced over one million Israelis into bomb shelters.
• In recent years, Hamas has acquired an arsenal of long range Fajr-5 missiles from Iran capable of hitting Tel Aviv and now two rockets have landed in the outskirts of Tel Aviv.
• Operation Pillar of Defense is a limited operation targeting Hamas' missile stockpiles and the Hamas terrorists responsible for firing them.
Every nation on earth has the right to defend its citizens from attacks. Most nations would have taken action after one or two missiles were fired into their territory. Israel has once again exercised enormous restraint and waited until over 760 rockets had been fired into its territory before launching Operation Pillar of Defense.
As always, Israel is targeting Hamas' missiles and the terrorists who fire them while taking every reasonable precaution to avoid harming Palestinian civilians. By contrast, Hamas and its allies are specifically targeting Israeli civilians, while hiding behind Palestinian civilians. There is no moral equivalence in this fight.
Related articles
The New York Times bestselling book by Aaron Klein and Brenda Elliott "Fool Me Twice: Obama's Shocking Plans for the Next Four Years Exposed"
It's frightening what this book reveals about Obama's REAL plans for going FO
RWARD. The President's unexplained "economic fairness" policy is socialistic in nature, and will propel the United States into a socialistic society, so the book indicates. However, after reviewing some of the revelations brought forth by the book, it looks like Obama is leading America to a total dictatorship with governmental (White House) control of private companies and throwing the US military under the bus by giving it to the UN, thereby avoiding a military coup.
Among the second-term Obama policies detailed in the book:
• A new, expansive amnesty program for illegal immigrants which will be done by Executive Order and inter-agency directives, to open the Mexican border floodgates and allow all illegal immigration into the country. This will be abetted by the reduction of US Border Agents and the removal of caps on H-1B visas and green cards.(EDITOR'S NOTE: An excellent opportunity for Islamist jihadists which have been recruited in the Central American countries, to slip across the border and conduct terror attacks.)
• Government-funded, neighborhood-based programs to better integrate the newly amnestied immigrants into society, including education centers and health-care centers. A "federal solution" to ensure that the amnestied immigrants are treated "equitably" across the United States. (EDITOR'S NOTE: Get out your checkbooks, American Citizens. You're about to be zapped again to support illegals who take our jobs or subsist on our federal aide programs for American Citizen poor.)
• Obama will re-create FDR's Works Progress Administration program within the Department of Labor that would oversee a massive new bureaucracy and millions of new federal jobs; mostly for the illegal immigrants.
• Specific plans for a National Infrastructure Bank. This entity would "evaluate and finance infrastructure projects 'of substantial regional and national importance'" and would finance "transportation infrastructure, housing, energy, telecommunications, drinking water, wastewater, and other infrastructures."
• SEIG HEIL!!! Wresting control of the military budget from Congress by attempting to place an "independent panel" in charge of military spending while slashing the defense budget in shocking ways. (EDITOR'S NOTE: Isn't this akin to overthrowing the military? Also, Obama stated during his campaign that it was his intention to create a non-military civilian militia which would be loyal and dedicated to Obama. This is reminiscient of the Nazi SS, the Russian KGB, Muslim Brotherhood, Al-Qaeda, etc.)
• The vastly reduced resources of the U.S. armed forces will be spread even thinner by using them to combat "global warming," fight global poverty, remedy "injustice," bolster the United Nations and step up use of "peacekeeping" deployments. (EDITOR'S NOTE: i.e., Obama will hand the American military over to the United Nations for it to do with the US military as it pleases.)
• A new "green" stimulus program and the founding of a federal "green" bank or "Energy Independence Trust," which would BORROW from the federal treasury to provide low-cost financing to private-sector investments in "clean energy." (EDITOR'S NOTE: i.e., the Social Security Fund and Medicare are in trouble again unless Obama borrows from China as he has continually done in the past).
• Detailed plans to nudge closer to a single-payer health-care system controlled by the federal government. (EDITOR'S NOTE: Obamacare totally implemented and controlled by Obama. This includes Death Panels which would euthanize those American Citizens 70 years old and older.)
• Federal government intervention to determine the "value" of individual jobs in the private sector instead of allowing employers to pay what they want. (EDITOR'S NOTE: The demise of free enterprise. Obama will tell private companies what they must pay their employees which means governmental takeover of private companies. Do we see a dictatorship in the US's future?)
• The enactment of a "living wage" that would force all employers to increase the salaries of the nation's workers to meet "basic needs" such as housing, food, utilities, transportation, health care and recreation. (EDITOR'S NOTE: Again, government takeover of business and industry. American Citizens earning high wages will have their wages cut even though they worked hard and paid their dues to advance in their careers.)
Related articles
See on Scoop.it – Truth Revealed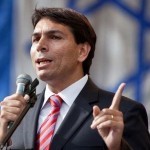 TEL AVIV – The state of Israel will not capitulate before President Obama, whose "naive" leadership has hurt the U.S., stated Danny Danon, deputy speaker of Israel's Knesset.
Danon, a Knesset member from Prime Minister Benjamin Netanyahu's ruling Likud party, was reacting to the re-election of Obama.
"Obama's victory demonstrates that the state of Israel must take care of its own interests," Danon said. "We cannot rely on anyone but ourselves. Obama has hurt the United States by his naïve leadership in foreign policy, which prefers the Arab world over the Western world, along with Israel. The state of Israel will not capitulate before Obama."
See on www.wnd.com
See on Scoop.it – Truth Revealed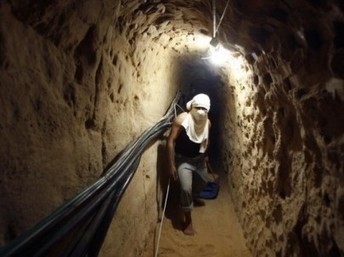 Egyptian security sources reported that the army and the police, operating against criminal armed groups in Sinai, will start in the coming days, a large operation that is meant at resuming the demolition of border tunnels with Gaza.
See on www.imemc.org
See on Scoop.it – Truth Revealed

As a jihadist, I really want to thank you for your $1.5-billion support for the Muslim Brotherhood, a group that vows to destroy Israel, exterminate all Jews, and infiltrate the United States and conquer her from within.
See on tulisanmurtad.blogspot.fr
See on Scoop.it – Truth Revealed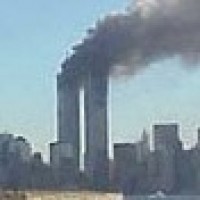 After years of collaboration with the Muslim Students Association, UChicago Dining Services has created permanent halal stations in two dining halls and expanded food options for students with dietary restrictions.
Beginning this quarter, both Bartlett and Cathey Dining Commons now permanently offer daily halal offerings for students. Until last year, halal options rotated between dining halls each week. Last fall, dining halls began dedicating an entire station to halal food for the first time during the week, but had no halal offerings on weekends.
The expansion of the halal program has largely grown out of a collaboration between UChicago Dining and the Muslim Students Association (MSA) over the last five years.
Fourth-year Saalika Mela, one of several MSA students who helped UChicago Dining gauge the dietary needs of Muslim students on campus, said that students wanted more variety in halal offerings.
"We wanted healthy food options for Muslims, such that we could have grilled chicken and greens and not always have to resort to fries or cheese pizza," she said.
Halal food must be prepared according to tenets of Islamic law, including specific guidelines for slaughter. Halal meat also cannot come into contact with other foods restricted by the Qur'an, such as pork.
According to Richard Mason, executive director of UChicago Dining, figuring out how to provide halal foods in the dining halls was mainly a case of finding places to procure halal meat and ensuring that it did not come into contact with foods that would contaminate it according to the halal laws. Since the dining halls already adhere to kosher, vegetarian, and vegan dietary requirements, which are also concerned with contamination, offering halal food was not an entirely new concept, Mason said.
The collaboration between dining officials and MSA that produced more halal offerings began around Ramadan five years ago. Mason said that at the time, the dining halls offered no halal options.
"During the course of that work, it became clear that there were additional needs that they had for halal offerings. At that particular time, we didn't have any halal program, so we worked with the MSA to figure out what we could do and what they were looking for," Mason said.
According to a University statement announcing the improvements last week, Mason also took UChicago Dining chefs to different neighborhoods to sample different recipes to increase the diversity of halal offerings.
As halal offerings increased, Mela and other MSA students served as an intermediary between Muslim students and dining administrators.
"The MSA spearheaded the initiative on campus," Mela said. "We conducted surveys on Muslim students' satisfaction with dining hall foods and their needs, and we met with the Dining committee frequently and made certain proposals."
Mason said that working with the students was an "enlightening and rewarding experience."
"The students have been educators and great to cooperate with. They have kept feedback very frequent and let us know when we are going in the right direction. They've given us recipes and been real problem-solvers," he said.
Too bad they can't solve the problem of jihad. Oh, right. That's because jihad is not a problem for Muslims, it is obligatory. Courtesy of the Muslim Student Association's own website quoting the Koran:
002.216
YUSUFALI: Fighting is prescribed for you, and ye dislike it. But it is possible that ye dislike a thing which is good for you, and that ye love a thing which is bad for you. But Allah knoweth, and ye know not.
PICKTHAL: Warfare is ordained for you, though it is hateful unto you; but it may happen that ye hate a thing which is good for you, and it may happen that ye love a thing which is bad for you. Allah knoweth, ye know not.
SHAKIR: Fighting is enjoined on you, and it is an object of dislike to you; and it may be that you dislike a thing while it is good for you, and it may be that you love a thing while it is evil for you, and Allah knows, while you do not know.
This puff piece on sharia concludes with:
"I think the addition of halal foods to the dining halls has greatly contributed to an easier and more comfortable experience," Kodaimati said through e-mail. "It represents a considerable amount of accommodation for Muslim students on campus as well as a phenomenal job done by dining."
And that sums up how sharia is so rapidly infiltrating all areas of American life: It represents a considerable amount of accommodation [read submission] for Muslims – at the expense of non-Muslims.
MY COMMENTS:
Obummer's stolen election now requires more Sharia compliance. Obummer will never be MY President and shame on all those who just flushed the USA down the toilet. Anyone who doesn't have a job or loses their home in the next year better look in the mirror and say "its my own fault for voting for Obummer". You will NOT get sympathy from me. As a Good Christian, I will help you, but the coming disaster of the loss of the America I know and love IS your fault. And that makes me angry! You personally ruined MY country.
See on creepingsharia.wordpress.com
Obummer will never be MY President and shame on all those who just flushed the USA down the toilet. Anyone who doesn't have a job or loses their home in the next year better look in the mirror and say "its my own fault for voting for Obummer". You will NOT get sympathy from me. As a Good Christian, I will help you, but the coming disaster of the loss of the America I know and love IS your fault. And that makes me angry! You personally ruined MY country.
FACEBOOK response to this posting worth sharing:
My Comments About Obamas Win
My Comments About Obamas Win | Truth Revealed
Obummer will never be MY President and shame on all those who just flushed the USA down the toilet. Anyone who doesn't have a job or loses their home in the next year better look in the mirror and say "its my own fault for voting for Obummer". You will NOT get sympathy from me. As a Good Christian, …
Steve Perez

 PROMISE

I'm writing this tonight with a very sad and heavy heart. My children will not see the promise that once was America. They will endure transition and change unlike anything America has ever seen. This, my friends is the turning point of our once great nation. Corruption, greed and power have risen. Today, I rededicate my life to Christ. Today I ask for his blessing and hand to protect my 

family. I stand-fast in my love and yearning for Christ and ask forgiveness in my transgressions and failings. This election has opened my eyes and I'm scared. Scared for my children and the pain and devastation that will come. I fall to my knees pleading for mercy in all the sin that I have committed. I ask our lord to forgive me and bathe me with strength and courage to instill the faith of his promise, not only in me but in my children. A promise made by Christ through the loving grace of God. 

No longer will we be the shinning beacon on the hill as a nation so we must be the shinning beacons for our children and loved ones. No longer will America be the example of freedom and liberty that through Gods blessing was once bestowed upon us as a nation. America is lost. Our souls are not.

God has given us salvation through Christ and if you don't know him, seek him and if you have fallen, rise, for his promise of forgiveness is everlasting and unconditional. Today we saw a man who has deceived so many and has taken the reigns of power and might. He promises much but by his own actions and deeds show that his promises are empty and dry of the truth. After all he is just a man. Jesus Christ's promise is not of this world. It is a promise of everlasting life separate and apart from what we grasp in our human understanding. Gods love will forever endure, yet we must seek him. We must as Christians hold fast to our faith and his promise. That we will protect, love, cherish and feed our children in the word of Christ then his promise will be blessed upon us. I long for his promise to come and that we will be taken up before the seals are broken and the bowls are poured.

The Bible tells us many wonderful stories of the love Christ has bestowed upon us through his sacrifice. We live in a mortal realm filled with pain and hate. The promise was and still is that if we give all ourselves to the lord and instill his love in our children then he will guide us, love us and protect us. The signs of his coming are prevalent in not only what we see now but the prophecies that have been fulfilled before. Israel has risen and nations upon nations are against her. Rumors of wars and great hatred will rise. America will fall. European nations will falter and evil will walk the earth more then what we have witnessed these past few years.

Christ has promised us salvation. As a true believer in Christ I attest today and proclaim to my family and friends my love and trust in his promise. I re-commit my life to him and to get my house in order. I re-commit on this day that Christ will reign in our lives in all we do. I pray he gives me the courage and strength to lead my family in his light and to not stray as I have done before. This is my promise. I ask this in the name of our savior. Jesus Christ.
See on Scoop.it – Truth Revealed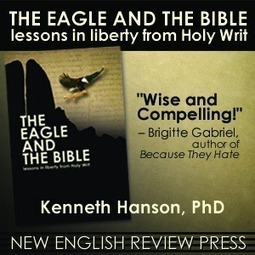 Unfortunately the Koran instructs Muslims to believe that Mohammad was the Messenger of Allah, and the final prophet. Koran verse 033.040 YUSUFALI: Muhamm…
See on loganswarning.com
Related articles
See on Scoop.it – Truth Revealed

——
Rape and murder is the predictable behavior pattern of "religious" people who worship at the altar of a "prophet" who was a child rapist and warlord.
Bukhari (v.7 b.62 n.64) Narrated 'Aisha: That the Prophet married her when she was 6 years old and he consummated his marriage when she was 9 years old, and then she remained with him for 9 years.
——
(IPT) The West sighed in relief when Rimsha Masih, the 14-year-old Christian girl arrested in Pakistan on August 16 for allegedly burning pages of the Quran, was finally released. Yet the West remains clueless concerning the graphic abuses—including rape and murder—Christian children in Pakistan routinely suffer, simply for being Christian. Consider two stories alone, both of which occurred at the same time Rimsha's blasphemy ordeal was making headlines around the world.
On August 14, another Christian girl, 12-year-old Muqadas Kainat (which means "Holy Universe") was ambushed in a field near her home in Sahawil by five Muslim men who "gang raped and murdered" her. At the time, her father was at a hospital visiting her sick mother. He and other family members began a frantic search, until a tip led them to the field where his daughter's body lay. The postmortem revealed that she had been "gang raped and later strangled to death by five men." Police, as usual, did not arrest anyone. As a Salem News report puts it, "Complicating matters is the fact that several Christian girls in this remote area have been raped and forced to both marry into the Muslim community and abandon their own religion, human rights groups report…. there is a history in this part of Pakistan according to the Christian community, of local authorities failing to investigate cases of rape or other violence against Christians, often for fear of influential Muslims or militants."
Similarly, on August 20, an 11-year-old Christian boy, Samuel Yaqoob, went to the markets of Faisalabad to buy food for his family, never to return. According to Wilson Chowdhry, Chairman of the British Pakistani Christian Association, "After extensive searching his body was found near a drain in the Christian colony, bearing marks of horrific torture, with the murder weapon nearby. His nose, lips and belly had been sliced off, and his family could hardly recognize him because the body was so badly burnt.
Some 23 wounds by a sharp weapon have been identified in the autopsy. When sending his body for an autopsy, police raised the possibility of sodomy. Parts of Pakistani culture have a strong homosexual pederast culture, and Christian and other minority boys are especially susceptible to rape and abuse because of the powerlessness of their community and their despised status. In one case fairly recently, a Christian boy was kidnapped, raped, tortured and killed by a police officer, his body similarly being dumped in a drain.
These were just some of the stories concerning the sexual abuse and murder of Pakistan's Christian children that occurred last August—even as the world stood in awe at the Rimsha Masih blasphemy case. Here are 20 more examples, chosen at random from the many former documented cases:
Nisha, a 9-year-old Christian girl was abducted by Muslims, gang-raped, murdered by repeated blows to her head, and then dumped into a canal (May, 2009).
Gulfam, another 9-year-old Christian girl, was raped by a Muslim man. Though not killed, she was left "in shock and in the throes of a physical and psychological trauma." During her ordeal, her rapist told her "not to worry because he had done the same service to other young Christian girls" (December, 2010).
Lubna, a 12-year-old Christian girl was kidnapped, gang-raped, and murdered by a group of Muslims (October, 2010).
Kidnapped last Christmas Eve, a 12-year-old Christian girl known as "Anna" was gang raped for eight months, forcibly converted and then "married" to her Muslim attacker. After she escaped, instead of seeing justice done, "the Christian family is in hiding from the rapists and the police" (October, 2011).
After gang-raping a 13-year-old Christian girl, a band of Muslims came to her house when all male members were away working and "mercilessly" beat her pregnant aunt causing her to lose female twins to miscarriage: "They murdered our children, they raped our daughter. We have nothing left with us," lamented an older family member. The police went on to accuse the 13-year-old raped girl of "committing adultery with three men" (June, 2012).
A Muslim man murdered a teenage Christian girl, Amariah, during an attempted rape: he had "grabbed the girl and, under the threat of a gun, tried to drag her away. The young woman resisted, trying to escape the clutches of her attacker, when the man opened fire and killed her instantly, and later tried to conceal the corpse" (December, 2011).
Muslims abducted a 14-year-old Christian girl, Mehek, at gunpoint in broad daylight from her parents' house. One of her abductors declared he would "purify her" by making her "Muslim and my mistress" (August, 2011).
Shazia, a 12-year-old Christian girl, was enslaved, raped, and murdered by Chaudhry Naeem, a rich Muslim lawyer, who was acquitted. His wife and son had participated in abusing the child (November, 2010).
Nadia, a Christian girl who was abducted in 2001 when she was 15-years-old and forced to marry a Muslim, only recently returned to her Catholic family (January, 2012).
A powerful Muslim businessman had two Christian sisters kidnapped, forced to convert to Islam, and "married" to him (May, 2011).
In every one of these cases, Pakistani police either failed to act or sided with the rapists and murderers continue reading
Related
Muslim child-rape gang busted in America EDL protests Muslim rape gang in the UK Norway: All Rapes in Past Year Committed by Muslims Pakistani Girl Accused of Blaspheming Islam Released (video) Mullah accused of framing girl with Down Syndrome Christian group takes up cause of 11 yr w/Down syndrome Christian girl with Down syndrome faces execution Probe demanded after Christian nurses poisoned Karachi, 11 nurses drink tea laced with poison Eight Christian nurses 'poisoned' in Pakistan. Muslims: "Wipe Christianity from face of Earth" (video) 2 year-old Pakistani Christian girl raped because father refused to convert to Islam
Fatwa On Islam
See on www.investigativeproject.org
See on Scoop.it – Truth Revealed

If you are an American Infidel, Political Islam wants to kill you, subjugate you or convert you to Islam. Theses commands are as plain as day in the Islamic scriptures. And carried out, as reflected in the 20,000-plus acts of Islamic terrorism, just since 9/11 alone. Fortunately a great many American Muslims do not follow the Quran and they don't understand it. But then there are those who do. As the late Christopher Hitchens once remarked, "If god truly did write the Quran, then clearly he must have been having a bad day."
See on tulisanmurtad.blogspot.fr
See on Scoop.it – Truth Revealed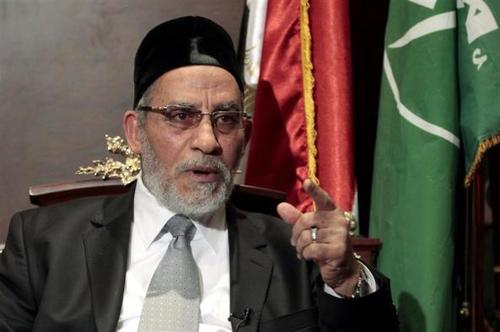 (Image: Muslim Brotherhood Guide Mohammed Badie)
(Algemeiner) A senior Muslim Brotherhood official is denying the group's leader called for "holy jihad" against Israel in a newspaper article last week, even though strikingly similar language remains on the Brotherhood's Arabic website.

The denial follows a call from the Simon Wiesenthal Center for President Obama to condemn the comments by Muslim Brotherhood General Guide Mohammed Badie, and for the United States to cut off all interaction with the Brotherhood until they are withdrawn.

Egypt's Al-Ahram newspaper quoted Badie calling for "holy Jihad" because "the Zionists only understand force," and saying that justice cannot be attained "through the corridors of the United Nations or through negotiations."

Badie's statement "confirms our long held view that Egypt's Muslim Brotherhood is the most dangerous anti-Semitic organization in the world today," Wiesenthal Center leaders Rabbis Marvin Hier and Abraham Cooper said in a statement.

Brotherhood spokesman Waleed Shalaby denied Badie made the statement.

But Badie's weekly message, still posted on the Brotherhood's Arabic-language website, mirrors much of what Al-Ahram reported. According to an Investigative Project on Terrorism translation, Badie said:

"The Zionists only know the method of force. They will not step back from transgression, unless they are forced to. This will only be by holy Jihad, and enormous sacrifices and all forms of resistance. One day they will be certain that we will choose this Way, and raise the flag of Jihad in the Way of God. We will go forth to the field of Jihad."

Jerusalem's Al-Aqsa Mosque is "the life of the Islamic Umma is not just memories of history time will erase with the blowing winds," Badie said, "nor will Muslims forget it through long occupation, but Jerusalem and Al-Aqsa Mosque are buried in the depths of Muslims, and love for it is in the veins of the faithful. … By God, it is dearer to us than our lives which we have. For its sake, a Muslim will not spare his life in sacrifice for it."

In a subsequent statement issued Sunday, the Wiesenthal Center called the Brotherhood denial "laughable," noting Al-Ahram is government-owned.

As we've noted repeatedly, the Brotherhood has a long track record of issuing benign-sounding statements to English-language audiences, but speaking in more radical terms in Arabic. For example, during Egypt's first electoral campaign since the fall of dictator Hosni Mubarak, the Brotherhood removed portions of its bylaws which call for "establishing the Islamic State" from its English-language website. But in a speech, Badie reminded supporters of the path Brotherhood founder Hassan al-Banna spelled out to develop "the rightly guided caliphate."

The Brotherhood struck a seemingly positive tone after American commandos killed Osama bin Laden, telling English language audiences "one of the reasons for which violence has been practised in the world has been removed." But to Arabic speaking audiences, bin-Laden was referred to with terms of honor, such as Sheikh and even "shaheed," or martyr. It condemned the American attack as an assassination and reinforced the right to "legitimate resistance" against occupation in Afghanistan, Israel and elsewhere.

It is in this context that the denials of Badie's statement by an Egyptian government media outlet, and on the Brotherhood's own website must be seen.

The Brotherhood is Egypt's undisputed power today, with President Mohamed Morsi resigning only after becoming a candidate for president. It cannot be ignored or dismissed as idle chatter when his colleague, Badie, calls for holy jihad to liberate Palestine.

"We are not dealing with a YouTube video or a lone extremist Imam, but a call to anti-Semitic violence by a man who has tens of millions of followers and leads the organization that controls Egypt's future. It cannot be business as usual in Washington when such an assault is launched against the Jewish people," the Wiesenthal Center statement said.

Given the support the Brotherhood enjoyed from Islamist groups in America, and the fact that several are direct descendants, the Muslim American Society, Islamic Society of North America and Council on American-Islamic Relations should denounce the comments, too.
Sign the MB investigation petition
Related
Jewish group condemns MB over anti-Semitic remarks Islamophobia is a sacralized Islamic Objective (video) Anti-Semitic indoctrination at Northeastern U U.S. Embassy calls out Muslim Brotherhood over Twitter MB co-opting Arab Spring to make caliphate Obama Prepares huge bailout for Muslim Brotherhood Understanding the Muslim Brotherhood "Muslim" calls out Dems for enabling Islamist "insurgent" Truther fairy tales: Israel seeks war to keep lid on 9/11 Hamas ready to coordinate with the MB in Cairo (video) A Brave Challenge to Sharia in Egypt US 'concerned' about media freedom in Egypt MB Crucifies Opponents, Attacks Secular Media Brotherhood tightens grip on Egypt Newspaper editions confiscated for insulting Morsy Egyptian Sociologist: MB Most Dangerous Islamists GOP leaders ignorant of MB's American influence In Egypt, Panetta Declares Support for Islamofascism American Islamist groups shape Arab revolutions Rep Gohmert on MB letters, DHS, & terrorists in the WH Israel perturbed by Obama's outreach to Morsy MB: Slapping, Stabbing, & Slaying for Sharia Obama bypasses Congress–gives 1.5billion to MB Egypt: Anti-Brotherhood protest grows Egypt: Coptic activists march to presidential palace "Sharia Harassment" plagues Egyptian woment Egypt: Islamists debate role of Sharia in constitution Sec. Clinton Gave Hundreds of Millions to MB Al-Qaeda Muslim Brotherhood Coalition MB Preaching Destruction of Israel After Election Allen West: Arab Spring is Islamic Nightmare Christians Should "Convert, Pay Tribute, or Leave," Brotherhood Promises Islamic Law in Egypt Female Genital Mutilation: MB's Gift to Women MB Goals: Application of Sharia & Caliphate MB Close to Attaining "Ultimate Goal"
Fatwa On Islam
See on www.algemeiner.com
See on Scoop.it – Truth Revealed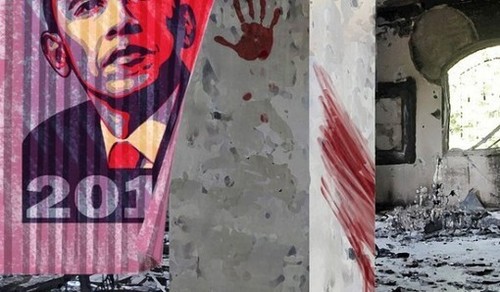 Developing, Disturbing: Obama Caught Arming Al Qaeda, Reason For Libya Coverup http://t.co/SjAeSzeh #tcot #lnyhbt #war #gop #teaparty #sot…
See on patdollard.com