There are many times where the Bible tells us to do certain things to one another. The reason for that is: We are the Body of Jesus Christ. We are members connected to one another, like a hand is connected to wrist, or a foot is connected to an ankle. Because we're connected, there are certain things we have to do for one another and to one another.
For example, the umbrella command is to "love one another." Right? Then we look at things like "accept one another," "encourage one another," and "forgive one another." This lesson may be the most difficult one to apply. How do you really love those members of the body who are not living as they should? What do we do for those kinds of folks?
A lot of times we do what the little girl said when she misquoted the great commission by just one word. She said, "Go ye into all the world and preach the gossip." That's close, but that's still very far away. I've searched the Bible on these one another passages, and I can't find a single command in the New Testament where it says, "Talk about one another."
"I myself am also persuaded of you my brethren that you also are full of goodness, filled with knowledge, able also to admonish one another." (Romans 15:14-KJV) Now admonish is not a word we use everyday. One of the most common synonyms for admonishing one another is instructing one another. That's the way it's rendered in the NIV.
The New International Dictionary of New Testament theology defines admonish; "It seeks to correct the mind, to put right what is wrong in order to improve the spiritual attitude." In other words, admonishment implies a re-direction of thinking. It is an instruction, but it's in the context of righting a wrong.
1. Counsel, to warn, or to correct. Certainly, there is a place in the body for instruction and teaching. There is also a place in the Body of Christ for correction. That is not the same as negative teaching. There is a place in the body for positive instruction and there is a place in the body for positive correction. Admonishment is not about being negative at all. It's not about condemnation. It's not about judgmentalism; rather, it is a positive warning and guidance that is based on God's truth.
2. Admonishment from love and concern and not haughtiness. Paul wrote about a brother who had been admonished, corrected and warned "Yet do not regard him as an enemy, but warn" (there's the same word as admonish) "but warn him as a brother." (2 Thessalonians 3:15) Admonishment isn't what you do to label somebody, it's not what you do to criticize somebody and it's not what you do to be ugly to somebody. It's to help brothers and sisters. It stems out of love and concern.
The classic example of an admonisher is a parent. Now moms and dads, I know you can relate to this. What does Ephesians 6:4 say? We've quoted it all of our lives, "Bring up your children in the nurture and the admonition of the Lord." Do you know what the word admonition is? It is the noun form of the verb, admonish. "Bring up your children in the admonition of the Lord."
Parents, a major part of your job is to teach your children. Can you, over the course of their entire childhood, only teach without correction? No, it just doesn't work that way. You don't want to nag or correct out of anger. You want to always be motivated by love. But a parent abdicates responsibility if he or she never corrects, never warns or never admonishes. I think parents, more than anybody else, know that wouldn't work. Yet, we parents also know that admonishing and re-directing of our children stems out of our great love for them. That's the way it is to be among Christians.
The apostle Paul practiced what he preached, didn't he? If you've read your New Testament at all, you know that Paul was not afraid to confront anybody, anywhere and at any time about sin in their lives. In Galatians 2:11, he confronted the apostle Peter. I had to confront him because he did the wrong thing. Acts 20:31, Paul admonished elders in the church. But I love the way that verse concludes when he says to those elders, "Remember that for three years I never stopped warning" there's the word, "warning each of you night and day with tears." Do you see the compassion and the love? Paul knew that at times admonishment was the right thing to do, but there's a right way to do it.
A. Who is responsible for being an admonisher? Whose ministry is it? First, it is the responsibility of leaders of the body. "Now we ask you, brothers, to respect those who work hard among you, who are over you in the Lord (look at this) and who admonish you. Hold them in the highest regard in love because of their work. Live in peace with each other." (1 Thessalonians 5:12-13)
In those two verses Paul recognizes the great difficulty of shepherding a church. He knows that those men who are going to serve as elders are going to at times need to redirect the thinking of some of the members who are in error. He charges us to support those men whose task it is to do so. Leaders cannot lead a church if they turn their head to sin because it will destroy their credibility. But it's also true that leaders can't lead if they are not supported by and respected by the body when they do admonish. Likewise, members will not be able to support leaders if they are not informed about what the leaders are attempting to correct or accomplish. If a church has leaders who care enough to confront carefully and lovingly, they should be held in the highest esteem by the members of that body.
B. Whose responsibility is it to admonish? Yes, the leaders, but also the members of the body; "And we urge you, brothers," now Paul is addressing it to the entire church at Thessalonica, "we urge you, brothers, warn those who are idle, encourage the timid, help the weak, be patient with everyone." (1 Thessalonians 5:14) Again, that word, warn, is the Greek word for admonish. So Paul points to a reciprocal, brotherly ministry of Christians administering mutual and caring oversight. He said, "I want you to feel like you've got the responsibility to admonish one another." Why? Because we are members of one another. If you're going to obey the "one another" passages, you must understand what it means to be "members of one another." We're not members of an organization. We're members of an organism. We're members of a body, and we're connected to one another.
Most Christians are very afraid of mutual accountability. Very seldom do you see any admonishment going on between members. I think it's because of the fallacy of the most prevalent concept of what church is all about. That concept is: You assemble as a church, sit down, listen, and leave. I'm in charge of my life. You're in charge of yours. I don't mess with you, and you don't mess with me. That's not what membership in the Body of Christ means. Is that the way your hand relates to your arm? I don't have anything to do with you. You don't bother me. We just do our own thing. We are responsible for one another. The church is Christian people, an organism, not an organization.
C. What does it take to be an admonisher? If it's going to be a ministry that we do-how do we do it?
a) Be full of goodness. "I myself am convinced, my brothers, that you yourselves are full of goodness." (Romans 15:14 NIV) See that's what allows them the ability to admonish. He says, you've got Christian character and you've got a level of maturity. Thus, you have the credibility when it comes time to admonish.
I don't know about you, but I don't respond very well when somebody storms in and attempts to set me straight. How about you? But, I listen and respond when someone in humility comes with their eyes filled with tears to talk to me about a misunderstanding, or maybe just an area where I'm wrong.
In his first letter to Corinth, Paul had some hard things to say to that church: "I am not writing this to shame you, brothers, but to warn you, as my dear children." (1 Corinthians 4:14) If you want people to listen to you when you admonish, you'd better walk with integrity and interact with humility. Judgers tend to be full of themselves while admonishers tend to be full of goodness. There's a big, big difference.
b) Be filled with knowledge. Again, in Romans 15:14, after he says be full of goodness, he says, "Be complete or be filled with knowledge." Now Paul is not speaking there about random knowledge, just having a lot of facts; he's talking about Christian knowledge. He's talking about knowing Scripture, but he means actually growing in Scripture. Paul compliments the Christians in Rome because they're not just going through Scripture, Scripture is going through them. When that happens, you have the ability to adequately and effectively admonish somebody.
"All Scripture is God-breathed…" (2 Timothy 3:16) is memory work for most of us, it talks about what Scripture is all about. What does the rest of the verse say? "…and is useful for teaching," yes, also for "rebuking, correcting…" See the ability to admonish is found in those who walk with Christ, who are filled with goodness, and the knowledge of Scripture. Admonishment, just like encouragement, forgiveness, acceptance, and just like every one of these "one another" passages in this series are just natural outflows of Jesus into the lives of others. Our Lord did every one of these things at the right time, to the right people and with the right attitude.
Now not everybody in the church can be an admonisher. There are some folks in every church who don't walk with enough credibility to admonish somebody else. I'm not talking about perfection, but I am talking about walking the walk. Then there are other people in the church who are too ignorant of Scripture to be able to adequately admonish somebody else. But every church must have some, hopefully many, members who are mature enough to be admonishers.
D. How do we do it? How should we admonish one another?
1. Admonish violations of Scripture, and let's let that be the parameter. Some of you may think this violates the command to "accept one another" because of other passages in Romans. Paul said "therefore let us stop passing judgment on one another" (Romans 14:13); "accept one another, just as Christ accepted you" (Romans 15:7) and "Oh yes, but I do want you to also admonish one another. I want you to correct one another." (Romans 15:14) You may be scratching your head and asking, "Well, what gives? I don't understand."
All we're seeing here again is the need for balance and discernment in the body. If you haven't figured it out, let me make it clear for you. Paul in Romans 14 and 15 argues that there is considerable room in the body for opinion. In fact, there is considerable room for personal conviction. But there is no room in the body for deliberate sin. Paul made it clear that in matters of opinion and personal conviction, there should be acceptance. But admonishment brings a brother or a sister face to face with the teaching of Scripture. We must humbly and lovingly point out these violations. I like what one old preacher said, "If you can't bring God's Word into the matter, then the matter is not worth bringing up." That's the parameter for admonishment.
2. Be sure to examine your own life. A man stepped on one of those old timey scales and put in his nickel. It gave him a little card along with his weight. He nudged his wife and said, "Honey, look it says "You're handsome, witty, and intelligent." She said, "Give me that card." She looked at it and said, "Yes, and it's got your weight wrong, too." Do you know what you need to do before you admonish somebody else? You really do need to weigh your life. Jesus taught that principle in the Sermon on the Mount "Why do you try to get the speck out of your brother's eye before you look at that giant beam sticking out of your own eye." (Matthew 7:3) You cannot be an admonisher until you first examine your own walk with God and be sensitive to it.
Let me give you a little caveat. You're not qualified to be an admonisher until you, yourself, can receive admonishment. If you think there are not areas in your life that occasionally don't need correction, you had better think twice. You better mark that well.
3. Confront the individual, personally. Now this is hard. Confront the individual personally. Public admonition is not to be used to avoid personal confrontation. Neither does sending a letter or e-mail. The Bible teaches that public admonition is the last step in correcting a person.
Jesus says that if you've got something against a brother, he's wronged you, here's how you deal with it a) you go to them to see if you can't just work it out, b) if he won't listen, take two or three witnesses, and try to use group mediation, c) '"If he refuses to listen to them, tell it to the church;" (look now) and d) '"if he refuses to listen even to the church, then treat him like a pagan.'"(Matthew 18:15-17)
I found in those rare instances where I've ever seen church discipline exerted, that we've skipped step three. When it's ever done, you go to them one on one, you take two or three, then you go tell the Elders and the Elders might get up and say, "Don't have anything to do with them." It says, "Tell it to the church, and if he won't listen to them," see the picture I get from that is, the church (the members, Christians) says, "We've got a brother in trouble. He is deliberately spitting in the face of God. How about every one of you getting in touch with him this week and next week?" You talk about positive peer pressure, you talk about those people saying, "Brothers, we love you, we want you to come back." I've never in all my years been asked to do that, but that's what I read in Matthew 18. If he won't listen to them, then treat him like a pagan. Folks, sometimes in a body, amputation is necessary, but it is always the last resort.
4. Direct him or her to Jesus. "We proclaim him, admonishing and teaching everyone with all wisdom, so that we may present everyone perfect in Christ." (Colossians 1:28) Do you know that the goal of admonition is admonishment? It's not to make somebody tow the line to my expectations. Admonishment is simply encouraging one another to be like Jesus, helping steer us when we begin to get off course, steering us back to that goal of being Christ-like.
5. Encourage the one who responds. Maybe they respond from you just going one on one or, maybe it's after two or three times. I don't know, but encourage the one. In Corinth a brother was just living in open rebellion. He was in some kind of incestuous union. Paul said, "Don't tolerate that church, that's just dead wrong." (1 Corinthians 5) So, they exercised the spiritual discipline we talked about a moment ago. He responded by repenting. But some of the brothers and sisters were holding it against him, even after he repented. As a result Paul said, "Now about that brother, you ought to forgive and comfort him so that he will not be overwhelmed by excessive sorrow." (2 Corinthians 2:7) Make sure you understand that nobody's role is to be only an admonisher.
Among the spiritual gifts in Romans 12, it doesn't ever say the gift of admonishment. It's nobody's job just to go around and correct everybody they see. When somebody responds positively to loving correction, then encourage them and embrace them.
The command to admonish one another is the hardest one of all. It's difficult, risky, and costly, but the dividends are eternal. If we don't care enough to admonish, then we don't care enough. Paul said, "And I myself also am persuaded of you my brethren that you are also full of goodness, filled with knowledge, able also to admonish one another."
"I doubt any U.S. media will carry this, but many Christians in Egypt are in support of the army's crackdown (http://bbc.in/13kPXdw) on the Muslim Brotherhood and their supporters."The Coptic Orthodox Church has condemned the continued attacks on churches and Christian properties on Wednesday.Angry mobs attacked and torched tens of Christian properties including churches, monasteries, schools and shops, in a number of locations in Egypt including Alexandria, Suez, and a number of cities in Upper Egypt.In a statement, the church called on the Egyptian armed forces to help the police in maintaining security." (source: http://bit.ly/1cBPPup)Dummy John Kerry is out there calling the crackdown "deplorable" (http://bit.ly/13kZ1Pz), and all the usual know-nothings are propagating BS narratives as well. The fact of the matter is millions of Egyptians (including Christians: http://bit.ly/1dV3Gr4) poured into the streets to give the Egyptian army a "mandate" to handle terrorism and the Muslim Brotherhood. Now the army is taking care of business, and we should leave them alone to do so. Infidels everywhere on planet earth benefit from the Brotherhood taking an arse whippin' in Egypt."
Islam has the concept of  "jihad by birth rate" as seen in this tradition:
Narrated Ma'qil ibn Yasar:
A man came to the Prophet (peace_be_upon_him) andsaid: I have found a woman of rank and beauty, but she does notgive birth to children. Should I marry her? He said: No. He came again to him, but he prohibited him. He came to him third time, and he (the Prophet) said: Marry women who are loving and very prolific, for I shall OUTNUMBER the peoples by you . ( Sunan Abu Dawud , Book11, Number 2045 )
Related articles
Heat Issues? Loss of Heat? Thermostat acting up? Small Electric work needed? Worried that the cost is going to break your budget?
Call
Our Wives Are In Charge, Inc..
We will fix your problem without breaking your wallet!
Winter Hours: 3pm-Midnight, Monday through Friday, Saturday and Sunday 8am-Midnight
Service Call only $30. Unlike
ALL
the others, we bill by the
Half
hour, not the hour! You pay only for the service you actually need!
330-294-7055
Best Price in North East Ohio: $60 per hour / $30 per half hour plus the $30 service call charge.
Cash, Paypal and Good Check with ID only, and
See on Scoop.it – Truth Revealed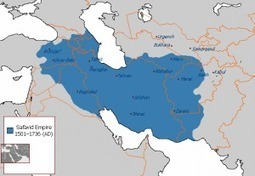 In an interview on Al-Jazeera this past May, the commander of the Free Syrian Army, Brig. Gen.
See on www.algemeiner.com
See on Scoop.it – Truth Revealed

The European Union in reneging on its plan to label Hezbollah a terrorist organization, diplomatic sources in Jerusalem have told Israel's Maariv newspaper.
See on www.algemeiner.com
See on Scoop.it – Truth Revealed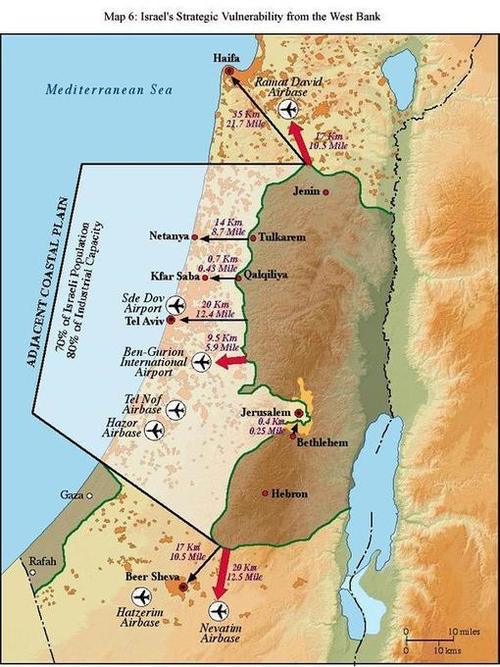 No army in the World will be able to defend "lesser Israel" with just kilometers between the sea and the enemy. The most insane word that has ever been invented in the Middle East, is the so-called…
See on ivarfjeld.com
Q5.32 Says allah commanded the Israelites that if they kill one person, it's as if they killed all mankind and if they save one person it's as if they saved all mankind.
Oddly enough, this quote doesn't come from the Hebrew scriptures; it comes from the Babylonian Talmud!!! So why is allah quoting Jewish commentaries instead of Jewish scripture? Is it because Muhammad was a false prophet who repeated stories he HEARD about Judaism/Christianity, and really had no clue WHAT he was quoting?
"For this reason was man created alone, to teach that whoever destroys a single life, it is as if he has destroyed an entire world; and whoever preserves a single life, it is as if he has saved an entire world" (Babylonian Talmud, Tractate Sanhedrin, Folio 37a).
See on Scoop.it – Truth Revealed

Imam Zaid Shakir, one of the founders of America's first Muslim college, preached in 1992 that a new Caliphate (an Islamic state ruling the world by Sharia) should be created that will wage jihad and "use…weaponry against the enemies of Islam," audio posted on YouTube on December 18 shows.
Shakir has become one of the most prominent leaders in the Muslim-American community. He speaks at the largest Islamic conferences and is one of the founders of Zaytuna, America's first Muslim college. His website says he is "amongst the most respected and influential Islamic scholars in the West."
See on www.clarionproject.org
See on Scoop.it – Truth Revealed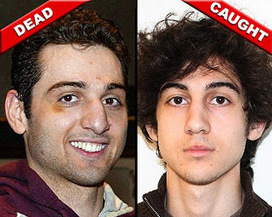 However because he lived among us and moved about without suspicion, Dzhokar was more dangerous than foreign terrorists. We at least try to detect foreign extremists coming to our shores. Sadly, we do not have enough police resources to watch every Muslim in our country. I do not know how many of these attacks we will certainly face in the future before we take the only action that we will definitely have to take: forbid any further visas for Muslims, and eventually the deportation of all devout Muslims.
See on tulisanmurtad.blogspot.com
See on Scoop.it – Truth Revealed

The Islam Bomb exploded in Boston this week, as it's exploded in countless cities across the world. The Islam bomb is always there, waiting for a Muslim to set it off, a Muslim with the will to kill, a Muslim who takes Islam seriously. As Daniel Greenfield puts it in The Point on Front Page Magazine, Islam is the Ultimate Sleeper Cell.
Muslims who keep telling me to read the Koran in order to better understand Islam: Reading it twice is 1 of the reasons I can't Stand Islam
All Muslims have Islam, Jihadists have Full Blown Islam
Insignificant fact: "Not all Muslims are terrorists." – Significant fact: ALL Muslims who model themselves after Mohammad are terrorists.
See on frontpagemag.com
See on Scoop.it – Truth Revealed


In 2003, Azzam Tamimi, a Hamas member from Hevron, delivered a sermon at the Great Mosque in Stockholm, expressing support for suicide attacks against Israeli civilians. Outside the mosque, militants distributed leaflets containing calls to "liquidate the Jews in Palestine in the name of Allah".
Ten years later, and Sweden, long famed as a shelter for U.S. draft resisters, Arab immigrants, political refugees and other exiles, has become one of the most anti-Semitic countries in the world.
A recent poll found that 68 percent of Swedes have a negative opinion of Israel. No other nation in the West has a higher anti-Semitic public opinion. Everyone is welcome today in Sweden, except the Jews.
See on www.israelnationalnews.com
See on Scoop.it – Truth Revealed

Bottom line, Beck said: "I need you to call your congressmen right now. There are congressmen who are aware of this, have seen the documentation — they need your support, they need your help…If we do not stand up, he is on a plane tomorrow or he is already gone."
"We demand answers from the Justice Department and this administration."
Beck proceeded to put the issue in a larger perspective, noting that multiple news outlets reported after 9/11 that prominent Saudis were allowed to leave the country, even as all flights were grounded.
"The Bush administration would later block the investigation into Saudi involvement into 9/11, even though 15 of the 19 hijackers were Saudis, and would eventually force the redaction of a 28-page chapter of the 9/11 Commission report regarding foreign, specifically Saudi, support for some of the Al-Qaeda hijackers," Beck said, noting that the questionable relationship between Saudi Arabia and the United States goes back further than the current administration.
But, he said, we have now taken that relationship to a whole new level. "On January 14, 2013 President Obama met with Saudi Minister of Interior," Beck remarked. "Two days later Janet Napolitano signed agreement with Saudi minister allowing 'trusted traveler' status on Saudi student visitors, meaning greatly reduced security checks and scrutiny."
"This is trusted traveler status that we don't give to some of our most trusted allies, and we gave it to Saudi Arabia last January?" Beck said. "So they can just walk into our country no questions asked?"
"There is a pattern," he said. "There is a relationship between the U.S. and Saudi Arabia the American public doesn't know about. The case of Abdul Rahman Ali Al-Harbi is only the latest example."
See on www.theblaze.com