The True History Palestine
In the 2nd century c.e., the last attempt of the Jews to achieve independence from the Roman Empire ended with the well-known event of Masada, that is historically documented and universally recognized as the fact that determined the Jewish Diaspora in a definitive way. The Land where these things happened was until then the province known as Judæa , and there is no mention of any place called "Palestine" before that time. The Roman emperor Hadrian was utterly upset with the Jewish Nation and wanted to erase the name of Israel and Judah from the face of the Earth, so that there would be no memory of the country that belonged to that rebel people. He decided to replace the denomination of that Roman province and resorted to ancient history in order to find a name that might appear appropriate, and found that an extinct people that was unknown in Roman times, called "Philistines", was once dwelling in that area and were enemies of the Israelites. Therefore, according to Latin spelling, he invented the new name: "Palæstina", a name that would be also hateful for the Jews as it reminded them their old foes. He did so with the explicit purpose of effacing any trace of Jewish history. Ancient Romans, as well as modern Palestinians, have fulfilled the Hebrew Scriptures Prophecy that declares: "They lay crafty plans against Your People… they say: 'come, let us wipe them out as a nation; let the name of Israel be remembered no more'." – Tehilim 83:3-4 (Psalm 83:3-4). They failed, as Israel is still alive. Any honest person would recognize that there is no mention of the name Palestina in history before the Romans renamed the province of Judea, that such name does not occur in any ancient document, is not written in the Bible, neither in the Hebrew Scriptures nor in the Christian Testament, not even in Assyrian, Persian, Macedonian, Ptolemaic, Seleucian or other Greek sources, and that not any "Palestinian" people has ever been mentioned, not even by the Romans that invented the term. If "Palestinians" allegedly are the historic inhabitants of the Holy Land, why did they not fight for independence from Roman occupation as Jews did? How is it possible that not a single Palestinian leader heading for a revolt against the Roman invaders is mentioned in any historic record? Why there is not any Palestinian rebel group mentioned, as for example the Jewish Zealots? Why every historic document mentions the Jews as the native inhabitants, and the Greeks, Romans and others as foreigners dwelling in Judea, but not any Palestinian people, neither as native nor as foreigner? What is more, there is no reference to any Palestinian people in the qur'an (koran), although muslims claim that their prophet was once in Jerusalem (an event that is not mentioned in the koran either). It appears evident that he did not meet any Palestinian in his whole life, nor his successors did either. Caliph Salahuddin al-Ayyub (Saladin), knew the Jews and kindly invited them to settle in Jerusalem, that he recognized as their Homeland, but he did not know any Palestinian… To claim that Palestinians are the original people of Eretz Yisrael is not only against secular history but also against Islamic history!
The name "Falastin" that Arabs today use for "Palestine" is not an Arabic name, but adopted and adapted from the Latin Palæstina . How can an Arab people have a western name instead of one in their own language? Because the use of the term "Palestinian" for an Arab group is only a modern political creation without any historic or ethnic grounds, and did not indicate any people before 1967. An Arab writer and journalist declared:
"There has never been a land known as Palestine governed by Palestinians. Palestinians are Arabs, indistinguishable from Jordanians (another recent invention), Syrians, Iraqis, etc. Keep in mind that the Arabs control 99.9 percent of the Middle East lands. Israel represents one-tenth of one percent of the landmass. But that's too much for the Arabs. They want it all. And that is ultimately what the fighting in Israel is about today… No matter how many land concessions the Israelis make, it will never be enough".
– Joseph Farah, "Myths of the Middle East" –
Let us hear what other Arabs have said:
"There is no such country as Palestine. 'Palestine' is a term the Zionists invented. There is no Palestine in the Bible. Our country was for centuries part of Syria. 'Palestine' is alien to us. It is the Zionists who introduced it".
– Auni Bey Abdul-Hadi, Syrian Arab leader to British Peel Commission, 1937 –
"There is no such thing as Palestine in history, absolutely not".
– Professor Philip Hitti, Arab historian, 1946 –
"It is common knowledge that Palestine is nothing but Southern Syria".
– Representant of Saudi Arabia at the United Nations, 1956 –
Concerning the Holy Land, the chairman of the Syrian Delegation at the Paris Peace Conference in February 1919 stated:
"The only Arab domination since the Conquest in 635 c.e. hardly lasted, as such, 22 years".
The preceding declarations by Arab politicians have been done before 1967, as they had not the slightest knowledge of the existence of any Palestinian people. How and when did they change their mind and decided that such people existed? When the State of Israel was reborn in 1948 c.e., the "Palestinians" did not exist yet, the Arabs had still not discovered that "ancient" people. They were too busy with the purpose of annihilating the new Sovereign State and did not intend to create any Palestinian entity, but only to distribute the land among the already existing Arab states. They were defeated. They attempted again to destroy Israel in 1967, and were humiliated in only six days, in which they lost the lands that they had usurped in 1948. In those 19 years of Arab occupation of Jerusalem, Judea, Samaria and the Gaza Strip, neither Jordan nor Egypt suggested to create a "Palestinian" state, since the still non-existing Palestinians would have never claimed their alleged right to have their own state… Paradoxically, during the British Mandate, it was not any Arab group but the Jews that were known as "Palestinians"!
What other Arabs declared after the Six-Day War:
"There are no differences between Jordanians, Palestinians, Syrians and Lebanese. We are all part of one nation. It is only for political reasons that we carefully underline our Palestinian identity… yes, the existence of a separate Palestinian identity serves only tactical purposes. The founding of a Palestinian state is a new tool in the continuing battle against Israel".
– Zuhair Muhsin, military commander of the PLO and member of the PLO Executive Council –
"You do not represent Palestine as much as we do. Never forget this one point: There is no such thing as a Palestinian people, there is no Palestinian entity, there is only Syria. You are an integral part of the Syrian people, Palestine is an integral part of Syria. Therefore it is we, the Syrian authorities, who are the true representatives of the Palestinian people".
– Syrian dictator Hafez Assad to the PLO leader Yassir Arafat –
"As I lived in Palestine, everyone I knew could trace their heritage back to the original country their great grandparents came from. Everyone knew their origin was not from the Canaanites, but ironically, this is the kind of stuff our education in the Middle East included. The fact is that today's Palestinians are immigrants from the surrounding nations! I grew up well knowing the history and origins of today's Palestinians as being from Yemen, Saudi Arabia, Morocco, Christians from Greece, muslim Sherkas from Russia, muslims from Bosnia, and the Jordanians next door. My grandfather, who was a dignitary in Bethlehem, almost lost his life by Abdul Qader Al-Husseni (the leader of the Palestinian revolution) after being accused of selling land to Jews. He used to tell us that his village Beit Sahur (The Shepherds Fields) in Bethlehem County was empty before his father settled in the area with six other families. The town has now grown to 30,000 inhabitants".
– Walid Shoebat, an "ex-Palestinian" Arab –
How long do "Palestinians" live in "Palestine"?
According to the United Nations weird standards, any person that spent TWO YEARS (!!!) in "Palestine" before 1948, with or without proof, is a "Palestinian", as well as all the descendants of that person. Indeed, the PLO leaders eagerly demand the "right" of all Palestinians to come back to the land that they occupied before June 1967 c.e., but utterly reject to return back to the land where they lived only 50 years before, namely, in 1917 c.e. Why? Because if they agree to do so, they have to settle back in Iraq, Syria, Arabia, Libya, Egypt… and only a handful Arabs would remain in Israel (by Israel is intended the whole Land between the Yarden River and the Mediterranean Sea, plus the Golan region). It is thoroughly documented that the first inhabitants of Eretz Yisrael after some centuries were the Jewish pioneers, and not the Arabs so-called Palestinians. Some eyewitnesses have written their memories about the Land before the Jewish immigration:
"There is not a solitary village throughout its whole extent (valley of Jezreel, Galilea); not for thirty miles in either direction… One may ride ten miles hereabouts and not see ten human beings. For the sort of solitude to make one dreary, come to Galilee… Nazareth is forlorn… Jericho lies a mouldering ruin… Bethlehem and Bethany, in their poverty and humiliation… untenanted by any living creature… A desolate country whose soil is rich enough, but is given over wholly to weeds… a silent, mournful expanse… a desolation… We never saw a human being on the whole route… Hardly a tree or shrub anywhere. Even the olive tree and the cactus, those fast friends of a worthless soil had almost deserted the country… Palestine sits in sackcloth and ashes… desolate and unlovely…".
– Mark Twain, "The Innocents Abroad", 1867 –
Where had the Palestinians been hidden that Mark Twain did not see them? Where was that "ancient" people in the mid XIX century c.e.? Of course, modern biased Arab politicians try to discredit Mark Twain and insult and blame him of racism. Yet, it seems that there were other people that did not achieve in recognizing a single Palestinian in those times and earlier:
"In 1590 a 'simple English visitor' to Jerusalem wrote: 'Nothing there is to bescene but a little of the old walls, which is yet remayning and all the rest is grasse, mosse and weedes much like to a piece of rank or moist grounde'.".
– Gunner Edward Webbe, Palestine Exploration Fund,
Quarterly Statement, p. 86; de Haas, History, p. 338 –
"The land in Palestine is lacking in people to till its fertile soil".
– British archaeologist Thomas Shaw, mid-1700s –
"Palestine is a ruined and desolate land".
– Count Constantine François Volney, XVIII century French author and historian –
"The Arabs themselves cannot be considered but temporary residents. They pitched their tents in its grazing fields or built their places of refuge in its ruined cities. They created nothing in it. Since they were strangers to the land, they never became its masters. The desert wind that brought them hither could one day carry them away without their leaving behind them any sign of their passage through it".
– Comments by Christians concerning the Arabs in Palestine in the 1800s –
"Then we entered the hill district, and our path lay through the clattering bed of an ancient stream, whose brawling waters have rolled away into the past, along with the fierce and turbulent race who once inhabited these savage hills. There may have been cultivation here two thousand years ago. The mountains, or huge stony mounds environing this rough path, have level ridges all the way up to their summits; on these parallel ledges there is still some verdure and soil: when water flowed here, and the country was thronged with that extraordinary population, which, according to the Sacred Histories, was crowded into the region, these mountain steps may have been gardens and vineyards, such as we see now thriving along the hills of the Rhine. Now the district is quite deserted, and you ride among what seem to be so many petrified waterfalls. We saw no animals moving among the stony brakes; scarcely even a dozen little birds in the whole course of the ride".
– William Thackeray in "From Jaffa To Jerusalem", 1844 –
"The country is in a considerable degree empty of inhabitants and therefore its greatest need is of a body of population".
– James Finn, British Consul in 1857 –
"There are many proofs, such as ancient ruins, broken aqueducts, and remains of old roads, which show that it has not always been so desolate as it seems now. In the portion of the plain between Mount Carmel and Jaffa one sees but rarely a village or other sights of human life. There are some rude mills here which are turned by the stream. A ride of half an hour more brought us to the ruins of the ancient city of Cæsarea, once a city of two hundred thousand inhabitants, and the Roman capital of Palestine, but now entirely deserted. As the sun was setting we gazed upon the desolate harbor, once filled with ships, and looked over the sea in vain for a single sail. In this once crowded mart, filled with the din of traffic, there was the silence of the desert. After our dinner we gathered in our tent as usual to talk over the incidents of the day, or the history of the locality. Yet it was sad, as I laid upon my couch at night, to listen to the moaning of the waves and to think of the desolation around us".
– B. W. Johnson, in "Young Folks in Bible Lands": Chapter IV, 1892 –
"The area was underpopulated and remained economically stagnant until the arrival of the first Zionist pioneers in the 1880's, who came to rebuild the Jewish land. The country had remained "The Holy Land" in the religious and historic consciousness of mankind, which associated it with the Bible and the history of the Jewish people. Jewish development of the country also attracted large numbers of other immigrants – both Jewish and Arab. The road leading from Gaza to the north was only a summer track suitable for transport by camels and carts… Houses were all of mud. No windows were anywhere to be seen… The plows used were of wood… The yields were very poor… The sanitary conditions in the village [Yabna] were horrible… Schools did not exist… The rate of infant mortality was very high… The western part, toward the sea, was almost a desert… The villages in this area were few and thinly populated. Many ruins of villages were scattered over the area, as owing to the prevalence of malaria, many villages were deserted by their inhabitants".
– The report of the British Royal Commission, 1913 –
The list of travellers and pilgrims throughout the XVI to the XIX centuries c.e. that give a similar description of the Holy Land is quite longer, including Alphonse de Lamartine, Sir George Gawler, Sir George Adam Smith, Siebald Rieter, priest Michael Nuad, Martin Kabatnik, Arnold Van Harff, Johann Tucker, Felix Fabri, Edward Robinson and others. All of them found the land almost empty, except for Jewish communities in Jerusalem, Shechem, Hevron, Haifa, Safed, Irsuf, Cæsarea, Gaza, Ramleh, Acre, Sidon, Tzur, El Arish, and some towns in Galilee: Ein Zeitim, Pekiin, Biria, Kfar Alma, Kfar Hanania, Kfar Kana and Kfar Yassif. Even Napoleon I Bonaparte, having seen the need that the Holy Land would be populated, had in mind to enable a mass return of Jews from Europe to settle in the country that he recognized as theirs' – evidently, he did not see any "Palestinian" claiming historical rights over the Holy Land, whose few inhabitants were mainly Jews.
Besides them, many Arab sources confirm the fact that the Holy Land was still Jewish by population and culture in spite of the Diaspora:
·In 985 c.e. the Arab writer Muqaddasi complained that in Jerusalem the large majority of the population were Jewish, and said that "the mosque is empty of worshippers…" .
·Ibn Khaldun, one of the most creditable Arab historians, in 1377 c.e. wrote:
"Jewish sovereignty in the Land of Israel extended over 1400 years… It was the Jews who implanted the culture and customs of the permanent settlement".
After 300 years of Arab rule in the Holy Land, Ibn Khaldun attested that Jewish culture and traditions were still dominant. By that time there was still no evidence of "Palestinian" roots or culture .
·The historian James Parker wrote: "During the first century after the Arab conquest [670-740 c.e.], the caliph and governors of Syria and the [Holy] Land ruled entirely over Christian and Jewish subjects. Apart from the Bedouin in the earliest days, the only Arabs west of the Jordan were the garrisons".
Even though the Arabs ruled the Land from 640 c.e. to 1099 c.e., they never became the majority of the population. Most of the inhabitants were Christians (Assyrian and Armenian) and Jews.
If the historic documents, comments written by eyewitnesses and declarations by the most authoritative Arab scholars are still not enough, let us quote the most important source for muslim Arabs:
"And thereafter We [Allah] said to the Children of Israel: 'Dwell securely in the Promised Land. And when the last warning will come to pass, we will gather you together in a mingled crowd'.".
– Qur'an 17:104 –
Any sincere muslim must recognize the Land they call "Palestine" as the Jewish Homeland, according to the book considered by muslims to be the most sacred word and Allah's ultimate revelation.
Related articles
No failure so tragic than an idea that never should have been that seeks to replace a Reality and idea thats already succeeded, especially that which is exploited by those who lead.
–  Paul Marcel-Rene 11/22/12
When I wrote this original statement, I was referring to the tragic idea of a "palestinian" state besides Jordan (which already was established as a state of palestinians) that never should have been and that has led to countless deaths due to the exploitation of the displaced arabs erroneous classified as palestinians by their leaders, that seeks to replace the idea and reality of the State of Israel.
See on Scoop.it – Truth Revealed

Take a close look at this PRESENT DAY MAP of the Middle East in which you can see that 22 Arab and/or Muslim [Iran is not considered Arab] nations completely engulf Israel. If someone can explain to me how "expansionist Israel" has "taken over" the Middle East, please email me! The Arab countries occupy 640 times the land mass as does Israel and outnumber the Jews of Israel by nearly fifty to one. So much for Arab propaganda!
See on www.masada2000.org
More Jewish blood libel from Muslim media: Photos of Syrian Massacres Recycled as Gaza Atrocities
It's Goebbels one better. Unlike the Muslim world, the Nazi propaganda war machine didn't have a supplicant world media eager to advance their monstrous blood libels.
Yet another fake "Gaza" photo has incited a flurry of comments on Facebook against Israel during the fifth day of Israel's Pillar of Defense operation in the Hamas-controlled Gaza Strip. An Arab news site called Alarab Net released the photo, which shows a family who was allegedly 'massacred' in Gaza on its Facebook page on Sunday, November 18.
The caption in Arabic roughly translates into English as "martyred massacred family in Gaza shortly before…"Thanks to Tazpit News Agency's investigative work, it was found that the photo had been originally published on a news site based in Dubai, United Arab Emirates called Moheet one month earlier on October 19. On the Moheet website, the photo was titled "Syria killed 122 Friday…Assad Used Cluster Bombs."
_
See on Scoop.it – Truth Revealed

Israel Defense Forces' The Israeli Experience: Life Under Fire set…
See on www.flickr.com
See on Scoop.it – Truth Revealed


As you no doubt know, yesterday Israel launched Operation Pillar of Defense — a purely defensive operation designed to stop rocket fire from Gaza into southern Israel. And as you also know, too many voices in the media and across the country are focusing on Israel's strikes while ignoring the context which necessitated them. This means that all of us must now become Israel's ambassadors and explain to our family, friends and neighbors why Israel has the right — and the responsibility — to defend its citizens.
Israel needs you. And you need the facts:
• In the week preceding the launch of yesterday's operation, over 120 missile were fired from Gaza into southern Israel.
• Since the beginning of 2012, over 760 rockets have been launched from Gaza into Israel's southern communities.
• Since Israel launched this operation yesterday, an additional 245 rockets have been fired into Israel, killing three Israelis and injuring many more.
• These rockets target Israeli civilians, and have forced over one million Israelis into bomb shelters.
• In recent years, Hamas has acquired an arsenal of long range Fajr-5 missiles from Iran capable of hitting Tel Aviv and now two rockets have landed in the outskirts of Tel Aviv.
• Operation Pillar of Defense is a limited operation targeting Hamas' missile stockpiles and the Hamas terrorists responsible for firing them.
Every nation on earth has the right to defend its citizens from attacks. Most nations would have taken action after one or two missiles were fired into their territory. Israel has once again exercised enormous restraint and waited until over 760 rockets had been fired into its territory before launching Operation Pillar of Defense.
As always, Israel is targeting Hamas' missiles and the terrorists who fire them while taking every reasonable precaution to avoid harming Palestinian civilians. By contrast, Hamas and its allies are specifically targeting Israeli civilians, while hiding behind Palestinian civilians. There is no moral equivalence in this fight.
Related articles
See on Scoop.it – Truth Revealed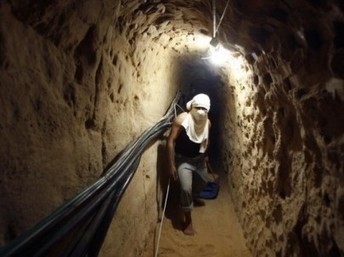 Egyptian security sources reported that the army and the police, operating against criminal armed groups in Sinai, will start in the coming days, a large operation that is meant at resuming the demolition of border tunnels with Gaza.
See on www.imemc.org
See on Scoop.it – Truth Revealed

As a jihadist, I really want to thank you for your $1.5-billion support for the Muslim Brotherhood, a group that vows to destroy Israel, exterminate all Jews, and infiltrate the United States and conquer her from within.
See on tulisanmurtad.blogspot.fr
http://downloads.cbn.com/cbnnewsplayer/cbnplayer.swf?aid=20838
Many analysts believe that the radical organization known as the Muslim Brotherhood will gain great influence with a change of government in Egypt.
A closer examination of the secretive group provides insight as to why its possible climb to power has Western observers so uneasy.
Before Osama bin Laden formed al Qaeda, he belonged to the Muslim Brotherhood. So did his top deputy, Ayman al-Zawahiri and the 9/11 mastermind Khalid Sheikh Mohammed.
In addition, the terrorist group Hamas identifies itself as the Muslim Brotherhood's Palestinian branch.
Why are there so many jihadists drawn to the Brotherhood? The group's official motto may tell the story.
It reads:
* Allah is our objective.
* The prophet is our leader.
* Qur'an is our law.
* Jihad is our way.
* Dying in the way of Allah is our highest hope.
The Brotherhood was founded in 1928 in Egypt, with the goal of spreading Islamic Sharia law worldwide and uniting all Muslim nations into one Islamic super state. It was eventually banned in Egypt, but for the past several decades has worked behind the scenes to the point where it's now considered the most influential Islamist organization in the world — with chapters in more than 100 countries.
"It has been repressed in Egypt and in many other countries where the Brotherhood has affiliates and entities," said retired U.S. Army Lieutenant Colonel Joseph Myers, who has called the Brotherhood an "insurgency movement."
"The state security services work against them because they are a subversive insurgent organization and they conduct terrorist acts and have been involved in violence as well," Myers told CBN News. "Seeking to overthrow and change the governments where they're represented."
Although the group has been severely repressed in Egypt for years, it represents that country's most organized and powerful opposition force.
Former FBI Special Agent John Guandolo told CBN News the United States must become more aware of the Brotherhood's growing influence.
"Here in the United States, virtually every prominent Islamic organization is controlled and led by the Muslim Brotherhood," said Gunadolo. "Why this is key, is because they see that they are going to destroy our Western civilization from within."
The Brotherhood's immediate goal, though, is an Islamic state in Egypt — and an end to that country's peace treaty with Israel.
To better classify postings, I have added to sub-categories under the "Understanding Islam" category.
Islamorealism – which I am defining is exposing the truth rather than the whitewashed / watered down Islam presents to the West.  This includes the false translation of the qu'ran and / or the hadiths of Islam.  It includes exposing the lies / Taqyiaa of Islamic groups such as the terrorist Muslim Brotherhood, terrorist Council on American–Islamic Relations (CAIR), terrorist Hamas, etc.
Christianphobia – exposing the always failed attempts to discredit the Holy Word of God, the Holy Bible and / or of the Son of God Jesus.  (And the always failed attempts, ad nauseum to show that the false prophet of Islam, Mohammad, is in the Holy Bible.)
I also changed "Introduction" category, which was a default category, to "Pending Classification".  These are scoop.it posts or other posts that I've not yet put into the proper category.
See on Scoop.it – Truth Revealed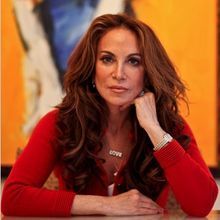 Here is the video of my interview with Erin Burnett on CNN earlier. The video cuts off at the end of the description of the ADL. Here is a transcript of the portion that CNN didn't run.
See on atlasshrugs2000.typepad.com
See on Scoop.it – Islam Revealed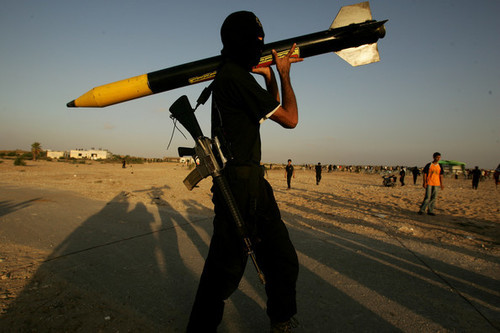 Iran is working at speed to give the Jihad Islami, its radical Palestinian arm in the Gaza Strip, a strong military edge over the ruling Hamas which it no longer trusts, DEBKAfile's exclusive military sources report. Tehran is motivated by two objectives:
1. Because of its growing distance from the Assad regime in Syria, Hamas can no longer be relied on to support the Islamic Republic's cause and strike Israel or US Middle East targets if the latter go to war on Iran's nuclear program.
One of Tehran's top strategic priorities now is therefore to set Jihad Islami up as the spearhead of a potential attack on Israel instead of Hamas from the Gaza Strip and its Mediterranean coast.
2. Partly also as a rejoinder to the Qatari and Saudi arms shipments channeled to the Syrian rebels through Turkey, Iran is matching the level and quality of those arms deliveries by its own consignments through Sinai or by sea to the Gaza Strip and the Palestinian extremist group continue reading
Fatwa On Islam
See on atimetobetray.com
See on Scoop.it – Islam Revealed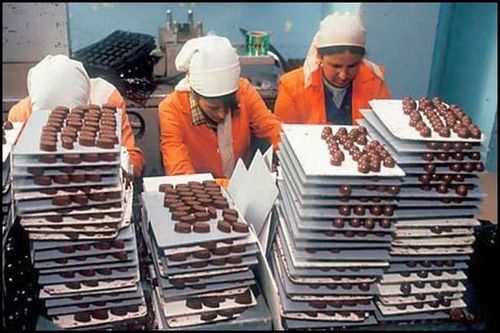 Israel is Becoming Biggest Employer of 'Palestinians'- Job Creation Money Stolen by PLO…
See on vinienco.com
As discussed on Facebook:
Related articles
See on Scoop.it – Islam Revealed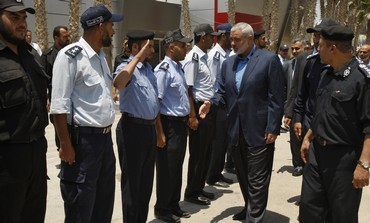 (JPost) – Hamas Prime Minister Ismail Haniyeh met Egyptian President Mohamed Mursi on Thursday in an official visit that signaled a big shift in Cairo's stance toward the Hamas movement after the election of a Muslim Brotherhood head of state in Egypt.
A Palestinian official said the head of Egyptian intelligence had promised measures to increase the flow of fuel supplied by Qatar to Gaza via Egypt and needed to ease the small Palestinian territory's power shortages.
But there was no immediate sign that Cairo was ready to open up its border with Gaza to the extent sought by Hamas, something analysts partly attributed to the influence still wielded by the Hosni Mubarak-era security establishment.
"Mursi's heart is with Hamas but his mind is elsewhere," said Hany al-Masri, a Palestinian political commentator. "He will give them as much as he can but he won't be able to give them much because his powers are restricted," he said.
Mursi's victory was celebrated in Gaza as a turning point for a territory whose economy has been affected by a blockade imposed by Israel and in which Egypt took part by stopping everything but a trickle of people from crossing the border.
Mursi's spokesman said the meeting had touched on subjects including "lifting the siege and the suffering of the people in Gaza" and reconciliation with the Ramallah-based Palestinian Authority, led by Mahmoud Abbas.
Sworn in on June 30, Mursi is trying to stamp his authority on an Egyptian state still influenced to a large degree by a council of military generals led by Field Marshal Hussein Tantawi, Mubarak's defense minister for two decades.
Mursi, Haniyeh share Ramadan meal
Mubarak had regarded Gaza's Islamist rulers with suspicion bordering on outright hostility reflecting his enmity towards the Brotherhood, the ideological parent of Hamas that was outlawed for decades in Egypt until last year's uprising.
Mubarak never recognized the Hamas administration which has governed Gaza since 2007, when its forces defeated Abbas' Palestinian Authority. Earlier this month, Mursi received both Abbas and Khaled Mashaal, the Hamas leader in exile.
On Thursday, Haniyeh and Mursi shared a Ramadan iftar – the meal with which Muslims break their fast during the holy Islamic fasting month. Earlier, Haniyeh had met chief of intelligence Murad Muwafi, reflecting the role still played by the Egyptian security establishment in managing Palestinian affairs.
The Egyptians said the quantity of fuel supplied via Egypt to Gaza would be more than doubled next week, a Palestinian official familiar with the talks told Reuters.
The fuel supplied by Qatar goes from Egypt into Israel, from where it passes through a crossing into Gaza in accordance with the existing arrangements on how goods pass into the territory that was captured by Israel from Egypt in the 1967 Six-Day War.
Israel withdrew all its settlers and soldiers from Gaza in 2005.
Earlier this year, Brotherhood officials had lobbied for the fuel to be sent straight across Egypt's border with Gaza – a move sought by Hamas and which would have marked a major step towards opening the border to trade and commerce.
In another apparent gesture triggered by Mursi's election victory, Egypt is to ease restrictions on Palestinians traveling through Egyptian territory on their way in and out of Gaza, Egyptian border officials said this week.
A diplomat familiar with Cairo's policies on Gaza did not expect Mursi to open Rafah to trade. But all else could be discussed, he said, including "improving conditions at crossings and increasing the number of passengers and Egyptian aid."
Related
(Video) Backing up Bachmann & Beck (Video) Egyptian activist compares MB to Nazis
Israel perturbed by Obama's outreach to Mursi MB: Slapping, Stabbing, & Slaying for Sharia Obama invites Egypt's Islamist leader to U.S. Dealing with Islamic groups new normal Hamas PM to meet Islamist President of Egypt Egypt: Islamists debate role of Sharia in constitution Sec. Clinton Gave Hundreds of Millions to MB Al-Qaeda Muslim Brotherhood Coalition  MB Preaching Destruction of Israel After Election Allen West: Arab Spring is Islamic Nightmare Christians Should "Convert, Pay Tribute, or Leave," Brotherhood Promises Islamic Law in Egypt Female Genital Mutilation: MB's Gift to Women MB Goals: Application of Sharia & Caliphate
Fatwa On Islam
See on www.jpost.com
Related articles
Muslim Opinion Polls
A "Tiny Minority of Extremists"?
"Strive hard against the unbelievers and the hypocrites and be
unyielding to them; and their abode is hell, and evil is their destination."
Quran 9:73
Have you heard that Islam is a peaceful religion because most Muslims live peacefully and that only a "tiny minority of extremists" practice violence? That's like saying that White supremacy must be perfectly fine since only a tiny minority of racists ever hurt anyone. Neither does it explain why religious violence is largely endemic to Islam, despite the tremendous persecution of religious minorities in Muslim countries.
In truth, even a tiny minority of "1%" of Muslims worldwide translates to 15 million believers – which is hardly an insignificant number. However, the "minority" of Muslims who approve of terrorists, their goals, or their means of achieving them is much greater than this. In fact, it isn't even a true minority in some cases, depending on how goals and targets are defined.
The following polls convey what Muslims say are their attitudes toward terrorism, al-Qaeda, Osama bin Laden, the 9/11 attacks, violence in defense of Islam, Sharia, honor killings, and matters concerning assimilation in Western society. The results are all the more astonishing because most of the polls were conducted by organizations with an obvious interest in "discovering" agreeable statistics that downplay any cause for concern.
(These have been compiled over the years, so not all links remain active. We will continue adding to this).
Terrorism
ICM Poll: 20% of British Muslims sympathize with 7/7 bombers
http://www.telegraph.co.uk/news/uknews/1510866/Poll-reveals-40pc-of-Muslims-want-sharia-law-in-UK.html
NOP Research: 1 in 4 British Muslims say 7/7 bombings were justified
http://www.cbsnews.com/stories/2006/08/14/opinion/main1893879.shtml&date=2011-04-06
http://www.webcitation.org/5xkMGAEvY
People-Press: 31% of Turks support suicide attacks against Westerners in Iraq.
http://people-press.org/report/206/a-year-after-iraq-war
YNet: One third of Palestinians (32%) supported the slaughter of a Jewish family, including the children:
http://pajamasmedia.com/tatler/2011/04/06/32-of-palestinians-support-infanticide/
http://www.ynetnews.com/articles/0,7340,L-4053251,00.html
World Public Opinion: 61% of Egyptians approve of attacks on Americans
32% of Indonesians approve of attacks on Americans
41% of Pakistanis approve of attacks on Americans
38% of Moroccans approve of attacks on Americans
83% of Palestinians approve of some or most groups that attack Americans (only 14% oppose)
62% of Jordanians approve of some or most groups that attack Americans (21% oppose)
42% of Turks approve of some or most groups that attack Americans (45% oppose)
A minority of Muslims disagreed entirely with terror attacks on Americans:
(Egypt 34%; Indonesia 45%; Pakistan 33%)
About half of those opposed to attacking Americans were sympathetic with al-Qaeda's attitude toward the U.S.
http://www.worldpublicopinion.org/pipa/pdf/feb09/STARTII_Feb09_rpt.pdf
Pew Research (2010): 55% of Jordanians have a positive view of Hezbollah
30% of Egyptians have a positive view of Hezbollah
45% of Nigerian Muslims have a positive view of Hezbollah (26% negative)
43% of Indonesians have a positive view of Hezbollah (30% negative)
http://pewglobal.org/2010/12/02/muslims-around-the-world-divided-on-hamas-and-hezbollah/
Pew Research (2010): 60% of Jordanians have a positive view of Hamas (34% negative).
49% of Egyptians have a positive view of Hamas (48% negative)
49% of Nigerian Muslims have a positive view of Hamas (25% negative)
39% of Indonesians have a positive view of Hamas (33% negative)
http://pewglobal.org/2010/12/02/muslims-around-the-world-divided-on-hamas-and-hezbollah/
Pew Research (2010): 15% of Indonesians believe suicide bombings are often or sometimes justified.
34% of Nigerian Muslims believe suicide bombings are often or sometimes justified.
http://pewglobal.org/2010/12/02/muslims-around-the-world-divided-on-hamas-and-hezbollah/
Populus Poll (2006): 12% of young Muslims in Britain (and 12% overall) believe that suicide attacks against civilians in Britain can be justified. 1 in 4 support suicide attacks against British troops.
http://www.populuslimited.com/pdf/2006_02_07_times.pdf
http://www.danielpipes.org/blog/2005/07/more-survey-research-from-a-british-islamist
Pew Research (2007): 26% of younger Muslims in America believe suicide bombings are justified.
35% of young Muslims in Britain believe suicide bombings are justified (24% overall).
42% of young Muslims in France believe suicide bombings are justified (35% overall).
22% of young Muslims in Germany believe suicide bombings are justified.(13% overall).
29% of young Muslims in Spain believe suicide bombings are justified.(25% overall).
http://pewresearch.org/assets/pdf/muslim-americans.pdf#page=60
Pew Research (2011): 8% of Muslims in America believe suicide bombings are often or sometimes justified (81% never).
28% of Egyptian Muslims believe suicide bombings are often or sometimes justified (38% never).
http://www.people-press.org/2011/08/30/muslim-americans-no-signs-of-growth-in-alienation-or-support-for-extremism/
Pew Research (2007): Muslim-Americans who identify more strongly with their religion are three times more likely to feel that suicide bombings are justified
http://pewresearch.org/assets/pdf/muslim-americans.pdf#page=60
ICM: 5% of Muslims in Britain tell pollsters they would not report a planned Islamic terror attack to authorities.
27% do not support the deportation of Islamic extremists preaching violence and hate.
http://www.scotsman.com/?id=1956912005
http://www.danielpipes.org/blog/2005/07/more-survey-research-from-a-british-islamist.html
Federation of Student Islamic Societies: About 1 in 5 Muslim students in Britain (18%) would not report a fellow Muslim planning a terror attack.
http://www.fosis.org.uk/sac/FullReport.pdf
http://www.danielpipes.org/blog/2005/07/more-survey-research-from-a-british-islamist
ICM Poll: 25% of British Muslims disagree that a Muslim has an obligation to report terrorists to police.
http://www.icmresearch.co.uk/reviews/2004/Guardian%20Muslims%20Poll%20Nov%2004/Guardian%20Muslims%20Nov04.asp
http://www.danielpipes.org/blog/2005/07/more-survey-research-from-a-british-islamist
Populus Poll (2006): 16% of British Muslims believe suicide attacks against Israelis are justified.
37% believe Jews in Britain are a "legitimate target".
http://www.populuslimited.com/pdf/2006_02_07_times.pdf
http://www.danielpipes.org/blog/2005/07/more-survey-research-from-a-british-islamist
See also: http://wikiislam.net/wiki/Muslim_Statistics_(Terrorism) for further statistics on Islamic terror.
what does not surprise me is that these fools have created many societies that are crumbling. now include the many who have emigrated to far & distant lands, never to mix with different cultures. it helps to blame america & israel for the world's problems, including their own. the results are the facts on the ground & the ever increasing deaths from around the muslim world. Mohammed must be proud — at Wadi Al Joz.
Poll reveals 40pc of Muslims want sharia law in UK – Telegraph
Four out of 10 British Muslims want sharia law introduced into parts of the country, a new survey reveals.
Related articles