Islam has the concept of  "jihad by birth rate" as seen in this tradition:
Narrated Ma'qil ibn Yasar:
A man came to the Prophet (peace_be_upon_him) andsaid: I have found a woman of rank and beauty, but she does notgive birth to children. Should I marry her? He said: No. He came again to him, but he prohibited him. He came to him third time, and he (the Prophet) said: Marry women who are loving and very prolific, for I shall OUTNUMBER the peoples by you . ( Sunan Abu Dawud , Book11, Number 2045 )
Related articles
See on Scoop.it – Truth Revealed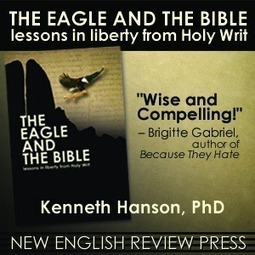 Unfortunately the Koran instructs Muslims to believe that Mohammad was the Messenger of Allah, and the final prophet. Koran verse 033.040 YUSUFALI: Muhamm…
See on loganswarning.com
Related articles
See on Scoop.it – Islam Revealed


For me it's fear, not hatred, confesses Chris McEvoy.
See on www.women24.com
Related articles