13 STRANGE RULES OF ISLAM

Many Westernized people outside the Arab world are drawn to what they perceive as the simplicity, peace, and reasonableness of Islam. However, before you accept Islam at face value or consider converting, it is important to understand that conversion to Islam demands that you follow the Qur'an (scripture), the hadith (oral teachings of Muhammad), and the sunna (actions of Muhammad). Many of these teachings make no sense to Westerners. In fact, if you asked the average Muslim why Muhammad set some of these rules, they would not know either. After all, Muslims are taught never to question the infallible word of Allah and his Prophet (Qur'an 5:101).

Considering that conversion to Islam is final, with death being the penalty for abandoning Islam (Bukhari, Vol. 4, Number 260), perhaps the dog-lovers, modern women, and reasonable minded among us should consider these strange, but mandatory, rules:

Islam makes it a sin to pluck your eyebrows.
Q Bukhari, Vol. 7, Number 815

Muslims are not allowed to have pictures in their homes.
Q Bukhari, Vol. 7, Number 844

If a Muslim wife refuses to wear the veil, others will regard her as her husband's slave, not a wife.
Q Bukhari, Vol. 7, Number 22

Unmarried people who have sex are to be whipped 100 lashes and sent into exile for one year.
Q Bukhari, Vol. 3, Number 817

Although Islam teaches getting into heaven is a matter of having your good deeds outweigh your bad deeds, there are certain things that guarantee heaven: memorizing the 99 names of Allah, having 2 of your children die before you in jihad, and killing someone who does not believe in Islam.
Q Bukhari, Vol. 3, Number 894. Bukhari, Vol. 2, Number 341. Bukhari, Vol. 1, Number 35

Allah encourages lying to non-believers to keep the peace or to overpower them.
Q Bukhari, Vol. 3, Number 857

Allah forbids women from wearing wigs or hair extensions.
Q Bukhari, Vol. 7, Number 133

Muslims are not allowed to wear the color yellow.
Q Muslim, Book 24, Number 5173

Yawning is from Satan and to be avoided at all costs.
Q Bukhari, Vol. 8, Number 242

Muhammad taught that all dogs should be killed.
Q Bukhari, Vol. 4, Number 540

Muhammad urged women to breast-feed grown young men so that the men would be considered family and therefore able to be around the unveiled women and would be unable to marry the women.
Q Muslim, Book 8, Number 3426

It is sinful to lie on your back with your feet crossed one on top of the other.
Q Muslim, Book 24, Number 5238….
Related articles
See on Scoop.it – Truth Revealed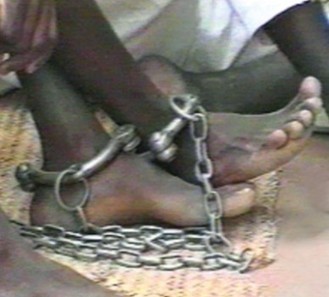 A brief history of Muslim Arabs' barbaric institution of black slavery.
See on frontpagemag.com
Related articles
See on Scoop.it – Truth Revealed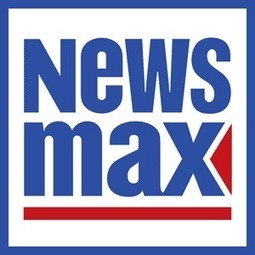 There is a great deal of misinformation circulating with regard to shariah and the threat it poses to America and western civilization.
See on www.newsmax.com
Related articles
News You May Have Missed
As Islamic Jihad, including its "stealth" variety, is rapidly succeeding in destroying our civilization, the Left continues its shameless and bizarre denial — not only about the threat of Islamic Jihad, but also about its own complicity with our enemy and its war on our society.The latest example of the Left's Jihad-Denial concerns me personally: it involves an intriguing post, written by Brian Tashman in RightWingWatch.org, titled: Beware: Human-Hating Liberals and Islamic Extremists Seek to Build Shariommunism. The post ridicules my recent appearance on CBN's "Stackelbeck on Terror" in which I discuss the Unholy Alliance between the radical Left and radical Islam, which happens to be the main field of my life's work and which I crystallized in my book, United in Hate: The Left's Romance With Tyranny and Terror.
via See No Unholy Alliance, Hear No Unholy Alliance.
Related articles
View original post 42 more words
In Islamic law the life of a Muslim is considered superior to that of a non-Muslim, so much so that whilst a non-Muslim killing a Muslim would be executed, the reverse would not occur.
Sahih Al-Bukhari Hadith 9.50 Narrated by Abu Juhaifa
I asked 'Ali "Do you have anything Divine literature besides what is in the Qur'an?" Or, as Uyaina once said, "Apart from what the people have?" 'Ali said, "By Him Who made the grain split (germinate) and created the soul, we have nothing except what is in the Qur'an and the ability (gift) of understanding Allah's Book which He may endow a man with, and what is written in this sheet of paper." I asked, "What is on this paper?" He replied, "The legal regulations of Diya (Blood-money) and the (ransom for) releasing of the captives, and the judgment that no Muslim should be killed in Qisas (equality in punishment) for killing a Kafir (disbeliever)."
Stevie, you have disappointed the world with surrendering to pressure from those who hate and whose prejudice against the Jewish people is pure evil. You have shamed yourself and all who value truth, freedom and democracy.
More Jewish blood libel from Muslim media: Photos of Syrian Massacres Recycled as Gaza Atrocities
It's Goebbels one better. Unlike the Muslim world, the Nazi propaganda war machine didn't have a supplicant world media eager to advance their monstrous blood libels.
Yet another fake "Gaza" photo has incited a flurry of comments on Facebook against Israel during the fifth day of Israel's Pillar of Defense operation in the Hamas-controlled Gaza Strip. An Arab news site called Alarab Net released the photo, which shows a family who was allegedly 'massacred' in Gaza on its Facebook page on Sunday, November 18.
The caption in Arabic roughly translates into English as "martyred massacred family in Gaza shortly before…"Thanks to Tazpit News Agency's investigative work, it was found that the photo had been originally published on a news site based in Dubai, United Arab Emirates called Moheet one month earlier on October 19. On the Moheet website, the photo was titled "Syria killed 122 Friday…Assad Used Cluster Bombs."
_
See on Scoop.it – Truth Revealed


As you no doubt know, yesterday Israel launched Operation Pillar of Defense — a purely defensive operation designed to stop rocket fire from Gaza into southern Israel. And as you also know, too many voices in the media and across the country are focusing on Israel's strikes while ignoring the context which necessitated them. This means that all of us must now become Israel's ambassadors and explain to our family, friends and neighbors why Israel has the right — and the responsibility — to defend its citizens.
Israel needs you. And you need the facts:
• In the week preceding the launch of yesterday's operation, over 120 missile were fired from Gaza into southern Israel.
• Since the beginning of 2012, over 760 rockets have been launched from Gaza into Israel's southern communities.
• Since Israel launched this operation yesterday, an additional 245 rockets have been fired into Israel, killing three Israelis and injuring many more.
• These rockets target Israeli civilians, and have forced over one million Israelis into bomb shelters.
• In recent years, Hamas has acquired an arsenal of long range Fajr-5 missiles from Iran capable of hitting Tel Aviv and now two rockets have landed in the outskirts of Tel Aviv.
• Operation Pillar of Defense is a limited operation targeting Hamas' missile stockpiles and the Hamas terrorists responsible for firing them.
Every nation on earth has the right to defend its citizens from attacks. Most nations would have taken action after one or two missiles were fired into their territory. Israel has once again exercised enormous restraint and waited until over 760 rockets had been fired into its territory before launching Operation Pillar of Defense.
As always, Israel is targeting Hamas' missiles and the terrorists who fire them while taking every reasonable precaution to avoid harming Palestinian civilians. By contrast, Hamas and its allies are specifically targeting Israeli civilians, while hiding behind Palestinian civilians. There is no moral equivalence in this fight.
Related articles
See on Scoop.it – Truth Revealed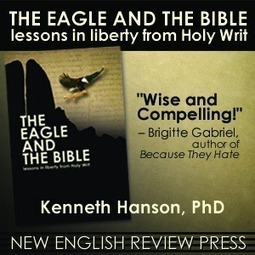 Unfortunately the Koran instructs Muslims to believe that Mohammad was the Messenger of Allah, and the final prophet. Koran verse 033.040 YUSUFALI: Muhamm…
See on loganswarning.com
Related articles
See on Scoop.it – Truth Revealed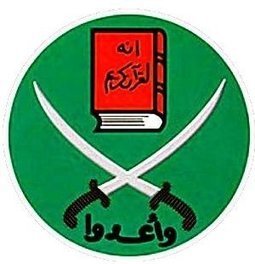 Jihad in America
See on www.granddeception.com
Related articles
(Salon.com)
10. Allen West is Allen West – Florida Rep. Allen West is known for making inflammatory statements about pretty much everyone, but he has particularly targeted Muslims. This cycle alone, he's commemorated 9/11 by screening an anti-Islamic film,said that Democratic Rep. Keith Ellison "really does represent the antithesis of the principles upon which this country was established," and another time theorized that "George Bush got snookered into going into some mosque, taking his shoes off, and then saying that Islam was a religion of peace."
100% Correct, We need more politicians and people in general to state the truth specifically when it is not "politically correct"
9. Republicans go after one of their own – When David Ramadan, a longtime Republican Party activist and protege of Grover Norquist,  ran for a seat in the Virginia House of Delegates in 2011, the Islamophobia network sprang into action. Norquist, of course, is a secret Muslim Brotherhood agent according to these people, so his actual Muslim bud must be worse. Pam Geller called him an "Islamic supremacist," David Horowitz warned Virginia Republicans not to "lie down in the camel's bed," and Frank Gaffney accused him of having ties to Hezbollah. There were nasty ads and exchanges at town halls, but Ramadan won the GOP primary and eventually a seat in the House of Delegates.
100% Correct – lets hope the voters in the district are educatable
8. And again, but this time they call him a "terrorist" – The Islamophobia trickles down all the way to the local level, we found, in the case of Nezar Hamze, a Republican from Florida who tried to join the Broward County Republican Executive Committee but got turned down by a vote of 158 to 11. He met all the requirements, but people in his own party distributed pamphlets labeling him a "terrorist." The basis? Hamze is head of the local chapter of CAIR.
As CAIR is a terrorist organization, it makes perfect sense to decline to include the local terrorist in chief. Good work Broward County Republican Executive Committee.  Any active member of CAIR is automatically a terrorist supporter.
7. Obama the closeted Muslim – Plenty of people have suggested that President Obama is a secret Muslim this cycle, but California Republican congressional candidate Sam Aanestad wins the award for his remarkable forthrightness: "I was asked, do I think [Obama]'s a Muslim, and the answer is yes, that is his background. That is his beginning. Is he a Christian today? There's no way that you or I can tell that. But his background, his upbringing, his tradition, his holiday observances all come from a Muslim background."
Congratulations Sam Aanestad for the bravery to state what any thinking American already knows is fact.
6. Even worse than Allen West – After Allen West fled his old district after redistricting, the good people of Florida's 22nd got a new Islamophobe to kick around: Adam Hasner, the former Florida House majority leader. The Republican is a close personal friend of anti-Islam bloggers Pamela Geller and Robert Spencer, has invited notoriously anti-Muslim Dutch Parliamentarian Geert Wilders to speak in Florida, and once skipped the Florida Legislature's opening prayers because they were being delivered by an imam. When Salon highlighted his Islamophobic record in August, Geller said it was only a matter of time before we were "getting measured for a suicide vest."
Another intelligent and brave American Patriot.  Congratulations for refusing to sit for the opening prayers delivered by the imam of a false religion.  The rest of the Legislature should be embarissed that only One brave person stood firm against the religion of hate.
5. A real-life Muslim in Congress! – Democratic Minnesota Rep. Keith Ellison was the first Muslim elected to Congress, so he's used to it, but his Republican opponent, Chris Fields, accused him this year in a mailer of being "militantly anti-America." That's nothing compared to how Fields' GOP primary opponent came right out and called him a "radical Islamist" in the statement announcing her candidacy for his seat. In fact, Ellison's religion was her primary motivation for running.
By definition Muslim means anti-Constitution, anti-freedom of speech, anti-freedom of religion, replace all laws with Sharia (Islamic Law).  And he is supported by and a supporter of the terrorist group CAIR.  Thus, Keith Ellison is anti-American. (There is no such thing as "radical Islamist".  There is only Islam or not Islam.  All of Islam is radical.)
4. A real-life Muslim in Congress! Part 2 —Democratic Rep. Andre Carson of Indiana was the second Muslim elected to Congress and has so far attracted less hate than Ellison, but when he was  praising the innovative ways parochial schools remain relevant, including Muslim schools, it caused a grade-A right-wing freakout, complete with hyperventilating from Glenn Beck, Sean Hannity and Rush Limbaugh about how Carson wanted to force students to learn the Quran. One assumes that if Carson had praised St. Mary's Junior High School instead of a madrassa, no one would have batted an eyelash.
"Madrassa = emphasis on indoctrination in the qu'ran and islam."  There is no place for this indoctrination in the school system.  How many young, brainwashed terrorists have already come out of the Saudi Madrassa in maryland near Washington DC?  Why do ALL the textbooks call Jews pigs and teach that Jews and Christians are to be subdued and pay a "donot molest me" tax or killed?
3. Islamophobia-off 2012 – Rep. Diane Black managed to beat out Lou Ann Zelenik in the Republican primary in Tennessee thatbasically came down to an Islamophobia-off. The debate mostly centered around the planned mosque in Murfreesboro, which has become a lightning rod for anti-Muslim sentiment in the area and across the country. In fighting the mosque, Black charged that communities need to protect themselves from the "jihadist viewpoint." But Zelenik, the executive director of the reliably Islamophobic Tennessee Freedom Coalition, thought Black's stance didn't go far enough, firing back: "I will work to stop the Islamization of our society, and do everything possible to prevent Shariah law from circumventing our laws and our Constitution."
Two intelligent Patriotic Americans.  Too bad both couldn't be elected.
2. Joe Walsh (probably) causes a hate crime – Rep. Joe Walsh, the Tea Party darling poised to lose his seat in November, warned  in August that "a radical strain of Islam in this country … trying to kill Americans every week." "It's here. It's in Elk Grove. It's in Addison. It's in Elgin. It's here," he added. Hours later, a man shot at a mosque in the district, narrowly missing a security guard outside as 500 people prayed inside.
All Islam is radical.  There is no moderate Islam.  There is only Islam or not Islam.  And, Patriot Rep Joe Walsh can not be held accountable for the actions of one misguided individual, nor is there any relationship to the truth he stated and the actions of the assailant. 
1. Michele Bachmann's witch hunt – Then there's the Tea Party queen herself, Minnesota Republican Rep. Michele Bachmann. Bachmann is facing a tighter-than-expected race against Democratic hotel magnate Jim Graves, and she has possibly even outdone herself this cycle with allegations that Huma Abedin, a senior aide to Hillary Clinton, is tied to Egypt's Muslim Brotherhood and potentially part of a conspiracy to influence U.S. policy through her position. Bachmann also used a speech at theValues Voters conference to fear-monger about President Obama's policy in the Middle East: "The fact is this administration is virtually outlawed understanding who the enemy is and at every turn the enemy the president is persistent on apologizing for who we are as Americans," she said.
Of course Huma Abedin is a terrorist sympathizer.  Every thinking informed person knows this fact as well.  Her ties to the terrorist Muslim Brotherhood are not a secret.  And calling out the failed pro-islamist foreign policy of President Obama is again simply making a statement of truth.  Not one thinking knowledgable American is deceived into thinking Obama's policies have been anything except a dismal failure.
Related articles
Transliteration
Ya ayyuha allatheena amanoola tattakhithoo alyahooda wannasaraawliyaa baAAduhum awliyao baAAdinwaman yatawallahum minkum fa-innahu minhum inna Allaha layahdee alqawma aththalimeen
Sahih International
O you who have believed, do not take the Jews and the Christians as allies. They are [in fact] allies of one another. And whoever is an ally to them among you – then indeed, he is [one] of them. Indeed, Allah guides not the wrongdoing people.
Muhsin Khan
O you who believe! Take not the Jews and the Christians as Auliya' (friends, protectors, helpers, etc.), they are but Auliya' to one another. And if any amongst you takes them as Auliya', then surely he is one of them. Verily, Allah guides not those people who are the Zalimun (polytheists and wrong-doers and unjust).
Pickthall
O ye who believe! Take not the Jews and the Christians for friends. They are friends one to another. He among you who taketh them for friends is (one) of them. Lo! Allah guideth not wrongdoing folk.
Yusuf Ali
O ye who believe! take not the Jews and the Christians for your friends and protectors: They are but friends and protectors to each other. And he amongst you that turns to them (for friendship) is of them. Verily Allah guideth not a people unjust.
Shakir
O you who believe! do not take the Jews and the Christians for friends; they are friends of each other; and whoever amongst you takes them for a friend, then surely he is one of them; surely Allah does not guide the unjust people.
Related articles
The Truth About The Islamic Supremacist Movement, AKA "The Arab Spring"
The Qur'an and Islamic law direct Muslims to wage war against and subjugate the "People of the Book" (cf. Qur'an 9:29)-that is, primarily Jews and Christians-not if they behave badly by supporting Israel or Middle Eastern dictators, but simply because they are not Muslims.

But the White House and State Department not only do not acknowledge this fact-they have done all they can to deny and obfuscate it. The one cardinal proposition that accepted analysts must repeat is that the present conflicts between Muslims and non-Muslims have absolutely nothing to do with Islam; indeed, Obama administration officials are expressly forbidden to link Islam with terrorism, as if Islamic terrorists weren't busy linking the two on a daily basis. The errors of analysis and wrong decisions that cost lives all follow from this initial false premise.

About six months ago a State Department official contacted me privately and told me about State employees who had been assigned to study the life of Muhammad, with an eye toward putting together a positive portrayal of the prophet of Islam that would presumably win more Muslim hearts and minds by going out with the United States government's seal of approval. The officials who began studying the earliest Muslim sources about Muhammad, however, were astonished as they came face-to-face not with a seventh-century Gandhi, but with a figure of war and rapine who appeared to justify the worst allegations of the "Islamophobes" that the Obama administration has so roundly excoriated. Needless to say, the puff piece on Muhammad did not appear.

This disconnect from reality was reminiscent of what is said about State during the Iranian Revolution: that while the Ayatollah Khomeini was bringing about the toppling of the shah and the establishment of the Islamic Republic, only one of his books could be found anywhere in the State Department, and no one had read it. No one thought the rantings of an obscure fanatic who for years had been exiled to far-off France were important.

This was the willful blindness that killed Chris Stevens, and is the real scandal of Benghazi. The politically correct fantasies that characterize the Washington establishment's views on Islam and jihad not only make for bad policy; they also kill. Clearly what happened in Benghazi was part of a coordinated, carefully planned series of jihad attacks-in all the controversy over what the White House knew and didn't know, it has also been forgotten that jihadis stormed the U.S. embassy in Cairo on the same day. That raises the question: What did the Muslim Brotherhood know, and when did it know it? And the related question: Why is the Obama administration continuing to cultivate warm relations (and shower money upon) the Morsi regime in Egypt, without undertaking even the most cursory investigation into the possibility of its involvement in those attacks?

From the beginning of the "Arab Spring," I said repeatedly that it was not a democracy movement as the western press and the White House were claiming, but an Islamic supremacist takeover that would result in the creation of Sharia states far more hostile to the U.S. and Israel than the Arab nationalist regimes they were supplanting. This assessment was greeted with the usual scorn, but Benghazi shows who was right and who was wrong and how desperately the foreign policy establishment in Washington needs a very thorough housecleaning.
Related articles
1 Peter 5:8
Be self-controlled and alert. Your enemy the devil prowls around like a roaring lion looking for someone to devour.
Be careful. Be alert. Two hidden eyes are zeroed in on you. The beast is hungry and he is stalking his prey. He is deceptive and deceitful. He will lure you in with what is alluring to you. He will make sin seem innocent. He will make folly feel fun. He makes the first step of disobedience appear to be solid ground. Lying is his native language. He is not all-knowing, but he knows all about the human condition. He sets his traps accordingly.
He is the author of confusion. He makes lust feel like love. He makes luxuries look like necessities. He can make us mistake selfish ambition for God's will. His offerings are sweet and he keeps them coming until our soul is nauseated. He makes gross sin enjoyable…for a short time. He blinds us with shiny things. By the time we come to our senses, we are entangled in his snare.
So, be careful. Be alert. You will need to be in constant communication with the Father. You will need to keep following hard after the Son. You will survive only by the power of the Spirit. Don't drop your guard! The beast is hungry and he is stalking his prey.
Father, remind us often that, on our own, we are no match for Satan. Give us strength to stand firm and resist him. Please keep us alert and self-controlled. In Jesus' name. Amen.
See on Scoop.it – Truth Revealed
Da'wa, the invitation to convert or submit to Islam, is preliminary to jihad. Jihad will inevitably follow Da'wa if the call to convert or submit is ignored.
See on www.radicalislam.org
Related articles