There are many times where the Bible tells us to do certain things to one another. The reason for that is: We are the Body of Jesus Christ. We are members connected to one another, like a hand is connected to wrist, or a foot is connected to an ankle. Because we're connected, there are certain things we have to do for one another and to one another.
For example, the umbrella command is to "love one another." Right? Then we look at things like "accept one another," "encourage one another," and "forgive one another." This lesson may be the most difficult one to apply. How do you really love those members of the body who are not living as they should? What do we do for those kinds of folks?
A lot of times we do what the little girl said when she misquoted the great commission by just one word. She said, "Go ye into all the world and preach the gossip." That's close, but that's still very far away. I've searched the Bible on these one another passages, and I can't find a single command in the New Testament where it says, "Talk about one another."
"I myself am also persuaded of you my brethren that you also are full of goodness, filled with knowledge, able also to admonish one another." (Romans 15:14-KJV) Now admonish is not a word we use everyday. One of the most common synonyms for admonishing one another is instructing one another. That's the way it's rendered in the NIV.
The New International Dictionary of New Testament theology defines admonish; "It seeks to correct the mind, to put right what is wrong in order to improve the spiritual attitude." In other words, admonishment implies a re-direction of thinking. It is an instruction, but it's in the context of righting a wrong.
1. Counsel, to warn, or to correct. Certainly, there is a place in the body for instruction and teaching. There is also a place in the Body of Christ for correction. That is not the same as negative teaching. There is a place in the body for positive instruction and there is a place in the body for positive correction. Admonishment is not about being negative at all. It's not about condemnation. It's not about judgmentalism; rather, it is a positive warning and guidance that is based on God's truth.
2. Admonishment from love and concern and not haughtiness. Paul wrote about a brother who had been admonished, corrected and warned "Yet do not regard him as an enemy, but warn" (there's the same word as admonish) "but warn him as a brother." (2 Thessalonians 3:15) Admonishment isn't what you do to label somebody, it's not what you do to criticize somebody and it's not what you do to be ugly to somebody. It's to help brothers and sisters. It stems out of love and concern.
The classic example of an admonisher is a parent. Now moms and dads, I know you can relate to this. What does Ephesians 6:4 say? We've quoted it all of our lives, "Bring up your children in the nurture and the admonition of the Lord." Do you know what the word admonition is? It is the noun form of the verb, admonish. "Bring up your children in the admonition of the Lord."
Parents, a major part of your job is to teach your children. Can you, over the course of their entire childhood, only teach without correction? No, it just doesn't work that way. You don't want to nag or correct out of anger. You want to always be motivated by love. But a parent abdicates responsibility if he or she never corrects, never warns or never admonishes. I think parents, more than anybody else, know that wouldn't work. Yet, we parents also know that admonishing and re-directing of our children stems out of our great love for them. That's the way it is to be among Christians.
The apostle Paul practiced what he preached, didn't he? If you've read your New Testament at all, you know that Paul was not afraid to confront anybody, anywhere and at any time about sin in their lives. In Galatians 2:11, he confronted the apostle Peter. I had to confront him because he did the wrong thing. Acts 20:31, Paul admonished elders in the church. But I love the way that verse concludes when he says to those elders, "Remember that for three years I never stopped warning" there's the word, "warning each of you night and day with tears." Do you see the compassion and the love? Paul knew that at times admonishment was the right thing to do, but there's a right way to do it.
A. Who is responsible for being an admonisher? Whose ministry is it? First, it is the responsibility of leaders of the body. "Now we ask you, brothers, to respect those who work hard among you, who are over you in the Lord (look at this) and who admonish you. Hold them in the highest regard in love because of their work. Live in peace with each other." (1 Thessalonians 5:12-13)
In those two verses Paul recognizes the great difficulty of shepherding a church. He knows that those men who are going to serve as elders are going to at times need to redirect the thinking of some of the members who are in error. He charges us to support those men whose task it is to do so. Leaders cannot lead a church if they turn their head to sin because it will destroy their credibility. But it's also true that leaders can't lead if they are not supported by and respected by the body when they do admonish. Likewise, members will not be able to support leaders if they are not informed about what the leaders are attempting to correct or accomplish. If a church has leaders who care enough to confront carefully and lovingly, they should be held in the highest esteem by the members of that body.
B. Whose responsibility is it to admonish? Yes, the leaders, but also the members of the body; "And we urge you, brothers," now Paul is addressing it to the entire church at Thessalonica, "we urge you, brothers, warn those who are idle, encourage the timid, help the weak, be patient with everyone." (1 Thessalonians 5:14) Again, that word, warn, is the Greek word for admonish. So Paul points to a reciprocal, brotherly ministry of Christians administering mutual and caring oversight. He said, "I want you to feel like you've got the responsibility to admonish one another." Why? Because we are members of one another. If you're going to obey the "one another" passages, you must understand what it means to be "members of one another." We're not members of an organization. We're members of an organism. We're members of a body, and we're connected to one another.
Most Christians are very afraid of mutual accountability. Very seldom do you see any admonishment going on between members. I think it's because of the fallacy of the most prevalent concept of what church is all about. That concept is: You assemble as a church, sit down, listen, and leave. I'm in charge of my life. You're in charge of yours. I don't mess with you, and you don't mess with me. That's not what membership in the Body of Christ means. Is that the way your hand relates to your arm? I don't have anything to do with you. You don't bother me. We just do our own thing. We are responsible for one another. The church is Christian people, an organism, not an organization.
C. What does it take to be an admonisher? If it's going to be a ministry that we do-how do we do it?
a) Be full of goodness. "I myself am convinced, my brothers, that you yourselves are full of goodness." (Romans 15:14 NIV) See that's what allows them the ability to admonish. He says, you've got Christian character and you've got a level of maturity. Thus, you have the credibility when it comes time to admonish.
I don't know about you, but I don't respond very well when somebody storms in and attempts to set me straight. How about you? But, I listen and respond when someone in humility comes with their eyes filled with tears to talk to me about a misunderstanding, or maybe just an area where I'm wrong.
In his first letter to Corinth, Paul had some hard things to say to that church: "I am not writing this to shame you, brothers, but to warn you, as my dear children." (1 Corinthians 4:14) If you want people to listen to you when you admonish, you'd better walk with integrity and interact with humility. Judgers tend to be full of themselves while admonishers tend to be full of goodness. There's a big, big difference.
b) Be filled with knowledge. Again, in Romans 15:14, after he says be full of goodness, he says, "Be complete or be filled with knowledge." Now Paul is not speaking there about random knowledge, just having a lot of facts; he's talking about Christian knowledge. He's talking about knowing Scripture, but he means actually growing in Scripture. Paul compliments the Christians in Rome because they're not just going through Scripture, Scripture is going through them. When that happens, you have the ability to adequately and effectively admonish somebody.
"All Scripture is God-breathed…" (2 Timothy 3:16) is memory work for most of us, it talks about what Scripture is all about. What does the rest of the verse say? "…and is useful for teaching," yes, also for "rebuking, correcting…" See the ability to admonish is found in those who walk with Christ, who are filled with goodness, and the knowledge of Scripture. Admonishment, just like encouragement, forgiveness, acceptance, and just like every one of these "one another" passages in this series are just natural outflows of Jesus into the lives of others. Our Lord did every one of these things at the right time, to the right people and with the right attitude.
Now not everybody in the church can be an admonisher. There are some folks in every church who don't walk with enough credibility to admonish somebody else. I'm not talking about perfection, but I am talking about walking the walk. Then there are other people in the church who are too ignorant of Scripture to be able to adequately admonish somebody else. But every church must have some, hopefully many, members who are mature enough to be admonishers.
D. How do we do it? How should we admonish one another?
1. Admonish violations of Scripture, and let's let that be the parameter. Some of you may think this violates the command to "accept one another" because of other passages in Romans. Paul said "therefore let us stop passing judgment on one another" (Romans 14:13); "accept one another, just as Christ accepted you" (Romans 15:7) and "Oh yes, but I do want you to also admonish one another. I want you to correct one another." (Romans 15:14) You may be scratching your head and asking, "Well, what gives? I don't understand."
All we're seeing here again is the need for balance and discernment in the body. If you haven't figured it out, let me make it clear for you. Paul in Romans 14 and 15 argues that there is considerable room in the body for opinion. In fact, there is considerable room for personal conviction. But there is no room in the body for deliberate sin. Paul made it clear that in matters of opinion and personal conviction, there should be acceptance. But admonishment brings a brother or a sister face to face with the teaching of Scripture. We must humbly and lovingly point out these violations. I like what one old preacher said, "If you can't bring God's Word into the matter, then the matter is not worth bringing up." That's the parameter for admonishment.
2. Be sure to examine your own life. A man stepped on one of those old timey scales and put in his nickel. It gave him a little card along with his weight. He nudged his wife and said, "Honey, look it says "You're handsome, witty, and intelligent." She said, "Give me that card." She looked at it and said, "Yes, and it's got your weight wrong, too." Do you know what you need to do before you admonish somebody else? You really do need to weigh your life. Jesus taught that principle in the Sermon on the Mount "Why do you try to get the speck out of your brother's eye before you look at that giant beam sticking out of your own eye." (Matthew 7:3) You cannot be an admonisher until you first examine your own walk with God and be sensitive to it.
Let me give you a little caveat. You're not qualified to be an admonisher until you, yourself, can receive admonishment. If you think there are not areas in your life that occasionally don't need correction, you had better think twice. You better mark that well.
3. Confront the individual, personally. Now this is hard. Confront the individual personally. Public admonition is not to be used to avoid personal confrontation. Neither does sending a letter or e-mail. The Bible teaches that public admonition is the last step in correcting a person.
Jesus says that if you've got something against a brother, he's wronged you, here's how you deal with it a) you go to them to see if you can't just work it out, b) if he won't listen, take two or three witnesses, and try to use group mediation, c) '"If he refuses to listen to them, tell it to the church;" (look now) and d) '"if he refuses to listen even to the church, then treat him like a pagan.'"(Matthew 18:15-17)
I found in those rare instances where I've ever seen church discipline exerted, that we've skipped step three. When it's ever done, you go to them one on one, you take two or three, then you go tell the Elders and the Elders might get up and say, "Don't have anything to do with them." It says, "Tell it to the church, and if he won't listen to them," see the picture I get from that is, the church (the members, Christians) says, "We've got a brother in trouble. He is deliberately spitting in the face of God. How about every one of you getting in touch with him this week and next week?" You talk about positive peer pressure, you talk about those people saying, "Brothers, we love you, we want you to come back." I've never in all my years been asked to do that, but that's what I read in Matthew 18. If he won't listen to them, then treat him like a pagan. Folks, sometimes in a body, amputation is necessary, but it is always the last resort.
4. Direct him or her to Jesus. "We proclaim him, admonishing and teaching everyone with all wisdom, so that we may present everyone perfect in Christ." (Colossians 1:28) Do you know that the goal of admonition is admonishment? It's not to make somebody tow the line to my expectations. Admonishment is simply encouraging one another to be like Jesus, helping steer us when we begin to get off course, steering us back to that goal of being Christ-like.
5. Encourage the one who responds. Maybe they respond from you just going one on one or, maybe it's after two or three times. I don't know, but encourage the one. In Corinth a brother was just living in open rebellion. He was in some kind of incestuous union. Paul said, "Don't tolerate that church, that's just dead wrong." (1 Corinthians 5) So, they exercised the spiritual discipline we talked about a moment ago. He responded by repenting. But some of the brothers and sisters were holding it against him, even after he repented. As a result Paul said, "Now about that brother, you ought to forgive and comfort him so that he will not be overwhelmed by excessive sorrow." (2 Corinthians 2:7) Make sure you understand that nobody's role is to be only an admonisher.
Among the spiritual gifts in Romans 12, it doesn't ever say the gift of admonishment. It's nobody's job just to go around and correct everybody they see. When somebody responds positively to loving correction, then encourage them and embrace them.
The command to admonish one another is the hardest one of all. It's difficult, risky, and costly, but the dividends are eternal. If we don't care enough to admonish, then we don't care enough. Paul said, "And I myself also am persuaded of you my brethren that you are also full of goodness, filled with knowledge, able also to admonish one another."
Q5.32 Says allah commanded the Israelites that if they kill one person, it's as if they killed all mankind and if they save one person it's as if they saved all mankind.
Oddly enough, this quote doesn't come from the Hebrew scriptures; it comes from the Babylonian Talmud!!! So why is allah quoting Jewish commentaries instead of Jewish scripture? Is it because Muhammad was a false prophet who repeated stories he HEARD about Judaism/Christianity, and really had no clue WHAT he was quoting?
"For this reason was man created alone, to teach that whoever destroys a single life, it is as if he has destroyed an entire world; and whoever preserves a single life, it is as if he has saved an entire world" (Babylonian Talmud, Tractate Sanhedrin, Folio 37a).
13 STRANGE RULES OF ISLAM

Many Westernized people outside the Arab world are drawn to what they perceive as the simplicity, peace, and reasonableness of Islam. However, before you accept Islam at face value or consider converting, it is important to understand that conversion to Islam demands that you follow the Qur'an (scripture), the hadith (oral teachings of Muhammad), and the sunna (actions of Muhammad). Many of these teachings make no sense to Westerners. In fact, if you asked the average Muslim why Muhammad set some of these rules, they would not know either. After all, Muslims are taught never to question the infallible word of Allah and his Prophet (Qur'an 5:101).

Considering that conversion to Islam is final, with death being the penalty for abandoning Islam (Bukhari, Vol. 4, Number 260), perhaps the dog-lovers, modern women, and reasonable minded among us should consider these strange, but mandatory, rules:

Islam makes it a sin to pluck your eyebrows.
Q Bukhari, Vol. 7, Number 815

Muslims are not allowed to have pictures in their homes.
Q Bukhari, Vol. 7, Number 844

If a Muslim wife refuses to wear the veil, others will regard her as her husband's slave, not a wife.
Q Bukhari, Vol. 7, Number 22

Unmarried people who have sex are to be whipped 100 lashes and sent into exile for one year.
Q Bukhari, Vol. 3, Number 817

Although Islam teaches getting into heaven is a matter of having your good deeds outweigh your bad deeds, there are certain things that guarantee heaven: memorizing the 99 names of Allah, having 2 of your children die before you in jihad, and killing someone who does not believe in Islam.
Q Bukhari, Vol. 3, Number 894. Bukhari, Vol. 2, Number 341. Bukhari, Vol. 1, Number 35

Allah encourages lying to non-believers to keep the peace or to overpower them.
Q Bukhari, Vol. 3, Number 857

Allah forbids women from wearing wigs or hair extensions.
Q Bukhari, Vol. 7, Number 133

Muslims are not allowed to wear the color yellow.
Q Muslim, Book 24, Number 5173

Yawning is from Satan and to be avoided at all costs.
Q Bukhari, Vol. 8, Number 242

Muhammad taught that all dogs should be killed.
Q Bukhari, Vol. 4, Number 540

Muhammad urged women to breast-feed grown young men so that the men would be considered family and therefore able to be around the unveiled women and would be unable to marry the women.
Q Muslim, Book 8, Number 3426

It is sinful to lie on your back with your feet crossed one on top of the other.
Q Muslim, Book 24, Number 5238….
Related articles
See on Scoop.it – Truth Revealed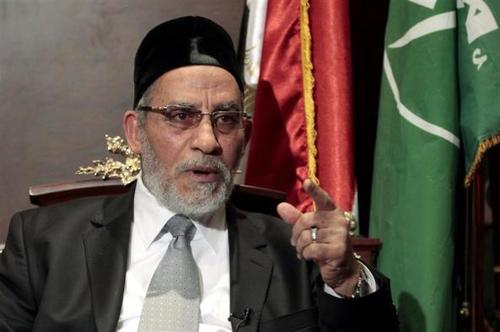 (Image: Muslim Brotherhood Guide Mohammed Badie)
(Algemeiner) A senior Muslim Brotherhood official is denying the group's leader called for "holy jihad" against Israel in a newspaper article last week, even though strikingly similar language remains on the Brotherhood's Arabic website.
The denial follows a call from the Simon Wiesenthal Center for President Obama to condemn the comments by Muslim Brotherhood General Guide Mohammed Badie, and for the United States to cut off all interaction with the Brotherhood until they are withdrawn.
Egypt's Al-Ahram newspaper quoted Badie calling for "holy Jihad" because "the Zionists only understand force," and saying that justice cannot be attained "through the corridors of the United Nations or through negotiations."
Badie's statement "confirms our long held view that Egypt's Muslim Brotherhood is the most dangerous anti-Semitic organization in the world today," Wiesenthal Center leaders Rabbis Marvin Hier and Abraham Cooper said in a statement.
Brotherhood spokesman Waleed Shalaby denied Badie made the statement.
But Badie's weekly message, still posted on the Brotherhood's Arabic-language website, mirrors much of what Al-Ahram reported. According to an Investigative Project on Terrorism translation, Badie said:
"The Zionists only know the method of force. They will not step back from transgression, unless they are forced to. This will only be by holy Jihad, and enormous sacrifices and all forms of resistance. One day they will be certain that we will choose this Way, and raise the flag of Jihad in the Way of God. We will go forth to the field of Jihad."
Jerusalem's Al-Aqsa Mosque is "the life of the Islamic Umma is not just memories of history time will erase with the blowing winds," Badie said, "nor will Muslims forget it through long occupation, but Jerusalem and Al-Aqsa Mosque are buried in the depths of Muslims, and love for it is in the veins of the faithful. … By God, it is dearer to us than our lives which we have. For its sake, a Muslim will not spare his life in sacrifice for it."
In a subsequent statement issued Sunday, the Wiesenthal Center called the Brotherhood denial "laughable," noting Al-Ahram is government-owned.
As we've noted repeatedly, the Brotherhood has a long track record of issuing benign-sounding statements to English-language audiences, but speaking in more radical terms in Arabic. For example, during Egypt's first electoral campaign since the fall of dictator Hosni Mubarak, the Brotherhood removed portions of its bylaws which call for "establishing the Islamic State" from its English-language website. But in a speech, Badie reminded supporters of the path Brotherhood founder Hassan al-Banna spelled out to develop "the rightly guided caliphate."
The Brotherhood struck a seemingly positive tone after American commandos killed Osama bin Laden, telling English language audiences "one of the reasons for which violence has been practised in the world has been removed." But to Arabic speaking audiences, bin-Laden was referred to with terms of honor, such as Sheikh and even "shaheed," or martyr. It condemned the American attack as an assassination and reinforced the right to "legitimate resistance" against occupation in Afghanistan, Israel and elsewhere.
It is in this context that the denials of Badie's statement by an Egyptian government media outlet, and on the Brotherhood's own website must be seen.
The Brotherhood is Egypt's undisputed power today, with President Mohamed Morsi resigning only after becoming a candidate for president. It cannot be ignored or dismissed as idle chatter when his colleague, Badie, calls for holy jihad to liberate Palestine.
"We are not dealing with a YouTube video or a lone extremist Imam, but a call to anti-Semitic violence by a man who has tens of millions of followers and leads the organization that controls Egypt's future. It cannot be business as usual in Washington when such an assault is launched against the Jewish people," the Wiesenthal Center statement said.
Given the support the Brotherhood enjoyed from Islamist groups in America, and the fact that several are direct descendants, the Muslim American Society, Islamic Society of North America and Council on American-Islamic Relations should denounce the comments, too.
Sign the MB investigation petition
Related
Jewish group condemns MB over anti-Semitic remarksIslamophobia is a sacralized Islamic Objective(video) Anti-Semitic indoctrination at Northeastern UU.S. Embassy calls out Muslim Brotherhood over TwitterMB co-opting Arab Spring to make caliphateObama Prepares huge bailout for Muslim BrotherhoodUnderstanding the Muslim Brotherhood"Muslim" calls out Dems for enabling Islamist "insurgent"Truther fairy tales: Israel seeks war to keep lid on 9/11Hamas ready to coordinate with the MB in Cairo(video) A Brave Challenge to Sharia in EgyptUS 'concerned' about media freedom in EgyptMB Crucifies Opponents, Attacks Secular MediaBrotherhood tightens grip on EgyptNewspaper editions confiscated for insulting MorsyEgyptian Sociologist: MB Most Dangerous IslamistsGOP leaders ignorant of MB's American influenceIn Egypt, Panetta Declares Support for IslamofascismAmerican Islamist groups shape Arab revolutionsRep Gohmert on MB letters, DHS, & terrorists in the WHIsrael perturbed by Obama's outreach to MorsyMB: Slapping, Stabbing, & Slaying for ShariaObama bypasses Congress–gives 1.5billion to MBEgypt: Anti-Brotherhood protest growsEgypt: Coptic activists march to presidential palace"Sharia Harassment" plagues Egyptian womentEgypt: Islamists debate role of Sharia in constitutionSec. Clinton Gave Hundreds of Millions to MBAl-Qaeda Muslim Brotherhood CoalitionMB Preaching Destruction of Israel After ElectionAllen West: Arab Spring is Islamic NightmareChristians Should "Convert, Pay Tribute, or Leave,"Brotherhood Promises Islamic Law in EgyptFemale Genital Mutilation: MB's Gift to WomenMB Goals: Application of Sharia & CaliphateMB Close to Attaining "Ultimate Goal"
Fatwa On Islam
See on www.algemeiner.com
Related articles
How to Experience Christ's Peace
"My peace I give to you" (John 14:27). Jesus spoke these amazing words just hours before His crucifixion. His peace isn't dependent upon external circumstances, but rather, it transcends them. Although He gives His peace to every believer as a gift, our experience of it is related to our faith in the following truths:
God is in control of everything. Without this assurance, the world is a scary place.
He loves me and will see me through every circumstance, no matter how difficult or painful it may be.
To have Christ's peace, I must surrender my life to Him. When I hold onto my ways and plans, I'll experience turmoil.
I have a limited perspective and understanding of my circumstances and God's purposes for allowing them. His goals for me are greater than my immediate comfort.
The Lord promises to work all things out for my good. He is continually working to transform my character into Christ's image.
I must live in sync with God, walking in the Spirit and promptly confessing and repenting of sin.
Scripture is my foundation for peace. It increases my trust in the Lord's goodness, assures me that He keeps His promises, and reminds me of His sovereignty over every situation.
Sadly, many Christians live their whole lives without consistently experiencing this incomprehensible peace. Perhaps faith and submission are the most challenging issues. But only as we surrender control of our lives to Christ and trust in His plans for us will we discover tranquil rest for our souls.
See on Scoop.it – Truth Revealed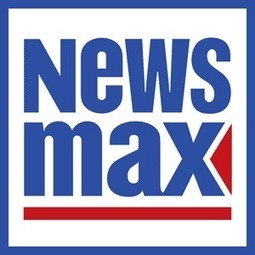 There is a great deal of misinformation circulating with regard to shariah and the threat it poses to America and western civilization.
See on www.newsmax.com
Related articles
News You May Have Missed
As Islamic Jihad, including its "stealth" variety, is rapidly succeeding in destroying our civilization, the Left continues its shameless and bizarre denial — not only about the threat of Islamic Jihad, but also about its own complicity with our enemy and its war on our society.The latest example of the Left's Jihad-Denial concerns me personally: it involves an intriguing post, written by Brian Tashman in RightWingWatch.org, titled: Beware: Human-Hating Liberals and Islamic Extremists Seek to Build Shariommunism. The post ridicules my recent appearance on CBN's "Stackelbeck on Terror" in which I discuss the Unholy Alliance between the radical Left and radical Islam, which happens to be the main field of my life's work and which I crystallized in my book, United in Hate: The Left's Romance With Tyranny and Terror.
via See No Unholy Alliance, Hear No Unholy Alliance.
Related articles
View original post 42 more words
The True History Palestine
In the 2nd century c.e., the last attempt of the Jews to achieve independence from the Roman Empire ended with the well-known event of Masada, that is historically documented and universally recognized as the fact that determined the Jewish Diaspora in a definitive way. The Land where these things happened was until then the province known as Judæa , and there is no mention of any place called "Palestine" before that time. The Roman emperor Hadrian was utterly upset with the Jewish Nation and wanted to erase the name of Israel and Judah from the face of the Earth, so that there would be no memory of the country that belonged to that rebel people. He decided to replace the denomination of that Roman province and resorted to ancient history in order to find a name that might appear appropriate, and found that an extinct people that was unknown in Roman times, called "Philistines", was once dwelling in that area and were enemies of the Israelites. Therefore, according to Latin spelling, he invented the new name: "Palæstina", a name that would be also hateful for the Jews as it reminded them their old foes. He did so with the explicit purpose of effacing any trace of Jewish history. Ancient Romans, as well as modern Palestinians, have fulfilled the Hebrew Scriptures Prophecy that declares: "They lay crafty plans against Your People… they say: 'come, let us wipe them out as a nation; let the name of Israel be remembered no more'." – Tehilim 83:3-4 (Psalm 83:3-4). They failed, as Israel is still alive. Any honest person would recognize that there is no mention of the name Palestina in history before the Romans renamed the province of Judea, that such name does not occur in any ancient document, is not written in the Bible, neither in the Hebrew Scriptures nor in the Christian Testament, not even in Assyrian, Persian, Macedonian, Ptolemaic, Seleucian or other Greek sources, and that not any "Palestinian" people has ever been mentioned, not even by the Romans that invented the term. If "Palestinians" allegedly are the historic inhabitants of the Holy Land, why did they not fight for independence from Roman occupation as Jews did? How is it possible that not a single Palestinian leader heading for a revolt against the Roman invaders is mentioned in any historic record? Why there is not any Palestinian rebel group mentioned, as for example the Jewish Zealots? Why every historic document mentions the Jews as the native inhabitants, and the Greeks, Romans and others as foreigners dwelling in Judea, but not any Palestinian people, neither as native nor as foreigner? What is more, there is no reference to any Palestinian people in the qur'an (koran), although muslims claim that their prophet was once in Jerusalem (an event that is not mentioned in the koran either). It appears evident that he did not meet any Palestinian in his whole life, nor his successors did either. Caliph Salahuddin al-Ayyub (Saladin), knew the Jews and kindly invited them to settle in Jerusalem, that he recognized as their Homeland, but he did not know any Palestinian… To claim that Palestinians are the original people of Eretz Yisrael is not only against secular history but also against Islamic history!
The name "Falastin" that Arabs today use for "Palestine" is not an Arabic name, but adopted and adapted from the Latin Palæstina . How can an Arab people have a western name instead of one in their own language? Because the use of the term "Palestinian" for an Arab group is only a modern political creation without any historic or ethnic grounds, and did not indicate any people before 1967. An Arab writer and journalist declared:
"There has never been a land known as Palestine governed by Palestinians. Palestinians are Arabs, indistinguishable from Jordanians (another recent invention), Syrians, Iraqis, etc. Keep in mind that the Arabs control 99.9 percent of the Middle East lands. Israel represents one-tenth of one percent of the landmass. But that's too much for the Arabs. They want it all. And that is ultimately what the fighting in Israel is about today… No matter how many land concessions the Israelis make, it will never be enough".
– Joseph Farah, "Myths of the Middle East" –
Let us hear what other Arabs have said:
"There is no such country as Palestine. 'Palestine' is a term the Zionists invented. There is no Palestine in the Bible. Our country was for centuries part of Syria. 'Palestine' is alien to us. It is the Zionists who introduced it".
– Auni Bey Abdul-Hadi, Syrian Arab leader to British Peel Commission, 1937 –
"There is no such thing as Palestine in history, absolutely not".
– Professor Philip Hitti, Arab historian, 1946 –
"It is common knowledge that Palestine is nothing but Southern Syria".
– Representant of Saudi Arabia at the United Nations, 1956 –
Concerning the Holy Land, the chairman of the Syrian Delegation at the Paris Peace Conference in February 1919 stated:
"The only Arab domination since the Conquest in 635 c.e. hardly lasted, as such, 22 years".
The preceding declarations by Arab politicians have been done before 1967, as they had not the slightest knowledge of the existence of any Palestinian people. How and when did they change their mind and decided that such people existed? When the State of Israel was reborn in 1948 c.e., the "Palestinians" did not exist yet, the Arabs had still not discovered that "ancient" people. They were too busy with the purpose of annihilating the new Sovereign State and did not intend to create any Palestinian entity, but only to distribute the land among the already existing Arab states. They were defeated. They attempted again to destroy Israel in 1967, and were humiliated in only six days, in which they lost the lands that they had usurped in 1948. In those 19 years of Arab occupation of Jerusalem, Judea, Samaria and the Gaza Strip, neither Jordan nor Egypt suggested to create a "Palestinian" state, since the still non-existing Palestinians would have never claimed their alleged right to have their own state… Paradoxically, during the British Mandate, it was not any Arab group but the Jews that were known as "Palestinians"!
What other Arabs declared after the Six-Day War:
"There are no differences between Jordanians, Palestinians, Syrians and Lebanese. We are all part of one nation. It is only for political reasons that we carefully underline our Palestinian identity… yes, the existence of a separate Palestinian identity serves only tactical purposes. The founding of a Palestinian state is a new tool in the continuing battle against Israel".
– Zuhair Muhsin, military commander of the PLO and member of the PLO Executive Council –
"You do not represent Palestine as much as we do. Never forget this one point: There is no such thing as a Palestinian people, there is no Palestinian entity, there is only Syria. You are an integral part of the Syrian people, Palestine is an integral part of Syria. Therefore it is we, the Syrian authorities, who are the true representatives of the Palestinian people".
– Syrian dictator Hafez Assad to the PLO leader Yassir Arafat –
"As I lived in Palestine, everyone I knew could trace their heritage back to the original country their great grandparents came from. Everyone knew their origin was not from the Canaanites, but ironically, this is the kind of stuff our education in the Middle East included. The fact is that today's Palestinians are immigrants from the surrounding nations! I grew up well knowing the history and origins of today's Palestinians as being from Yemen, Saudi Arabia, Morocco, Christians from Greece, muslim Sherkas from Russia, muslims from Bosnia, and the Jordanians next door. My grandfather, who was a dignitary in Bethlehem, almost lost his life by Abdul Qader Al-Husseni (the leader of the Palestinian revolution) after being accused of selling land to Jews. He used to tell us that his village Beit Sahur (The Shepherds Fields) in Bethlehem County was empty before his father settled in the area with six other families. The town has now grown to 30,000 inhabitants".
– Walid Shoebat, an "ex-Palestinian" Arab –
How long do "Palestinians" live in "Palestine"?
According to the United Nations weird standards, any person that spent TWO YEARS (!!!) in "Palestine" before 1948, with or without proof, is a "Palestinian", as well as all the descendants of that person. Indeed, the PLO leaders eagerly demand the "right" of all Palestinians to come back to the land that they occupied before June 1967 c.e., but utterly reject to return back to the land where they lived only 50 years before, namely, in 1917 c.e. Why? Because if they agree to do so, they have to settle back in Iraq, Syria, Arabia, Libya, Egypt… and only a handful Arabs would remain in Israel (by Israel is intended the whole Land between the Yarden River and the Mediterranean Sea, plus the Golan region). It is thoroughly documented that the first inhabitants of Eretz Yisrael after some centuries were the Jewish pioneers, and not the Arabs so-called Palestinians. Some eyewitnesses have written their memories about the Land before the Jewish immigration:
"There is not a solitary village throughout its whole extent (valley of Jezreel, Galilea); not for thirty miles in either direction… One may ride ten miles hereabouts and not see ten human beings. For the sort of solitude to make one dreary, come to Galilee… Nazareth is forlorn… Jericho lies a mouldering ruin… Bethlehem and Bethany, in their poverty and humiliation… untenanted by any living creature… A desolate country whose soil is rich enough, but is given over wholly to weeds… a silent, mournful expanse… a desolation… We never saw a human being on the whole route… Hardly a tree or shrub anywhere. Even the olive tree and the cactus, those fast friends of a worthless soil had almost deserted the country… Palestine sits in sackcloth and ashes… desolate and unlovely…".
– Mark Twain, "The Innocents Abroad", 1867 –
Where had the Palestinians been hidden that Mark Twain did not see them? Where was that "ancient" people in the mid XIX century c.e.? Of course, modern biased Arab politicians try to discredit Mark Twain and insult and blame him of racism. Yet, it seems that there were other people that did not achieve in recognizing a single Palestinian in those times and earlier:
"In 1590 a 'simple English visitor' to Jerusalem wrote: 'Nothing there is to bescene but a little of the old walls, which is yet remayning and all the rest is grasse, mosse and weedes much like to a piece of rank or moist grounde'.".
– Gunner Edward Webbe, Palestine Exploration Fund,
Quarterly Statement, p. 86; de Haas, History, p. 338 –
"The land in Palestine is lacking in people to till its fertile soil".
– British archaeologist Thomas Shaw, mid-1700s –
"Palestine is a ruined and desolate land".
– Count Constantine François Volney, XVIII century French author and historian –
"The Arabs themselves cannot be considered but temporary residents. They pitched their tents in its grazing fields or built their places of refuge in its ruined cities. They created nothing in it. Since they were strangers to the land, they never became its masters. The desert wind that brought them hither could one day carry them away without their leaving behind them any sign of their passage through it".
– Comments by Christians concerning the Arabs in Palestine in the 1800s –
"Then we entered the hill district, and our path lay through the clattering bed of an ancient stream, whose brawling waters have rolled away into the past, along with the fierce and turbulent race who once inhabited these savage hills. There may have been cultivation here two thousand years ago. The mountains, or huge stony mounds environing this rough path, have level ridges all the way up to their summits; on these parallel ledges there is still some verdure and soil: when water flowed here, and the country was thronged with that extraordinary population, which, according to the Sacred Histories, was crowded into the region, these mountain steps may have been gardens and vineyards, such as we see now thriving along the hills of the Rhine. Now the district is quite deserted, and you ride among what seem to be so many petrified waterfalls. We saw no animals moving among the stony brakes; scarcely even a dozen little birds in the whole course of the ride".
– William Thackeray in "From Jaffa To Jerusalem", 1844 –
"The country is in a considerable degree empty of inhabitants and therefore its greatest need is of a body of population".
– James Finn, British Consul in 1857 –
"There are many proofs, such as ancient ruins, broken aqueducts, and remains of old roads, which show that it has not always been so desolate as it seems now. In the portion of the plain between Mount Carmel and Jaffa one sees but rarely a village or other sights of human life. There are some rude mills here which are turned by the stream. A ride of half an hour more brought us to the ruins of the ancient city of Cæsarea, once a city of two hundred thousand inhabitants, and the Roman capital of Palestine, but now entirely deserted. As the sun was setting we gazed upon the desolate harbor, once filled with ships, and looked over the sea in vain for a single sail. In this once crowded mart, filled with the din of traffic, there was the silence of the desert. After our dinner we gathered in our tent as usual to talk over the incidents of the day, or the history of the locality. Yet it was sad, as I laid upon my couch at night, to listen to the moaning of the waves and to think of the desolation around us".
– B. W. Johnson, in "Young Folks in Bible Lands": Chapter IV, 1892 –
"The area was underpopulated and remained economically stagnant until the arrival of the first Zionist pioneers in the 1880's, who came to rebuild the Jewish land. The country had remained "The Holy Land" in the religious and historic consciousness of mankind, which associated it with the Bible and the history of the Jewish people. Jewish development of the country also attracted large numbers of other immigrants – both Jewish and Arab. The road leading from Gaza to the north was only a summer track suitable for transport by camels and carts… Houses were all of mud. No windows were anywhere to be seen… The plows used were of wood… The yields were very poor… The sanitary conditions in the village [Yabna] were horrible… Schools did not exist… The rate of infant mortality was very high… The western part, toward the sea, was almost a desert… The villages in this area were few and thinly populated. Many ruins of villages were scattered over the area, as owing to the prevalence of malaria, many villages were deserted by their inhabitants".
– The report of the British Royal Commission, 1913 –
The list of travellers and pilgrims throughout the XVI to the XIX centuries c.e. that give a similar description of the Holy Land is quite longer, including Alphonse de Lamartine, Sir George Gawler, Sir George Adam Smith, Siebald Rieter, priest Michael Nuad, Martin Kabatnik, Arnold Van Harff, Johann Tucker, Felix Fabri, Edward Robinson and others. All of them found the land almost empty, except for Jewish communities in Jerusalem, Shechem, Hevron, Haifa, Safed, Irsuf, Cæsarea, Gaza, Ramleh, Acre, Sidon, Tzur, El Arish, and some towns in Galilee: Ein Zeitim, Pekiin, Biria, Kfar Alma, Kfar Hanania, Kfar Kana and Kfar Yassif. Even Napoleon I Bonaparte, having seen the need that the Holy Land would be populated, had in mind to enable a mass return of Jews from Europe to settle in the country that he recognized as theirs' – evidently, he did not see any "Palestinian" claiming historical rights over the Holy Land, whose few inhabitants were mainly Jews.
Besides them, many Arab sources confirm the fact that the Holy Land was still Jewish by population and culture in spite of the Diaspora:
·In 985 c.e. the Arab writer Muqaddasi complained that in Jerusalem the large majority of the population were Jewish, and said that "the mosque is empty of worshippers…" .
·Ibn Khaldun, one of the most creditable Arab historians, in 1377 c.e. wrote:
"Jewish sovereignty in the Land of Israel extended over 1400 years… It was the Jews who implanted the culture and customs of the permanent settlement".
After 300 years of Arab rule in the Holy Land, Ibn Khaldun attested that Jewish culture and traditions were still dominant. By that time there was still no evidence of "Palestinian" roots or culture .
·The historian James Parker wrote: "During the first century after the Arab conquest [670-740 c.e.], the caliph and governors of Syria and the [Holy] Land ruled entirely over Christian and Jewish subjects. Apart from the Bedouin in the earliest days, the only Arabs west of the Jordan were the garrisons".
Even though the Arabs ruled the Land from 640 c.e. to 1099 c.e., they never became the majority of the population. Most of the inhabitants were Christians (Assyrian and Armenian) and Jews.
If the historic documents, comments written by eyewitnesses and declarations by the most authoritative Arab scholars are still not enough, let us quote the most important source for muslim Arabs:
"And thereafter We [Allah] said to the Children of Israel: 'Dwell securely in the Promised Land. And when the last warning will come to pass, we will gather you together in a mingled crowd'.".
– Qur'an 17:104 –
Any sincere muslim must recognize the Land they call "Palestine" as the Jewish Homeland, according to the book considered by muslims to be the most sacred word and Allah's ultimate revelation.
Related articles
In Islamic law the life of a Muslim is considered superior to that of a non-Muslim, so much so that whilst a non-Muslim killing a Muslim would be executed, the reverse would not occur.
Sahih Al-Bukhari Hadith 9.50 Narrated by Abu Juhaifa
I asked 'Ali "Do you have anything Divine literature besides what is in the Qur'an?" Or, as Uyaina once said, "Apart from what the people have?" 'Ali said, "By Him Who made the grain split (germinate) and created the soul, we have nothing except what is in the Qur'an and the ability (gift) of understanding Allah's Book which He may endow a man with, and what is written in this sheet of paper." I asked, "What is on this paper?" He replied, "The legal regulations of Diya (Blood-money) and the (ransom for) releasing of the captives, and the judgment that no Muslim should be killed in Qisas (equality in punishment) for killing a Kafir (disbeliever)."
Stevie, you have disappointed the world with surrendering to pressure from those who hate and whose prejudice against the Jewish people is pure evil. You have shamed yourself and all who value truth, freedom and democracy.
See on Scoop.it – Truth Revealed

Much thanks to Eli Hertz for this comprehensive, exhaustive historical deconstruction of the lie told around the world.
Palestine is a Geographical Area, Not a Nationality.
In an interview with Republican Presidential Primary front-runner and former Speaker of the House Newt Gingrich, a former Professor and Historian, he explains his position on the Arab-Israeli conflict and states that the Palestinians are "an invented Palestinian people, who are in fact Arabs."
It is time to tell the truth that is based on facts:
Until the Jews began returning to the Land of Israel in increasing numbers from the late 19th century to the turn of the 20th, the area called Palestine was a deserted waste land that belonged to the Ottoman Empire, based in Turkey.
'Palestinianism' in and of itself lacks any substance of its own. Arab society on the West Bank and Gaza suffer from a deep social cleavage created by a host of rivalries based on divergent geographic, historical, sociological and familial allegiances.
What glues Palestinians together is a carefully nurtured hatred of Israel and the rejection of Jewish nationhood.
Palestinians
"All [that Palestinians] can agree on as a community is what they want to destroy, not what they want to build."1 New York Times Columnist Thomas Friedman
The Palestinians' claim that they are an ancient and indigenous people fails to stand up to historic scrutiny. Most Palestinian Arabs were newcomers to British Mandate Palestine. Until the 1967 Six-Day War made it expedient for Arabs to create a Palestinian peoplehood, local Arabs simply considered themselves part of the 'great Arab nation' or 'southern Syrians.'
There is no age-old Palestinian people. Most so-called Palestinians are relative newcomers to The Land of Israel.
Palestinian Arabs cast themselves as a native people in "Palestine" – like the Aborigines in Australia or Native Americans in America. They portray the Jews as European imperialists and colonizers. This is simply untrue.
Until the Jews began returning to the Land of Israel in increasing numbers from the late 19th century to the turn of the 20th, the area called Palestine was a God- forsaken backwash that belonged to the Ottoman Empire, based in Turkey.
The land's fragile ecology had been laid waste in the wake of the Arabs' 7th- century conquest. In 1799, the population was at it lowest and estimated to be no more than 250,000 to 300,000 inhabitants in all the land.2
At the turn of the 20th century, the Arab population west of the Jordan River (today, Israel and the West Bank) was about half a million inhabitants and east of the Jordan River perhaps 200,000.3
The collapse of the agricultural system with the influx of nomadic tribes after the Arab conquest that created malarial swamps and denuded the ancient terrace system eroding the soil, was coupled by a tyrannous regime, a crippling tax system and absentee landowners that further decimated the population. Much of the indigenous population had long since migrated or disappeared. Very few Jews or Arabs lived in the region before the arrival of the first Zionists in the 1880s and most of those that did lived in abject poverty.
CONTINUED:
See on raymondjclements.wordpress.com
Related articles
By Tony Pezzulo:
A correct understanding "about Jeremiah 8:8 and what it says about "the lying pen of the scribes has made the Law a lie. "As with any verse in the Bible, we must look at the context to understand the verse. The context is that false prophets were speaking peace to the Jews, while God's true prophet Jeremiah is calling for judgment upon the Jews if they do not repent of sin. The "scribes" were not those who COPY the Torah, but they were the Jewish teachers of the time. Notice that verse 7 says that the people did not KNOW the law, because the teachers were only telling the people what they wanted to hear. The verse does not say that the people did not HAVE the law. A simple understanding of context reveals that Jeremiah is not saying that the scribes corrupted the text of the Torah. They were corrupting the meaning of the law with their teachings.The Bible is not corrupted."
More Jewish blood libel from Muslim media: Photos of Syrian Massacres Recycled as Gaza Atrocities
It's Goebbels one better. Unlike the Muslim world, the Nazi propaganda war machine didn't have a supplicant world media eager to advance their monstrous blood libels.
Yet another fake "Gaza" photo has incited a flurry of comments on Facebook against Israel during the fifth day of Israel's Pillar of Defense operation in the Hamas-controlled Gaza Strip. An Arab news site called Alarab Net released the photo, which shows a family who was allegedly 'massacred' in Gaza on its Facebook page on Sunday, November 18.
The caption in Arabic roughly translates into English as "martyred massacred family in Gaza shortly before…"Thanks to Tazpit News Agency's investigative work, it was found that the photo had been originally published on a news site based in Dubai, United Arab Emirates called Moheet one month earlier on October 19. On the Moheet website, the photo was titled "Syria killed 122 Friday…Assad Used Cluster Bombs."
_
See on Scoop.it – Truth Revealed


As you no doubt know, yesterday Israel launched Operation Pillar of Defense — a purely defensive operation designed to stop rocket fire from Gaza into southern Israel. And as you also know, too many voices in the media and across the country are focusing on Israel's strikes while ignoring the context which necessitated them. This means that all of us must now become Israel's ambassadors and explain to our family, friends and neighbors why Israel has the right — and the responsibility — to defend its citizens.
Israel needs you. And you need the facts:
• In the week preceding the launch of yesterday's operation, over 120 missile were fired from Gaza into southern Israel.
• Since the beginning of 2012, over 760 rockets have been launched from Gaza into Israel's southern communities.
• Since Israel launched this operation yesterday, an additional 245 rockets have been fired into Israel, killing three Israelis and injuring many more.
• These rockets target Israeli civilians, and have forced over one million Israelis into bomb shelters.
• In recent years, Hamas has acquired an arsenal of long range Fajr-5 missiles from Iran capable of hitting Tel Aviv and now two rockets have landed in the outskirts of Tel Aviv.
• Operation Pillar of Defense is a limited operation targeting Hamas' missile stockpiles and the Hamas terrorists responsible for firing them.
Every nation on earth has the right to defend its citizens from attacks. Most nations would have taken action after one or two missiles were fired into their territory. Israel has once again exercised enormous restraint and waited until over 760 rockets had been fired into its territory before launching Operation Pillar of Defense.
As always, Israel is targeting Hamas' missiles and the terrorists who fire them while taking every reasonable precaution to avoid harming Palestinian civilians. By contrast, Hamas and its allies are specifically targeting Israeli civilians, while hiding behind Palestinian civilians. There is no moral equivalence in this fight.
Related articles