FULL ARTICLE HERE: Facebook Adopts Sharia
Greetings my fellow infidels.  It is my sad duty to inform you that Facebook has adopted sharia.  A bold claim to be sure, so here is the proof.   
Obama says "respect it!"  And Facebook says "don't criticize it!"  What is the 'it' in question?!  It is sharia, the legal system associated with islam, a totalitarian political ideology disguised as a religion. 
One of the tenets of islam is that criticism of islam, mohammed and sharia itself are prohibited. 
See on Scoop.it – Islam Revealed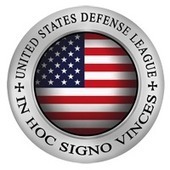 The Official Site Of The United States Defense League…
See on www.usdl.info
Related articles
The Origins of Islam
In the seventh century of the Christian era, a wondering Arab of the lineage of Hagar, the Egyptian, combining the powers of transcendent genius, the preternatural energy of a fanatic, and the fraudulent spirit of an imposter, proclaimed himself as a messenger from Heaven, and spread desolation and delusion over an extensive portion of the earth.
Adopting from the sublime conception of Mosaic Law, the doctrine of one omnipotent God; he connected indisputably with, the audacious falsehood, that he was himself his prophet and apostle. Adopting from the new Revelation of Jesus, the faith and hope of immortal life, and a future retribution, he humbled it to the dust, by adapting all the rewards and sanctions of his religion to the gratification of sexual passion.
He poisoned the source of human felicity at the fountain, by degrading the condition of the female sex, and the allowance of polygamy; and he declared undistinguishing and exterminating war, as a part of his religion, against all the rest of mankind.
THE ESSENCE OF HIS DOCTRINE WAS VIOLENCE AND LUST; TO EXALT THE BRUTAL OVER THE SPIRITUAL PART OF HUMAN NATURE. (emphasis not added)