Islam has the concept of  "jihad by birth rate" as seen in this tradition:
Narrated Ma'qil ibn Yasar:
A man came to the Prophet (peace_be_upon_him) andsaid: I have found a woman of rank and beauty, but she does notgive birth to children. Should I marry her? He said: No. He came again to him, but he prohibited him. He came to him third time, and he (the Prophet) said: Marry women who are loving and very prolific, for I shall OUTNUMBER the peoples by you . ( Sunan Abu Dawud , Book11, Number 2045 )
Related articles
13 STRANGE RULES OF ISLAM

Many Westernized people outside the Arab world are drawn to what they perceive as the simplicity, peace, and reasonableness of Islam. However, before you accept Islam at face value or consider converting, it is important to understand that conversion to Islam demands that you follow the Qur'an (scripture), the hadith (oral teachings of Muhammad), and the sunna (actions of Muhammad). Many of these teachings make no sense to Westerners. In fact, if you asked the average Muslim why Muhammad set some of these rules, they would not know either. After all, Muslims are taught never to question the infallible word of Allah and his Prophet (Qur'an 5:101).

Considering that conversion to Islam is final, with death being the penalty for abandoning Islam (Bukhari, Vol. 4, Number 260), perhaps the dog-lovers, modern women, and reasonable minded among us should consider these strange, but mandatory, rules:

Islam makes it a sin to pluck your eyebrows.
Q Bukhari, Vol. 7, Number 815

Muslims are not allowed to have pictures in their homes.
Q Bukhari, Vol. 7, Number 844

If a Muslim wife refuses to wear the veil, others will regard her as her husband's slave, not a wife.
Q Bukhari, Vol. 7, Number 22

Unmarried people who have sex are to be whipped 100 lashes and sent into exile for one year.
Q Bukhari, Vol. 3, Number 817

Although Islam teaches getting into heaven is a matter of having your good deeds outweigh your bad deeds, there are certain things that guarantee heaven: memorizing the 99 names of Allah, having 2 of your children die before you in jihad, and killing someone who does not believe in Islam.
Q Bukhari, Vol. 3, Number 894. Bukhari, Vol. 2, Number 341. Bukhari, Vol. 1, Number 35

Allah encourages lying to non-believers to keep the peace or to overpower them.
Q Bukhari, Vol. 3, Number 857

Allah forbids women from wearing wigs or hair extensions.
Q Bukhari, Vol. 7, Number 133

Muslims are not allowed to wear the color yellow.
Q Muslim, Book 24, Number 5173

Yawning is from Satan and to be avoided at all costs.
Q Bukhari, Vol. 8, Number 242

Muhammad taught that all dogs should be killed.
Q Bukhari, Vol. 4, Number 540

Muhammad urged women to breast-feed grown young men so that the men would be considered family and therefore able to be around the unveiled women and would be unable to marry the women.
Q Muslim, Book 8, Number 3426

It is sinful to lie on your back with your feet crossed one on top of the other.
Q Muslim, Book 24, Number 5238….
Related articles
See on Scoop.it – Truth Revealed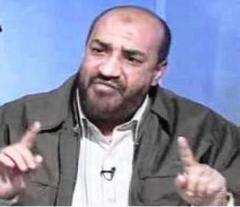 During a conference last week (see video below, with English subtitles) he explained how he is so "disgusted" by Christians, to the point that, if a Christian were to touch his cup, he would not drink from it.
He kept stressing that, while Sharia law does not ban Muslims from eating food prepared by Christians, he personally is sickened by them. Badr explained how he once entered a store in Egypt to buy food, but when he saw the crosses and Christian icons on the wall, and understood that the owner was Christian, he immediately gave the food away on the street.
See on www.raymondibrahim.com
See on Scoop.it – Truth Revealed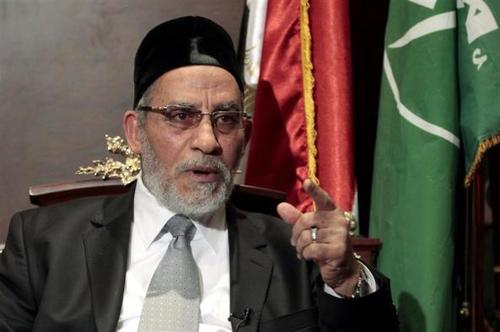 (Image: Muslim Brotherhood Guide Mohammed Badie)
(Algemeiner) A senior Muslim Brotherhood official is denying the group's leader called for "holy jihad" against Israel in a newspaper article last week, even though strikingly similar language remains on the Brotherhood's Arabic website.
The denial follows a call from the Simon Wiesenthal Center for President Obama to condemn the comments by Muslim Brotherhood General Guide Mohammed Badie, and for the United States to cut off all interaction with the Brotherhood until they are withdrawn.
Egypt's Al-Ahram newspaper quoted Badie calling for "holy Jihad" because "the Zionists only understand force," and saying that justice cannot be attained "through the corridors of the United Nations or through negotiations."
Badie's statement "confirms our long held view that Egypt's Muslim Brotherhood is the most dangerous anti-Semitic organization in the world today," Wiesenthal Center leaders Rabbis Marvin Hier and Abraham Cooper said in a statement.
Brotherhood spokesman Waleed Shalaby denied Badie made the statement.
But Badie's weekly message, still posted on the Brotherhood's Arabic-language website, mirrors much of what Al-Ahram reported. According to an Investigative Project on Terrorism translation, Badie said:
"The Zionists only know the method of force. They will not step back from transgression, unless they are forced to. This will only be by holy Jihad, and enormous sacrifices and all forms of resistance. One day they will be certain that we will choose this Way, and raise the flag of Jihad in the Way of God. We will go forth to the field of Jihad."
Jerusalem's Al-Aqsa Mosque is "the life of the Islamic Umma is not just memories of history time will erase with the blowing winds," Badie said, "nor will Muslims forget it through long occupation, but Jerusalem and Al-Aqsa Mosque are buried in the depths of Muslims, and love for it is in the veins of the faithful. … By God, it is dearer to us than our lives which we have. For its sake, a Muslim will not spare his life in sacrifice for it."
In a subsequent statement issued Sunday, the Wiesenthal Center called the Brotherhood denial "laughable," noting Al-Ahram is government-owned.
As we've noted repeatedly, the Brotherhood has a long track record of issuing benign-sounding statements to English-language audiences, but speaking in more radical terms in Arabic. For example, during Egypt's first electoral campaign since the fall of dictator Hosni Mubarak, the Brotherhood removed portions of its bylaws which call for "establishing the Islamic State" from its English-language website. But in a speech, Badie reminded supporters of the path Brotherhood founder Hassan al-Banna spelled out to develop "the rightly guided caliphate."
The Brotherhood struck a seemingly positive tone after American commandos killed Osama bin Laden, telling English language audiences "one of the reasons for which violence has been practised in the world has been removed." But to Arabic speaking audiences, bin-Laden was referred to with terms of honor, such as Sheikh and even "shaheed," or martyr. It condemned the American attack as an assassination and reinforced the right to "legitimate resistance" against occupation in Afghanistan, Israel and elsewhere.
It is in this context that the denials of Badie's statement by an Egyptian government media outlet, and on the Brotherhood's own website must be seen.
The Brotherhood is Egypt's undisputed power today, with President Mohamed Morsi resigning only after becoming a candidate for president. It cannot be ignored or dismissed as idle chatter when his colleague, Badie, calls for holy jihad to liberate Palestine.
"We are not dealing with a YouTube video or a lone extremist Imam, but a call to anti-Semitic violence by a man who has tens of millions of followers and leads the organization that controls Egypt's future. It cannot be business as usual in Washington when such an assault is launched against the Jewish people," the Wiesenthal Center statement said.
Given the support the Brotherhood enjoyed from Islamist groups in America, and the fact that several are direct descendants, the Muslim American Society, Islamic Society of North America and Council on American-Islamic Relations should denounce the comments, too.
Sign the MB investigation petition
Related
Jewish group condemns MB over anti-Semitic remarksIslamophobia is a sacralized Islamic Objective(video) Anti-Semitic indoctrination at Northeastern UU.S. Embassy calls out Muslim Brotherhood over TwitterMB co-opting Arab Spring to make caliphateObama Prepares huge bailout for Muslim BrotherhoodUnderstanding the Muslim Brotherhood"Muslim" calls out Dems for enabling Islamist "insurgent"Truther fairy tales: Israel seeks war to keep lid on 9/11Hamas ready to coordinate with the MB in Cairo(video) A Brave Challenge to Sharia in EgyptUS 'concerned' about media freedom in EgyptMB Crucifies Opponents, Attacks Secular MediaBrotherhood tightens grip on EgyptNewspaper editions confiscated for insulting MorsyEgyptian Sociologist: MB Most Dangerous IslamistsGOP leaders ignorant of MB's American influenceIn Egypt, Panetta Declares Support for IslamofascismAmerican Islamist groups shape Arab revolutionsRep Gohmert on MB letters, DHS, & terrorists in the WHIsrael perturbed by Obama's outreach to MorsyMB: Slapping, Stabbing, & Slaying for ShariaObama bypasses Congress–gives 1.5billion to MBEgypt: Anti-Brotherhood protest growsEgypt: Coptic activists march to presidential palace"Sharia Harassment" plagues Egyptian womentEgypt: Islamists debate role of Sharia in constitutionSec. Clinton Gave Hundreds of Millions to MBAl-Qaeda Muslim Brotherhood CoalitionMB Preaching Destruction of Israel After ElectionAllen West: Arab Spring is Islamic NightmareChristians Should "Convert, Pay Tribute, or Leave,"Brotherhood Promises Islamic Law in EgyptFemale Genital Mutilation: MB's Gift to WomenMB Goals: Application of Sharia & CaliphateMB Close to Attaining "Ultimate Goal"
Fatwa On Islam
See on www.algemeiner.com
Related articles
See on Scoop.it – Truth Revealed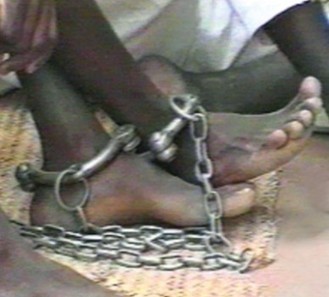 A brief history of Muslim Arabs' barbaric institution of black slavery.
See on frontpagemag.com
Related articles
See on Scoop.it – Truth Revealed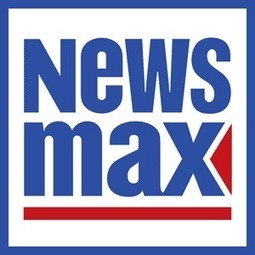 There is a great deal of misinformation circulating with regard to shariah and the threat it poses to America and western civilization.
See on www.newsmax.com
Related articles
News You May Have Missed
As Islamic Jihad, including its "stealth" variety, is rapidly succeeding in destroying our civilization, the Left continues its shameless and bizarre denial — not only about the threat of Islamic Jihad, but also about its own complicity with our enemy and its war on our society.The latest example of the Left's Jihad-Denial concerns me personally: it involves an intriguing post, written by Brian Tashman in RightWingWatch.org, titled: Beware: Human-Hating Liberals and Islamic Extremists Seek to Build Shariommunism. The post ridicules my recent appearance on CBN's "Stackelbeck on Terror" in which I discuss the Unholy Alliance between the radical Left and radical Islam, which happens to be the main field of my life's work and which I crystallized in my book, United in Hate: The Left's Romance With Tyranny and Terror.
via See No Unholy Alliance, Hear No Unholy Alliance.
Related articles
View original post 42 more words
In Islamic law the life of a Muslim is considered superior to that of a non-Muslim, so much so that whilst a non-Muslim killing a Muslim would be executed, the reverse would not occur.
Sahih Al-Bukhari Hadith 9.50 Narrated by Abu Juhaifa
I asked 'Ali "Do you have anything Divine literature besides what is in the Qur'an?" Or, as Uyaina once said, "Apart from what the people have?" 'Ali said, "By Him Who made the grain split (germinate) and created the soul, we have nothing except what is in the Qur'an and the ability (gift) of understanding Allah's Book which He may endow a man with, and what is written in this sheet of paper." I asked, "What is on this paper?" He replied, "The legal regulations of Diya (Blood-money) and the (ransom for) releasing of the captives, and the judgment that no Muslim should be killed in Qisas (equality in punishment) for killing a Kafir (disbeliever)."
Stevie, you have disappointed the world with surrendering to pressure from those who hate and whose prejudice against the Jewish people is pure evil. You have shamed yourself and all who value truth, freedom and democracy.
What is the Truth about American Muslims
The First Amendment Center, the Muslim Brotherhood and assorted leftists at the Interfaith Alliance have produced a polished piece of apologist propaganda for Islam. It has been getting a lot media play, because it says all the things the public would like to believe about Islam. It is a textbook summary of arguments made by Islam's apologists and serves as a teaching example of how to refute this propaganda using the scientific method.
Here is the truth about Muslims. They will not tell you the whole truth, but only a half truth. Islam is inherently dualistic and holds two opposing truths at the same time. There are two Korans, an early Koran written in Mecca and a later Koran written in Medina. There is no jihad in the early Meccan Koran, but the later Medinan Koran is filled with jihad. So which is the real Islam? Both peace and war are true Islam. A Muslim will only talk about the half he needs. But, there is one Muslim who will tell you the complete truth—Mohammed. Needless to say, this propaganda does not consult him.
Here is the second part of the analysis:
9. How do American Muslims participate in American public life?
American Muslims have created institutions of their own in the United States, just like other religious communities. There are many long-established groups such as the Islamic Society of North America (ISNA), an umbrella organization of some 300 mosques and Islamic centers based in Indiana, and newer organizations like the Council for the Advancement of Muslim Professionals.
"Islamic Society of North America (ISNA)"
Whoa! ISNA is participation in American life? ISNA is pure Muslim Brotherhood; in fact, they are at the top of the list in the Muslim Brotherhood memo submitted in the Holy Land Foundation trial. And what is the Muslim Brotherhood? An organization dedicated to bringing the caliphate to rule over the entire world and to destroy our Constitution by replacing it with Sharia law.
And remember the Muslim Brotherhood motto? Here it is:
"Allah is our objective. The Prophet is our leader. The Qur'an is our law. Jihad is our way. Dying in the way of Allah is our highest hope."
ISNA and all other Muslim Brotherhood types participate in American life in the sense of working to annihilate it.
10. Is Islam a political movement?
No. Islam is a religious tradition and adherents to Islam are called Muslim. Of course, American Muslims like Americans from other religious groups, participate in American political life. American Muslim voting patterns generally mirror the broader American population. American Muslims are Republicans, Democrats, Libertarians, liberals, and conservatives. There is no one political platform or agenda for those who practice the religion of Islam in the United States.
"Islam is a religious tradition"
Yes, but it is also a political tradition. To prove that read the Sira, the biography of Mohammed. It is very interesting to plot the data found in the Sira about how Islam grew. Here is the plot:
The religion of Islam was a failure. In preaching the religion of Islam, Mohammed converted 150 Arabs to Islam. Then he went to Medina and became a politician and a jihadist. During the last 9 years of his life in Medina, he averaged an event of violence on the average of every 6 weeks. When Mohammed died every Arab was a Muslim. Without politics and jihad there would have never been an Islam. The religion failed, the politics succeeded.
11. Have American Muslim leaders spoken out against extremist violence?
Yes. Many American Muslim leaders and organizations have repeatedly denounced extremist violence in the strongest possible terms.
Of the many statements and actions taken by American Muslims to condemn and counter terrorism, the fatwa (religious ruling) from the Fiqh Council of North America (an Islamic juristic body) captures the views of the vast majority of American Muslims: "Islam strictly condemns religious extremism and the use of violence against innocent lives. There is no justification in Islam for extremism or terrorism."
Fiqh Council of North America condems violence, but Islam does not condemn jihad. Jihad is neither extremism nor terrorism. The Fiqh Council of North America (a Muslim Brotherhood group) may condemn terrorism, but Allah does not.
8:12 God revealed His will to the angels, saying: 'I shall be with you. Give courage to the believers. I shall cast terror into the hearts of the Kafirs. Strike off their heads, strike off the very tips of their fingers!'
"innocent lives"
As you read about innocence, remember that a Kafir is in perpetual rebellion against Islam. Hence, Kafirs are never innocent, but guilty of offending Allah.
The Fiqh Council of North America's statement affirms the following Islamic principles:
"All acts of terrorism, including those targeting the life and property of civilians, whether perpetrated by suicidal or any other form of attacks, are haram (forbidden) in Islam.
"All acts of terrorism…are haram"
Well, so acts of terror are forbidden in Islam. But jihad is a community obligation for all Muslims. Jihad is not terror, but sacred violence to prepare the world for Islam and the Sharia.
Koran 2:216 You are commanded to fight although you dislike it. You may hate something that is good for you, and love something that is bad for you. Allah knows and you do not.
"It is haram (forbidden) for a Muslim to cooperate with any individual or group that is involved in any act of terrorism or prohibited violence."
I guess that Mohammed did not get this memo, because he said, just the opposite:
[Bukhari 4,52,96] Mohammed: "Anyone who arms a jihadist is rewarded just as a fighter would be; anyone who gives proper care to a holy warrior's dependents is rewarded just as a fighter would be."
"It is the civic and religious duty of Muslims to undertake full measures to protect the lives of all civilians, and ensure the security and well-being of fellow citizens."
Muslims are to undertake full measures to follow the Sunna of Mohammed and he attacked every single neighbor, without a single exception. And he did it year after year, until he ran out of enemies in Arabia and then he left Arabia to go to Syria and attack the Christians there.
12. Are American Muslims concerned about extremist violence in the United States?
Yes. Most American Muslims, like most other Americans, are deeply concerned about the problem of extremist violence committed in the name of Islam. According to the most reliable data we have, the overwhelming majority of American Muslims is well integrated into American society and report criminal activity. Over the past decade, 40% of domestic terrorism plots have been uncovered or deterred with assistance from American Muslims.[iii]
"40% of domestic terrorism plots have been uncovered or deterred with assistance from American Muslims"
Since 100% of the domestic jihad has been by Muslims, what can be said about the other 60%? What Muslims did not turn them in?
13. Do American Muslim leaders support freedom of expression and religious liberty?
"support freedom of expression and religious liberty"
Really? Then why do the Muslim Brotherhood organizations demand that only Muslims be allowed to talk about Islam to government officials? That is freedom of expression? Under pressure of Islamic leaders, no US agency can listen to a lecture about Islam if it is given by Kafirs, courtesy of Obama.
Yes. Many American Muslim leaders, educational institutions, and advocacy groups have repeatedly spoken out for freedom of expression and are actively involved in promoting religious liberty for all people both in the United States and abroad.
"promoting religious liberty for all people both in the United States and abroad"
The Center for the Study of Political Islam publishes a monthly newsletter called the Bulletin of Christian Persecution. It documents the murder, rape, kidnapping of Christians in Muslim nations. Thousands of Christians, Buddhists, and Hindus die each year at the hands of Muslims. This persecution was started 1400 years ago by Mohammed and sanctioned by Allah. Here is the liberty promised by Allah:
Koran 9:29 Fight against such of those to whom the Scriptures were given [Christians] as believe in neither Allah nor the Last Day, who do not forbid what Allah and His apostles have forbidden [follow Sharia], and do not embrace Islam, until they pay the dhimmi tax out of hand and are utterly humiliated.
Allah's liberty for Christians includes murder until the survivors agree to live by the Sharia, pay special taxes and are humiliated.
Misunderstood terms and practices
14. What does "jihad" mean? Isn't it a "holy war?"
"Jihad" literally means striving, or doing one's utmost. Within Islam, there are two basic theological understandings of the word: The "Greater Jihad," is the struggle against the lower self – the struggle to purify one's heart, do good, avoid evil, and make oneself a better person. The "Lesser Jihad" is an outward struggle. Jihad constitutes a moral principle to struggle against any obstacle that stands in the way of the good. Bearing, delivering, and raising a child, for example, is an example of outward jihad, because of the many obstacles that must be overcome to deliver and raise the child successfully. Jihad may also involve fighting against oppressors and aggressors who commit injustice. It is not "holy war" in the way a crusade would be considered a holy war, and while Islam allows and even encourages proselytizing, it forbids forced conversion. In Islamic tradition, the form of jihad that involves fighting requires specific ethical conditions under which it is permissible to fight, as well as clear rules of engagement such as the requirement to protect non-combatants. Scholars have likened Jihad as fighting to the Christian concept of "just war."
"The "Greater Jihad," is the struggle against the lower self – the struggle to purify one's heart, do good, avoid evil, and make oneself a better person. The "Lesser Jihad" is an outward struggle."
Let us measure the truth of this statement. The Hadith are the Traditions of Mohammed and are part of the Sunna. The Koran says 91 times that Mohammed is the perfect Muslim and every Muslim is to model their life after him. The prime text for Hadith is by Bukhari. If you count the number of hadiths devoted to jihad, they account for 21% of the total, roughly 1400 traditions about jihad. If you go through these hadiths, less than 2% of them are about the greater jihad. That means that 98% of them are about the lesser jihad of killing Kafirs.
That means that the greater jihad is statistically insignificant. Jihad is about the annihilation of Kafirs, said another way, "an outward struggle".
"it forbids forced conversion"
This implies that there is some sort of "convert or die" situation with Islam. But Islam has always been about death and other religions. For instance according to Sharia law and the Koran, a Muslim is not supposed to kill another Muslim. Not so with Kafirs. Mohammed killed Kafirs repeatedly. First he started killing and robbing pagans. Then he started killing Jews. Next he attacked the Christians. So it may not be convert or die, but it is "convert and you won't die".
When Mohammed died Abu Bakr, his closest Companion, became caliph. His first order of business was to go to war against all Arabs who wanted to leave Islam, the Apostasy war. Apostasy is a capital crime in the Sharia. Leave Islam and you can die.
The variety of interpretations of Lesser
Jihad or just war over 1400 years in many settings is a complex discussion.
Much of the contemporary misuse of the term "jihad" may be dated to the Soviet invasion of Afghanistan, when stateless actors began to claim the right to declare jihad. In Islamic tradition, there is no theological or political basis for this claim. Radical and extremist groups appropriate and misuse the term "jihad" to give a religious veneer to their violent political movements and tactics.
"Jihad or just war over 1400 years in many settings is a complex discussion."
Actually, the results of jihad over the last 1400 years are very simple. Look at the Tears of Jihad, the totals of different social groups who were murdered.Tears of Jihad
Africans 120
Hindus 80
Christians 60
Buddhists 10
Total 270
Jihad is not a fringe doctrine with a verse or two. Islam has 3 sacred texts—Koran, Sira (Mohammed's biography) and Hadith (Traditions). Look at how much of them are about jihad.
The reason that there is so much material about jihad in the later Koran is that it was responsible for the success of Islam.
Another part of the discussion about jihad is that the Koran and the Sharia demand that part of the obligatory Muslim tax, the zakat, must go to those fighting in Allah's cause, jihad. Jihad has a budget in the Koran and the Sharia.
16. Are Muslim men allowed to marry four wives?
While the Qur'an sanctions marriage to up to four wives (Q 4:3), the wording of the verse is understood by some Muslim scholars to allow but at the same time discourage marrying more than one wife. Verse 4:3 says that a Muslim man may marry up to four wives if he can treat them equally. Since men cannot treat any two people equally, the practice which was historically acceptable during times of crisis, like war, is now even outlawed in some Muslim majority nations.
The short answer is yes. Yes, according to the Koran. Yes, according to the Sharia. So that means that it is sacred law and when enough Islamists come to power in a country, polygamy will return. What the Sharia allows is the Pole Star that Islam will revolve around.
From the Sharia: m6.10 It is unlawful for a free man to marry more than four women. It is fitter to confine oneself to just one.
Related articles
No failure so tragic than an idea that never should have been that seeks to replace a Reality and idea thats already succeeded, especially that which is exploited by those who lead.
–  Paul Marcel-Rene 11/22/12
When I wrote this original statement, I was referring to the tragic idea of a "palestinian" state besides Jordan (which already was established as a state of palestinians) that never should have been and that has led to countless deaths due to the exploitation of the displaced arabs erroneous classified as palestinians by their leaders, that seeks to replace the idea and reality of the State of Israel.
More Jewish blood libel from Muslim media: Photos of Syrian Massacres Recycled as Gaza Atrocities
It's Goebbels one better. Unlike the Muslim world, the Nazi propaganda war machine didn't have a supplicant world media eager to advance their monstrous blood libels.
Yet another fake "Gaza" photo has incited a flurry of comments on Facebook against Israel during the fifth day of Israel's Pillar of Defense operation in the Hamas-controlled Gaza Strip. An Arab news site called Alarab Net released the photo, which shows a family who was allegedly 'massacred' in Gaza on its Facebook page on Sunday, November 18.
The caption in Arabic roughly translates into English as "martyred massacred family in Gaza shortly before…"Thanks to Tazpit News Agency's investigative work, it was found that the photo had been originally published on a news site based in Dubai, United Arab Emirates called Moheet one month earlier on October 19. On the Moheet website, the photo was titled "Syria killed 122 Friday…Assad Used Cluster Bombs."
_
The New York Times bestselling book by Aaron Klein and Brenda Elliott "Fool Me Twice: Obama's Shocking Plans for the Next Four Years Exposed"
It's frightening what this book reveals about Obama's REAL plans for going FO
RWARD. The President's unexplained "economic fairness" policy is socialistic in nature, and will propel the United States into a socialistic society, so the book indicates. However, after reviewing some of the revelations brought forth by the book, it looks like Obama is leading America to a total dictatorship with governmental (White House) control of private companies and throwing the US military under the bus by giving it to the UN, thereby avoiding a military coup.
Among the second-term Obama policies detailed in the book:
• A new, expansive amnesty program for illegal immigrants which will be done by Executive Order and inter-agency directives, to open the Mexican border floodgates and allow all illegal immigration into the country. This will be abetted by the reduction of US Border Agents and the removal of caps on H-1B visas and green cards.(EDITOR'S NOTE: An excellent opportunity for Islamist jihadists which have been recruited in the Central American countries, to slip across the border and conduct terror attacks.)
• Government-funded, neighborhood-based programs to better integrate the newly amnestied immigrants into society, including education centers and health-care centers. A "federal solution" to ensure that the amnestied immigrants are treated "equitably" across the United States. (EDITOR'S NOTE: Get out your checkbooks, American Citizens. You're about to be zapped again to support illegals who take our jobs or subsist on our federal aide programs for American Citizen poor.)
• Obama will re-create FDR's Works Progress Administration program within the Department of Labor that would oversee a massive new bureaucracy and millions of new federal jobs; mostly for the illegal immigrants.
• Specific plans for a National Infrastructure Bank. This entity would "evaluate and finance infrastructure projects 'of substantial regional and national importance'" and would finance "transportation infrastructure, housing, energy, telecommunications, drinking water, wastewater, and other infrastructures."
• SEIG HEIL!!! Wresting control of the military budget from Congress by attempting to place an "independent panel" in charge of military spending while slashing the defense budget in shocking ways. (EDITOR'S NOTE: Isn't this akin to overthrowing the military? Also, Obama stated during his campaign that it was his intention to create a non-military civilian militia which would be loyal and dedicated to Obama. This is reminiscient of the Nazi SS, the Russian KGB, Muslim Brotherhood, Al-Qaeda, etc.)
• The vastly reduced resources of the U.S. armed forces will be spread even thinner by using them to combat "global warming," fight global poverty, remedy "injustice," bolster the United Nations and step up use of "peacekeeping" deployments. (EDITOR'S NOTE: i.e., Obama will hand the American military over to the United Nations for it to do with the US military as it pleases.)
• A new "green" stimulus program and the founding of a federal "green" bank or "Energy Independence Trust," which would BORROW from the federal treasury to provide low-cost financing to private-sector investments in "clean energy." (EDITOR'S NOTE: i.e., the Social Security Fund and Medicare are in trouble again unless Obama borrows from China as he has continually done in the past).
• Detailed plans to nudge closer to a single-payer health-care system controlled by the federal government. (EDITOR'S NOTE: Obamacare totally implemented and controlled by Obama. This includes Death Panels which would euthanize those American Citizens 70 years old and older.)
• Federal government intervention to determine the "value" of individual jobs in the private sector instead of allowing employers to pay what they want. (EDITOR'S NOTE: The demise of free enterprise. Obama will tell private companies what they must pay their employees which means governmental takeover of private companies. Do we see a dictatorship in the US's future?)
• The enactment of a "living wage" that would force all employers to increase the salaries of the nation's workers to meet "basic needs" such as housing, food, utilities, transportation, health care and recreation. (EDITOR'S NOTE: Again, government takeover of business and industry. American Citizens earning high wages will have their wages cut even though they worked hard and paid their dues to advance in their careers.)
Related articles
Obummer will never be MY President and shame on all those who just flushed the USA down the toilet. Anyone who doesn't have a job or loses their home in the next year better look in the mirror and say "its my own fault for voting for Obummer". You will NOT get sympathy from me. As a Good Christian, I will help you, but the coming disaster of the loss of the America I know and love IS your fault. And that makes me angry! You personally ruined MY country.
FACEBOOK response to this posting worth sharing:
My Comments About Obamas Win
My Comments About Obamas Win | Truth Revealed
Obummer will never be MY President and shame on all those who just flushed the USA down the toilet. Anyone who doesn't have a job or loses their home in the next year better look in the mirror and say "its my own fault for voting for Obummer". You will NOT get sympathy from me. As a Good Christian, …
Steve Perez

 PROMISE

I'm writing this tonight with a very sad and heavy heart. My children will not see the promise that once was America. They will endure transition and change unlike anything America has ever seen. This, my friends is the turning point of our once great nation. Corruption, greed and power have risen. Today, I rededicate my life to Christ. Today I ask for his blessing and hand to protect my 

family. I stand-fast in my love and yearning for Christ and ask forgiveness in my transgressions and failings. This election has opened my eyes and I'm scared. Scared for my children and the pain and devastation that will come. I fall to my knees pleading for mercy in all the sin that I have committed. I ask our lord to forgive me and bathe me with strength and courage to instill the faith of his promise, not only in me but in my children. A promise made by Christ through the loving grace of God. 

No longer will we be the shinning beacon on the hill as a nation so we must be the shinning beacons for our children and loved ones. No longer will America be the example of freedom and liberty that through Gods blessing was once bestowed upon us as a nation. America is lost. Our souls are not.

God has given us salvation through Christ and if you don't know him, seek him and if you have fallen, rise, for his promise of forgiveness is everlasting and unconditional. Today we saw a man who has deceived so many and has taken the reigns of power and might. He promises much but by his own actions and deeds show that his promises are empty and dry of the truth. After all he is just a man. Jesus Christ's promise is not of this world. It is a promise of everlasting life separate and apart from what we grasp in our human understanding. Gods love will forever endure, yet we must seek him. We must as Christians hold fast to our faith and his promise. That we will protect, love, cherish and feed our children in the word of Christ then his promise will be blessed upon us. I long for his promise to come and that we will be taken up before the seals are broken and the bowls are poured.

The Bible tells us many wonderful stories of the love Christ has bestowed upon us through his sacrifice. We live in a mortal realm filled with pain and hate. The promise was and still is that if we give all ourselves to the lord and instill his love in our children then he will guide us, love us and protect us. The signs of his coming are prevalent in not only what we see now but the prophecies that have been fulfilled before. Israel has risen and nations upon nations are against her. Rumors of wars and great hatred will rise. America will fall. European nations will falter and evil will walk the earth more then what we have witnessed these past few years.

Christ has promised us salvation. As a true believer in Christ I attest today and proclaim to my family and friends my love and trust in his promise. I re-commit my life to him and to get my house in order. I re-commit on this day that Christ will reign in our lives in all we do. I pray he gives me the courage and strength to lead my family in his light and to not stray as I have done before. This is my promise. I ask this in the name of our savior. Jesus Christ.