Heat Issues? Loss of Heat? Thermostat acting up? Small Electric work needed? Worried that the cost is going to break your budget?
Call
Our Wives Are In Charge, Inc..
We will fix your problem without breaking your wallet!
Winter Hours: 3pm-Midnight, Monday through Friday, Saturday and Sunday 8am-Midnight
Service Call only $30. Unlike
ALL
the others, we bill by the
Half
hour, not the hour! You pay only for the service you actually need!
330-294-7055
Best Price in North East Ohio: $60 per hour / $30 per half hour plus the $30 service call charge.
Cash, Paypal and Good Check with ID only, and
See on Scoop.it – Truth Revealed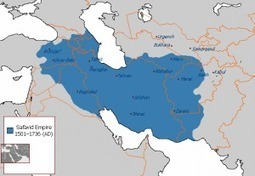 In an interview on Al-Jazeera this past May, the commander of the Free Syrian Army, Brig. Gen.
See on www.algemeiner.com
See on Scoop.it – Truth Revealed

The European Union in reneging on its plan to label Hezbollah a terrorist organization, diplomatic sources in Jerusalem have told Israel's Maariv newspaper.
See on www.algemeiner.com